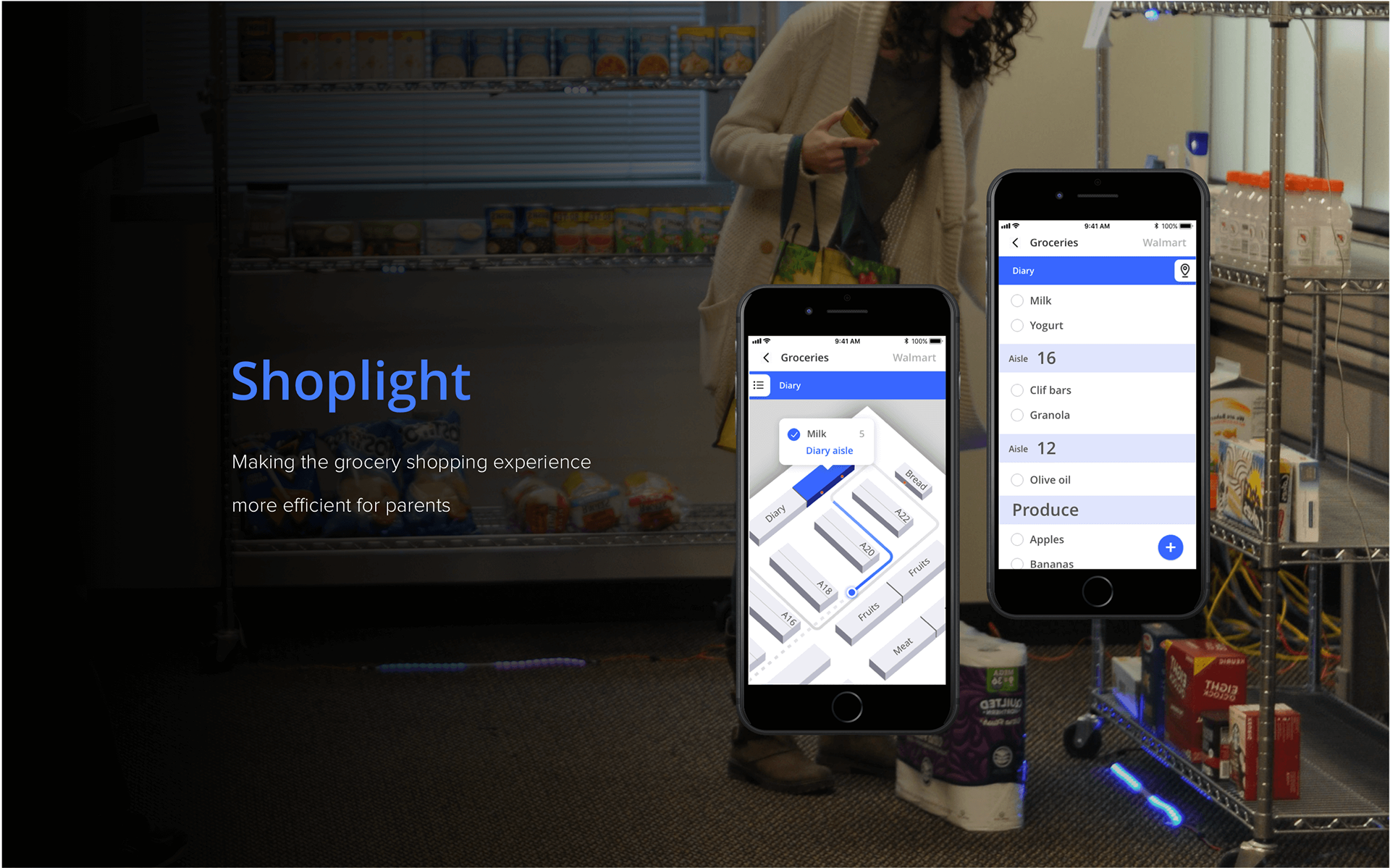 We wanted to make grocery shopping easier and more time efficient for parents.
Our research showed that parents had two common complaints: shopping is time consuming and that they often have trouble remembering all the items.
We created a more efficient shopping system which reduces the cognitive load of remembering and finding items easier while in store – making shopping faster and less stressful. Our solution 
consists of two parts: 
1. A mobile application for easily creating shopping lists and in-store navigation
2. Smart aisles which highlight products as the users walk by, using an LED system
Timeline:
Aug 2018 - Dec 2018
My Role:
Digital product design, UX research (part of a 4 member team)
Research Methods: 
Ethnography,
 user interviews, surveys, A/B testing, qualitative and quantitative data analysis. 
Design Methods:
  Ideation, Feature prioritization, Information Architecture, Low-fi and Hi-fi Prototyping.  
Tools: 
Adobe XD, Miro (Realtimeboard), Trello
"How might we make the grocery shopping experience
more time efficient for parents?"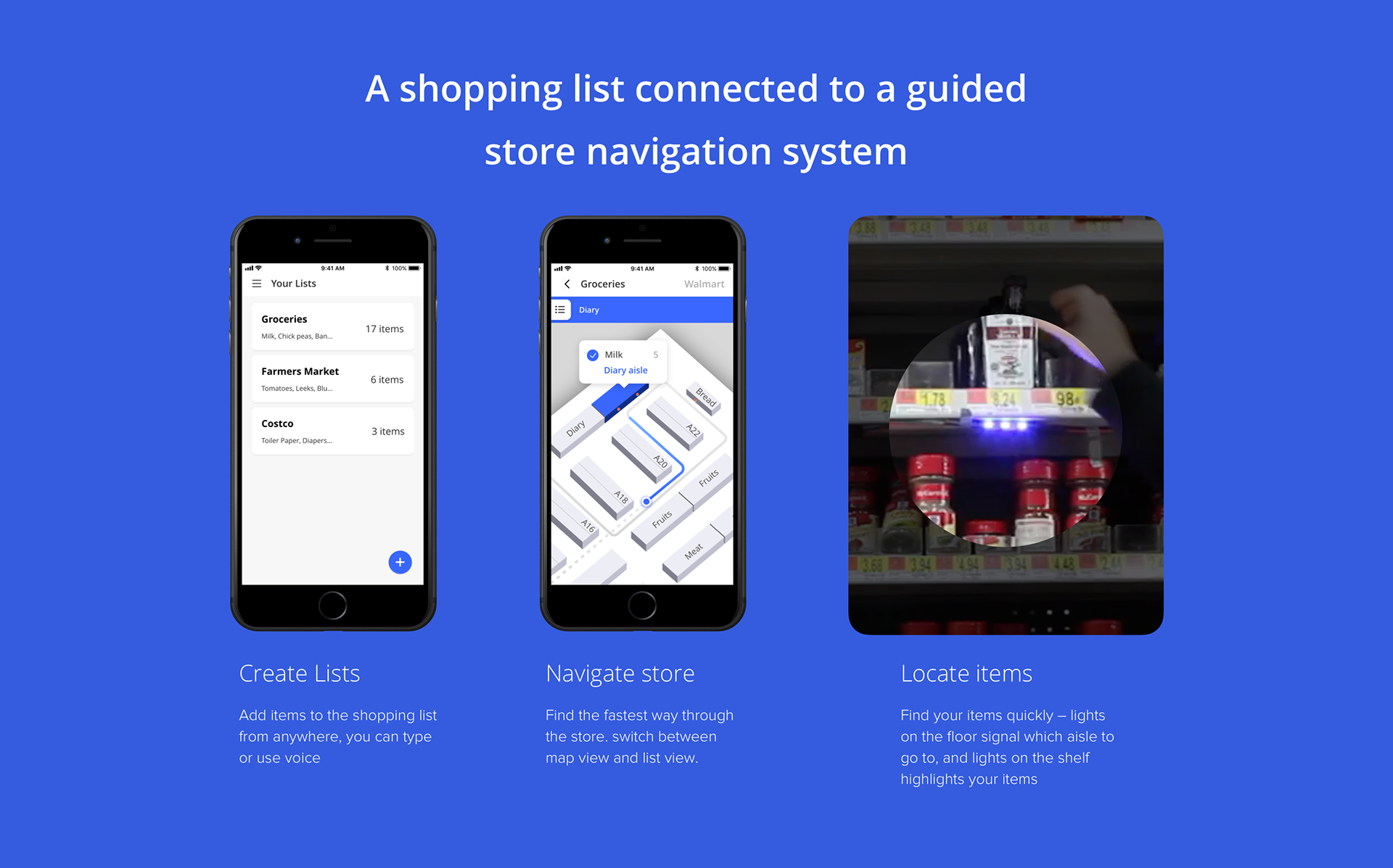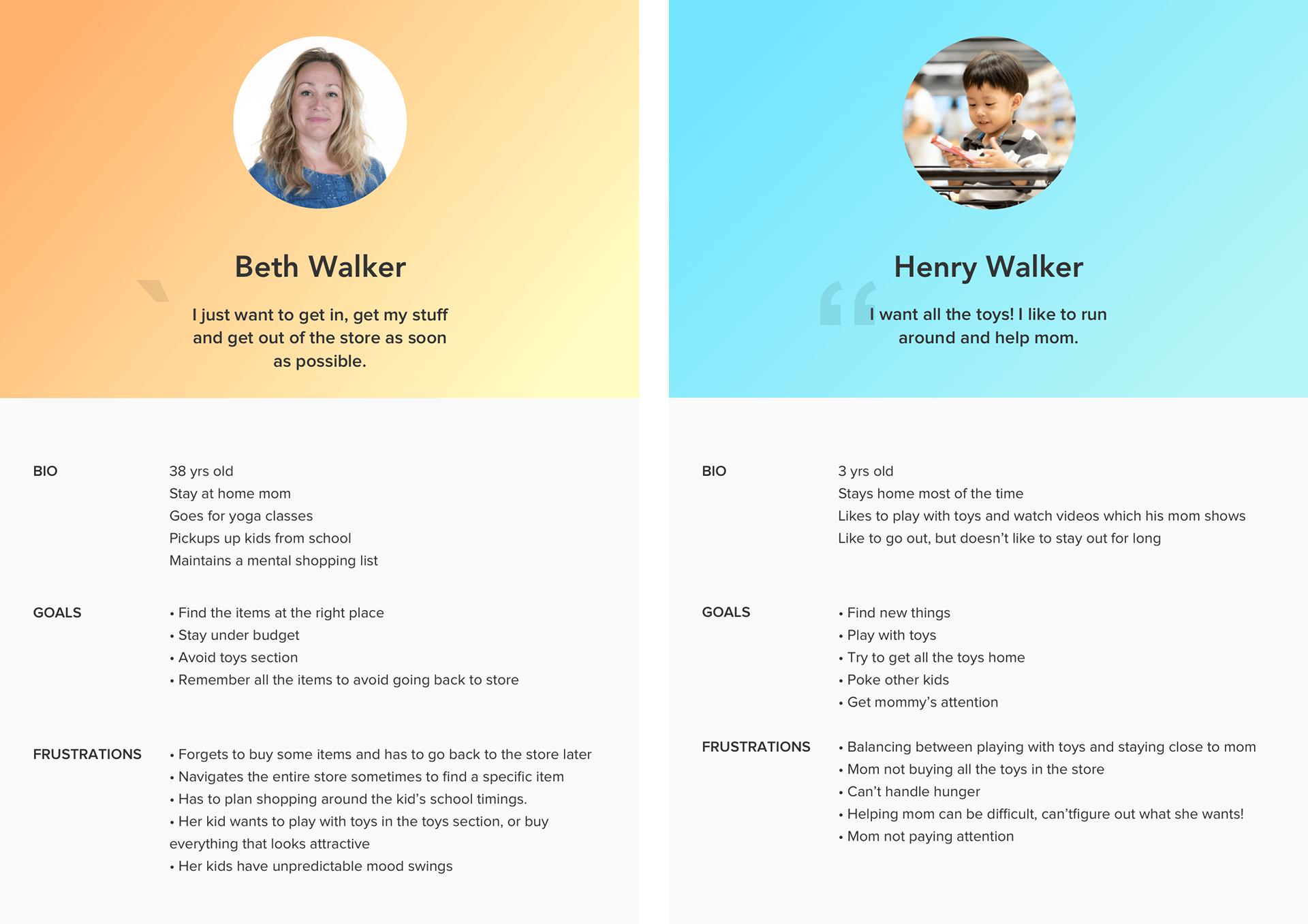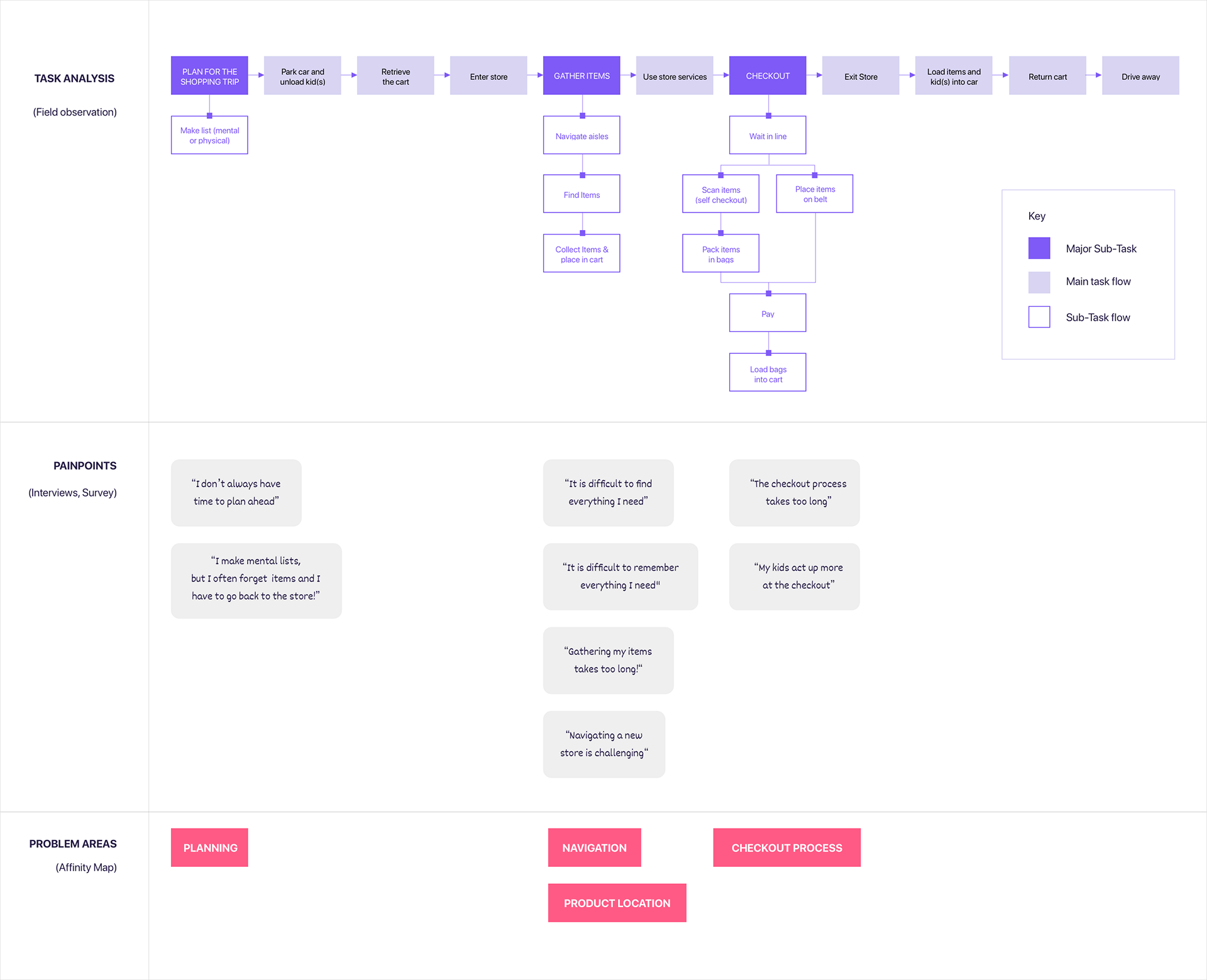 The main problems of our target group that we identified from our interviews were:
1. Parents want shopping to be faster
(time)
2. Parents face issues with sticking to their budget
(budget)
3. Parents do not want their children misbehaving while shopping
(kid's behavior)
4. Parents do not want to forget things while shopping
(planning)
5. Parents believe waiting at the checkout line gets a little frustrating 
(in-store experience)
We brainstormed numerous ideas and shortlisted three solutions by mapping them on an effectiveness and feasibility chart. We conducted a second brainstorming session for each one of the three shortlisted design concepts and explored through sketches and storyboards.  
Concept 1:

Smart cart and smart aisles using light and haptic feedback for faster navigation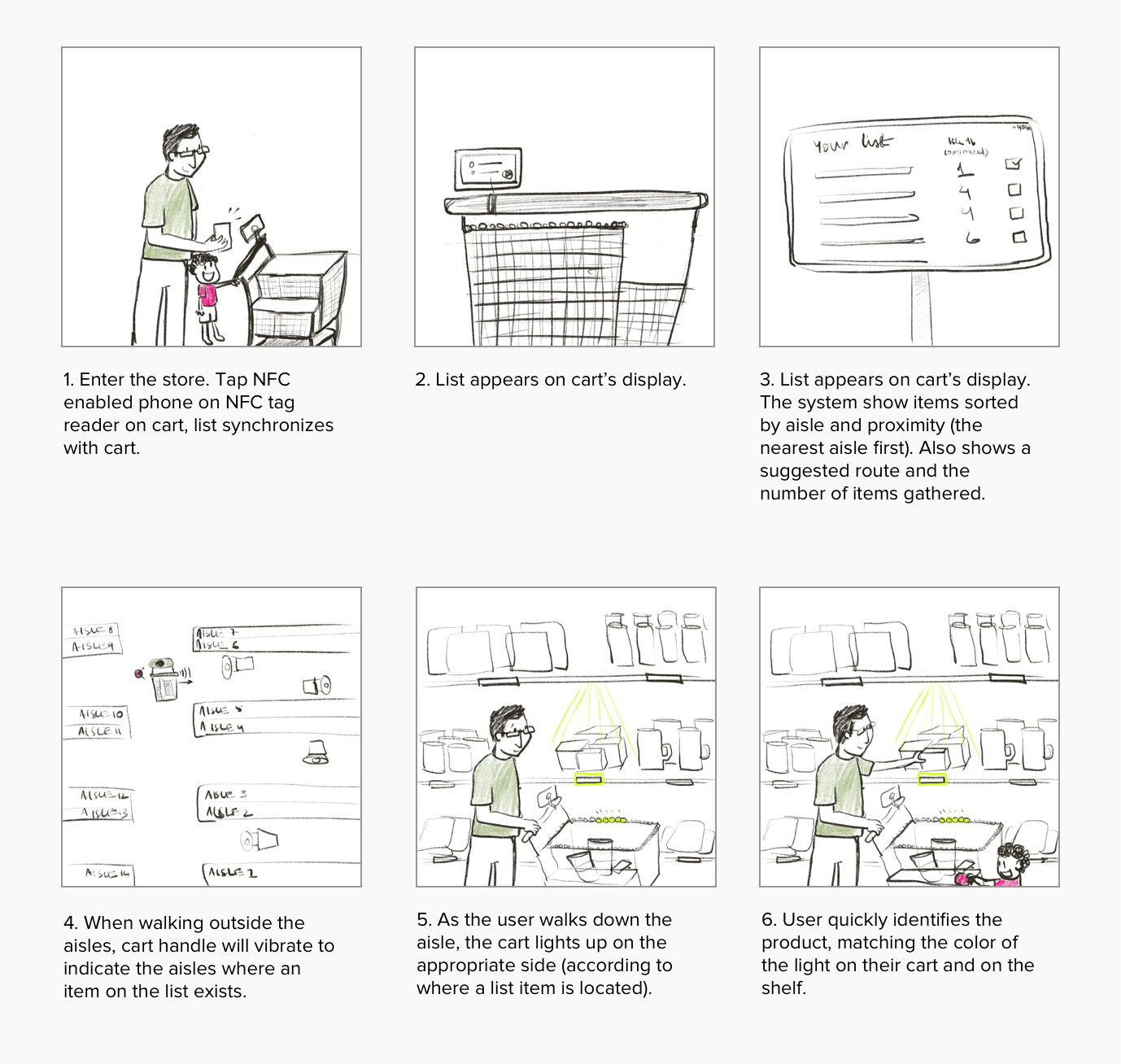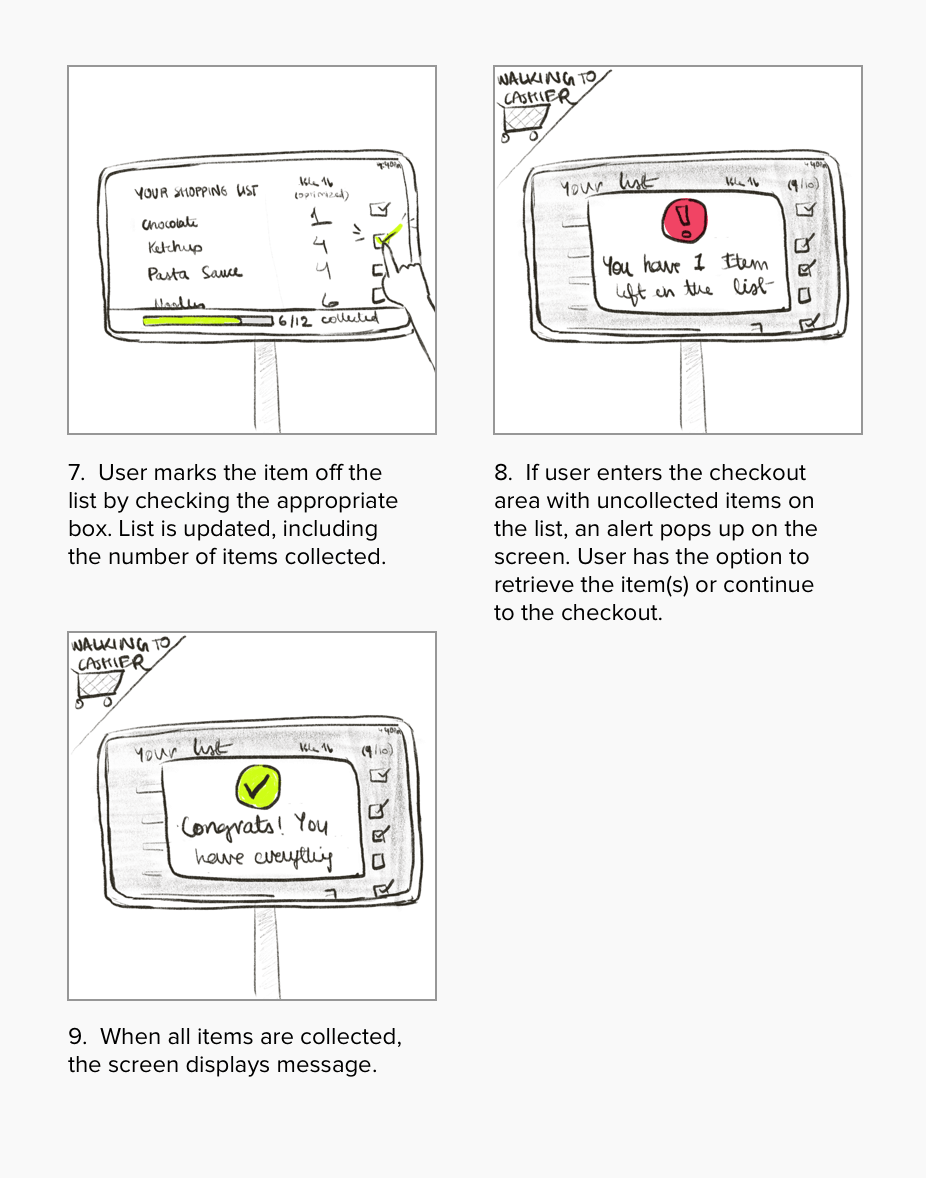 Concept 2:

A Cross-Platform Shopping List (magnetic digital notepad, a mobile application, and a home assistant) for planning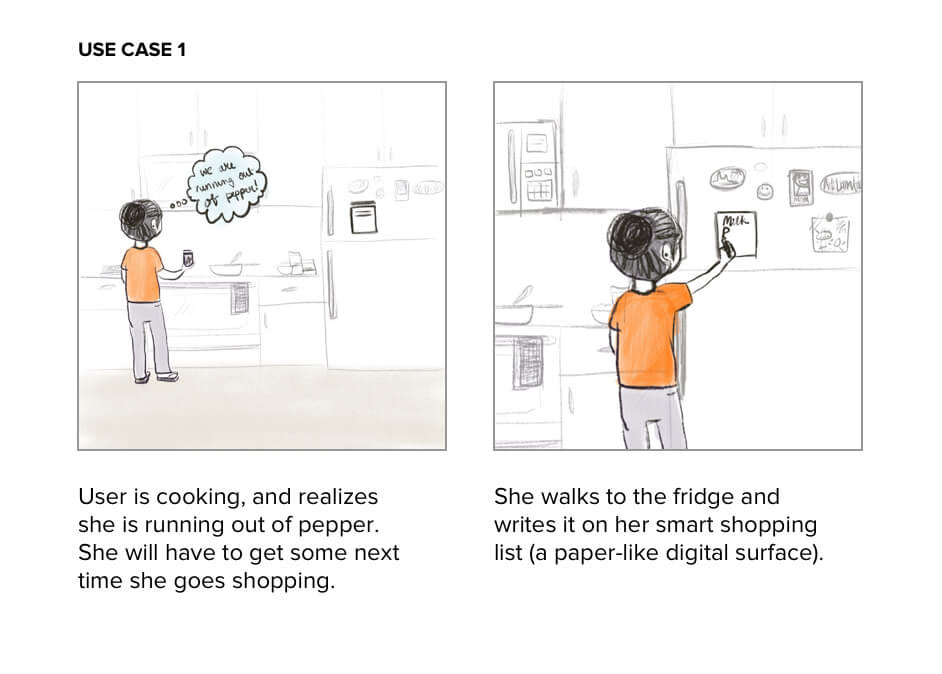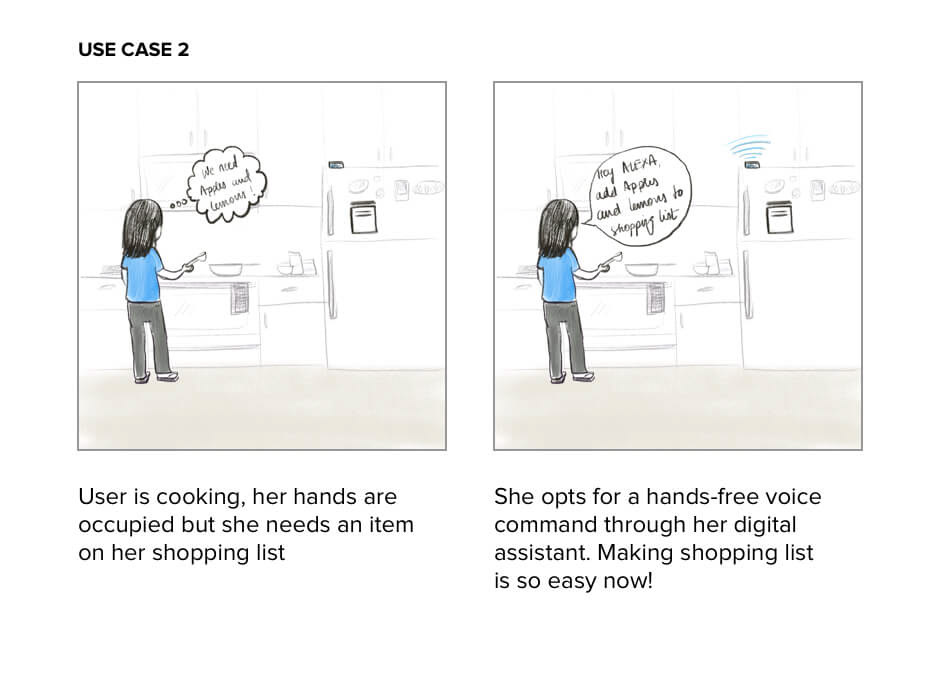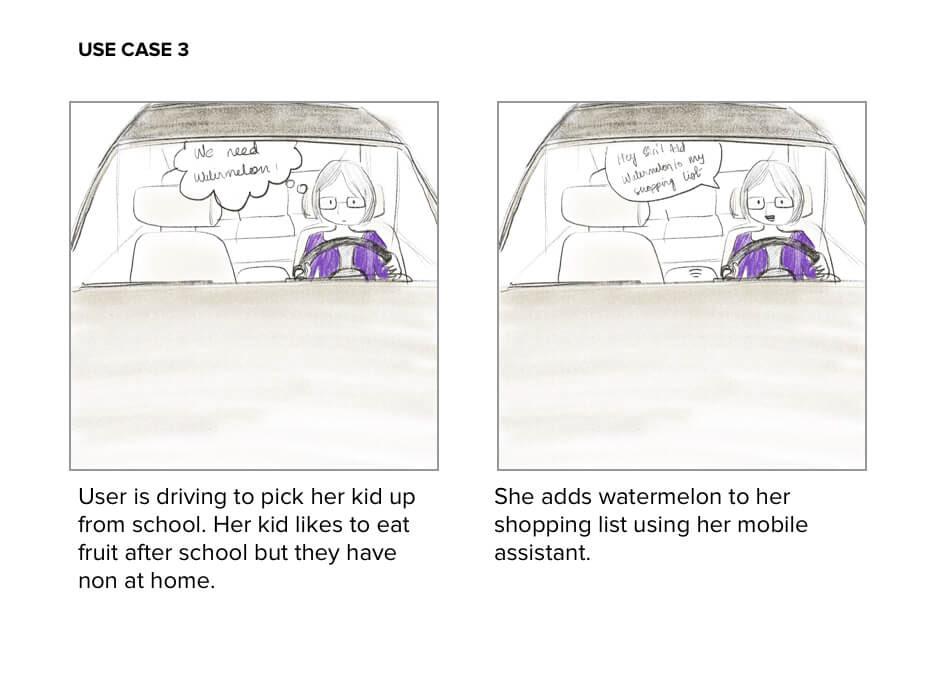 Concept 3:

A gamified cart with checkout system

After getting some quick feedback from a few parents and discussing the pros and cons of all three ideas, we decided to take some of the best features of our ideas and combine to create a new in-store navigation experience. Presenting ShopLight - a mobile application connected to an in-store LED navigation system for users to plan ahead, navigate store, and find items faster.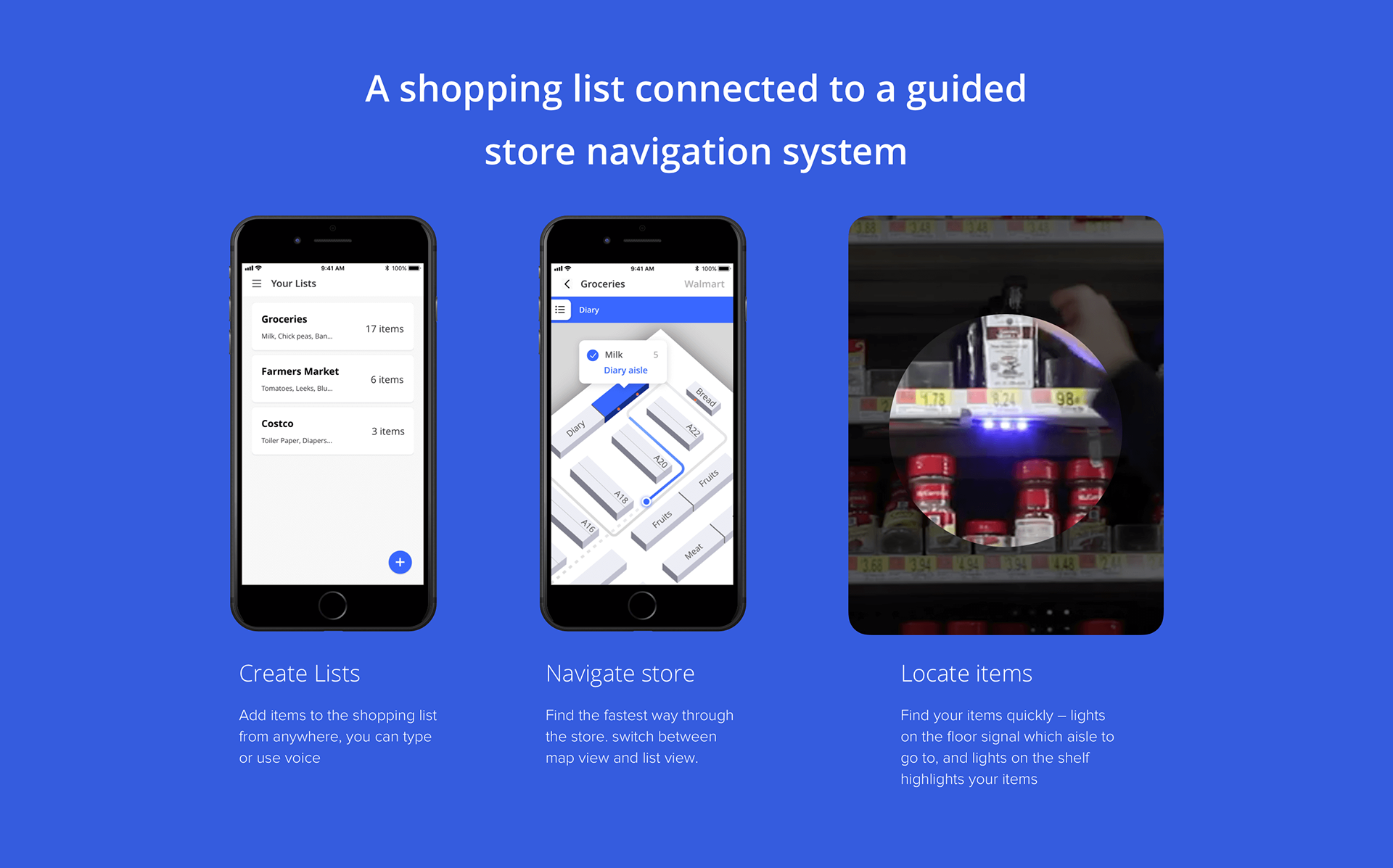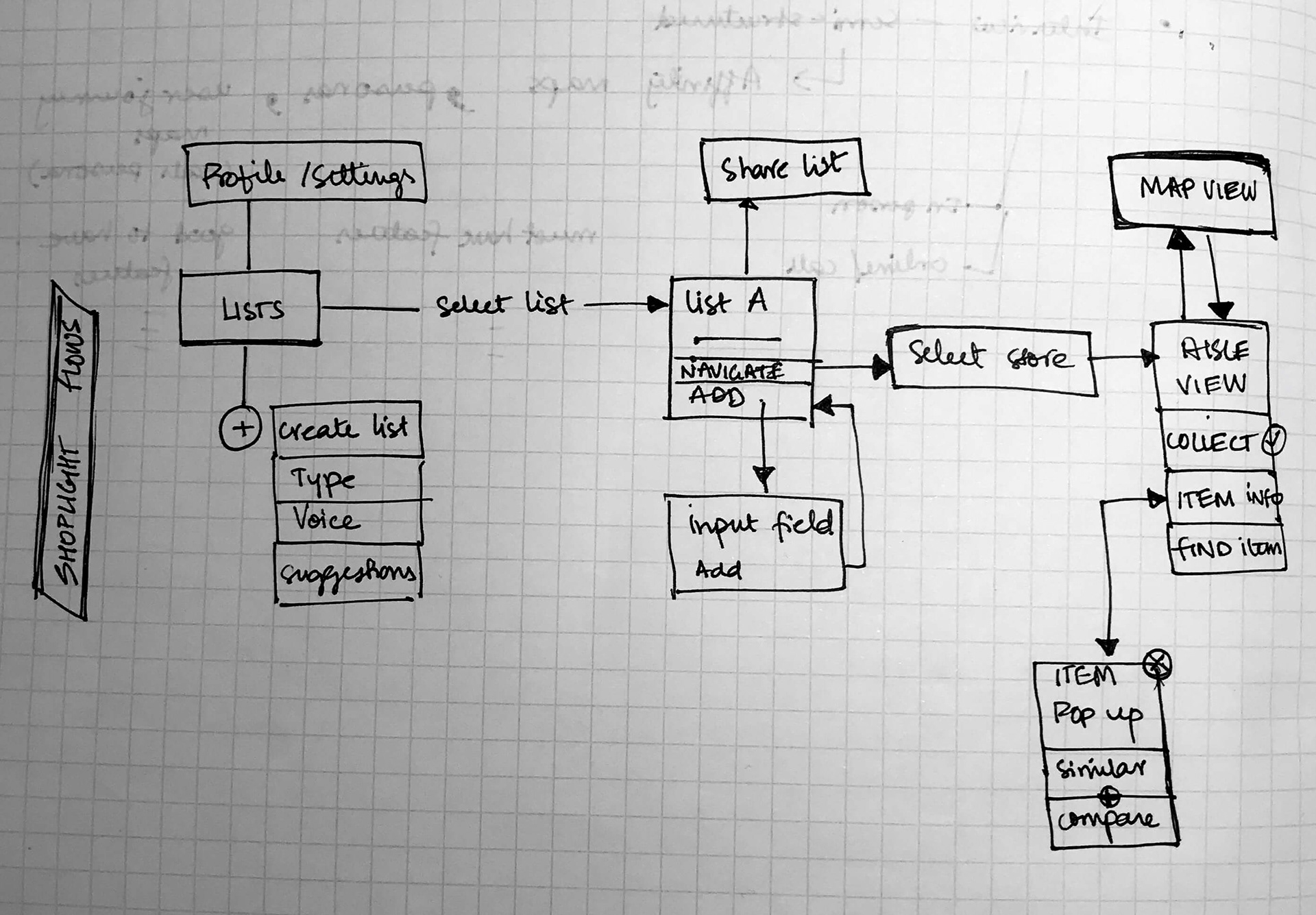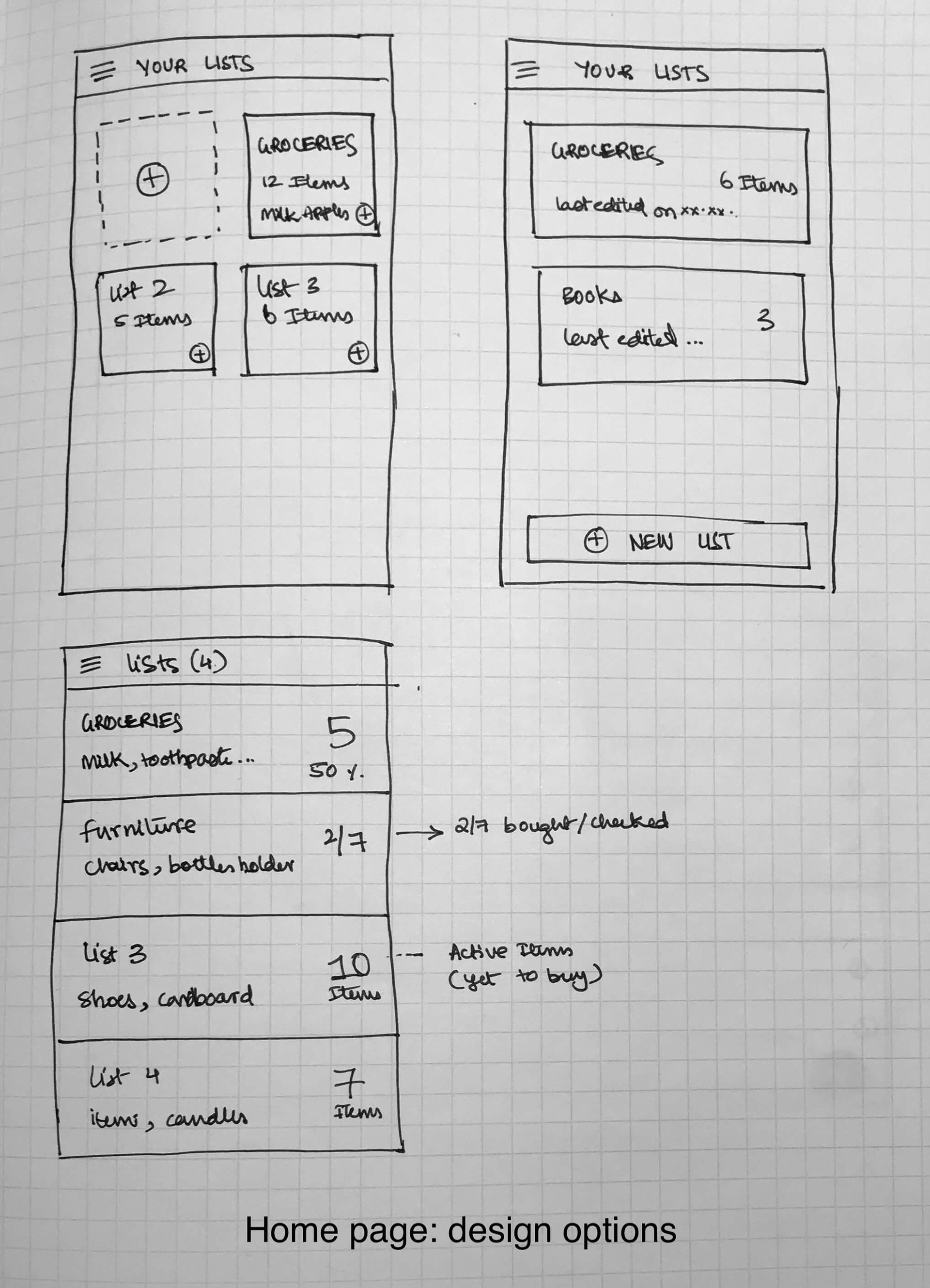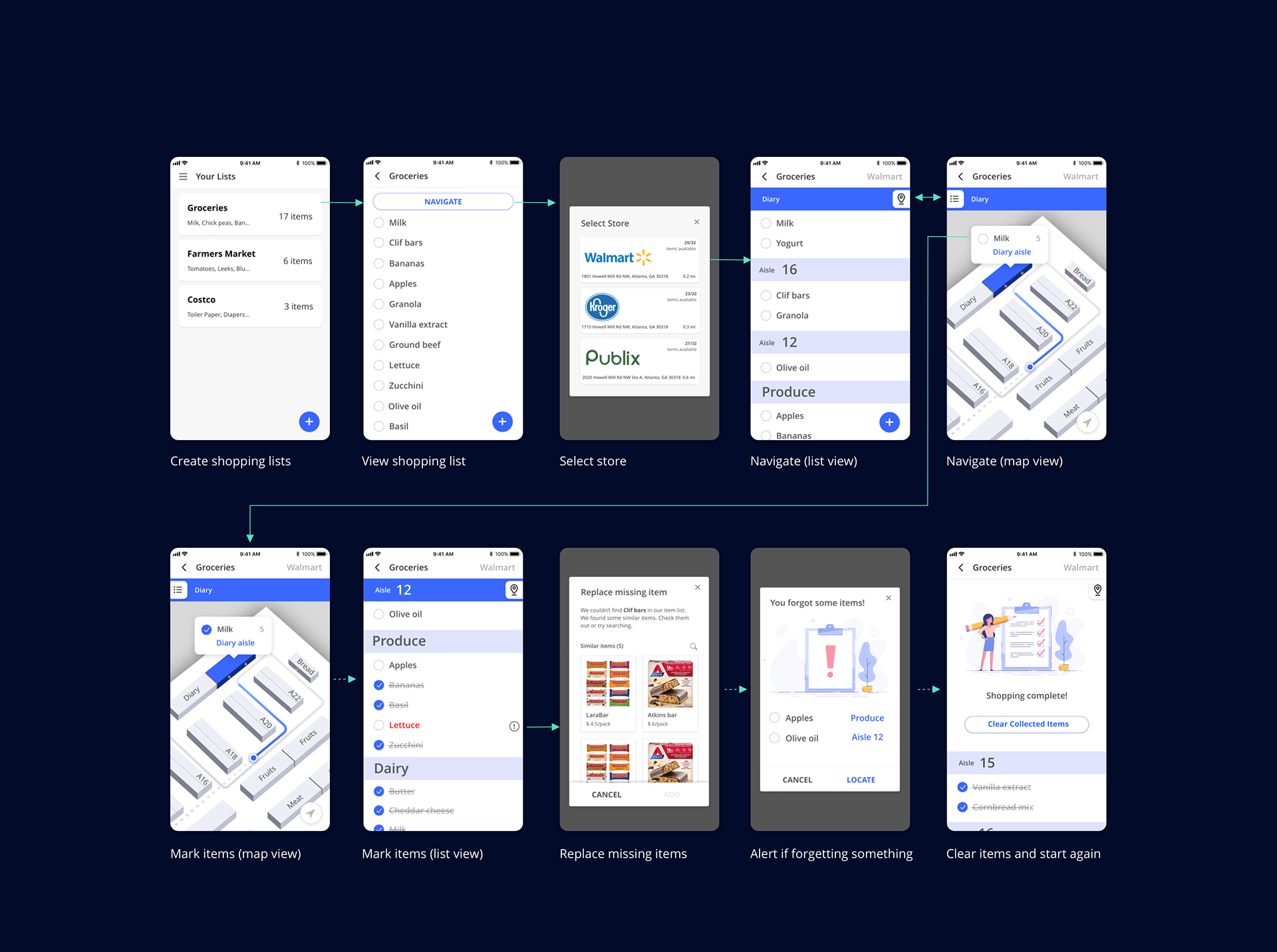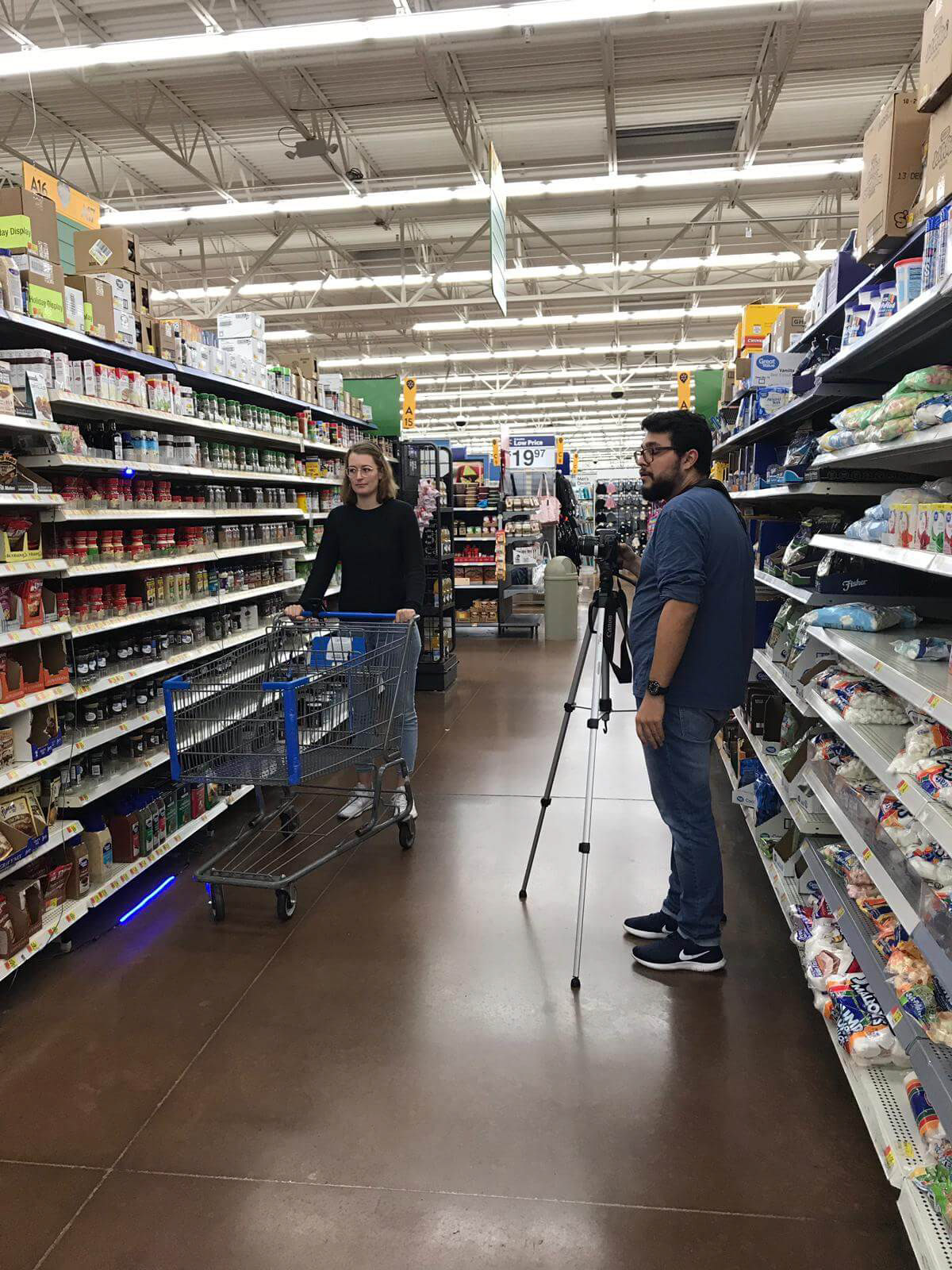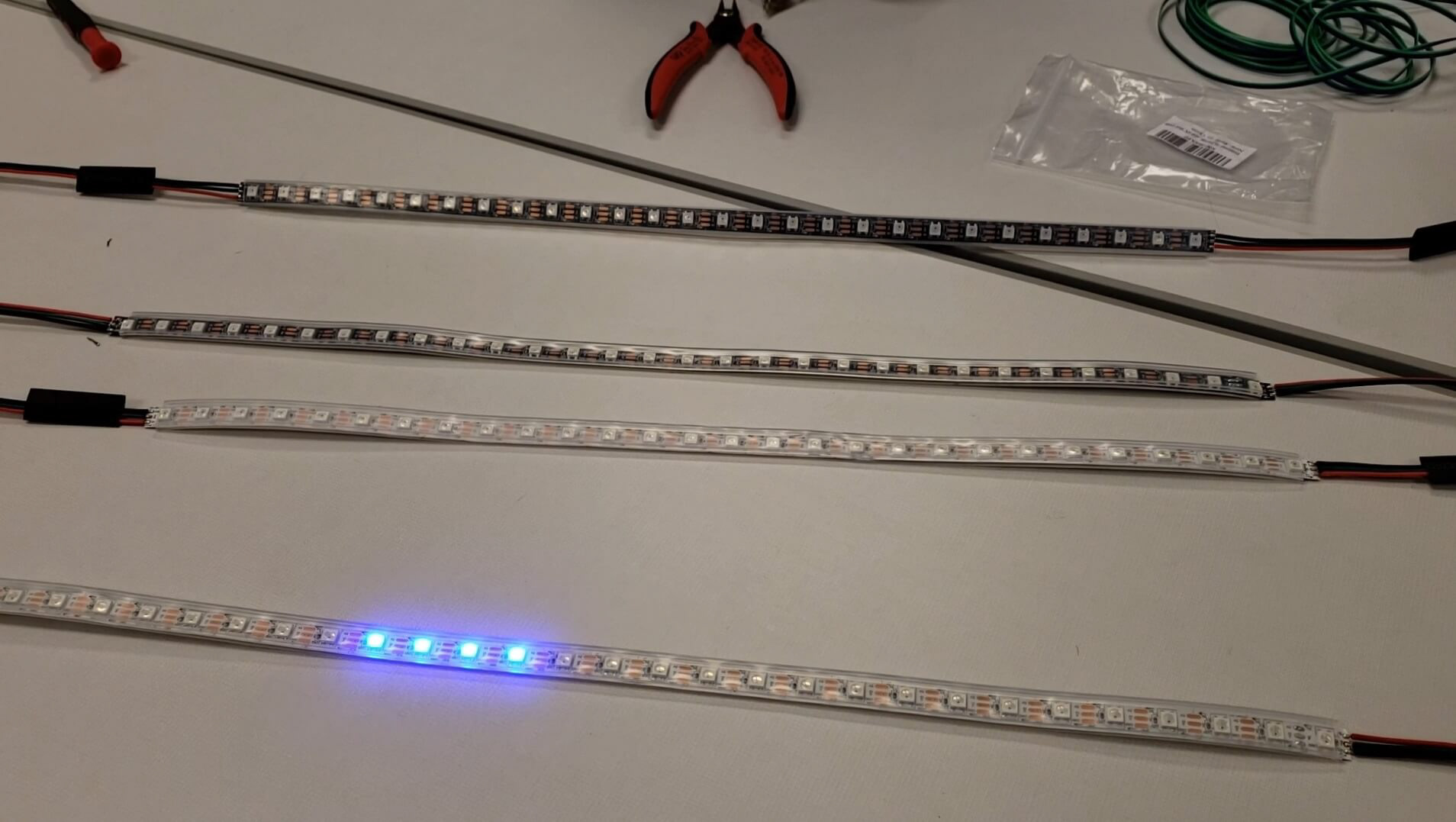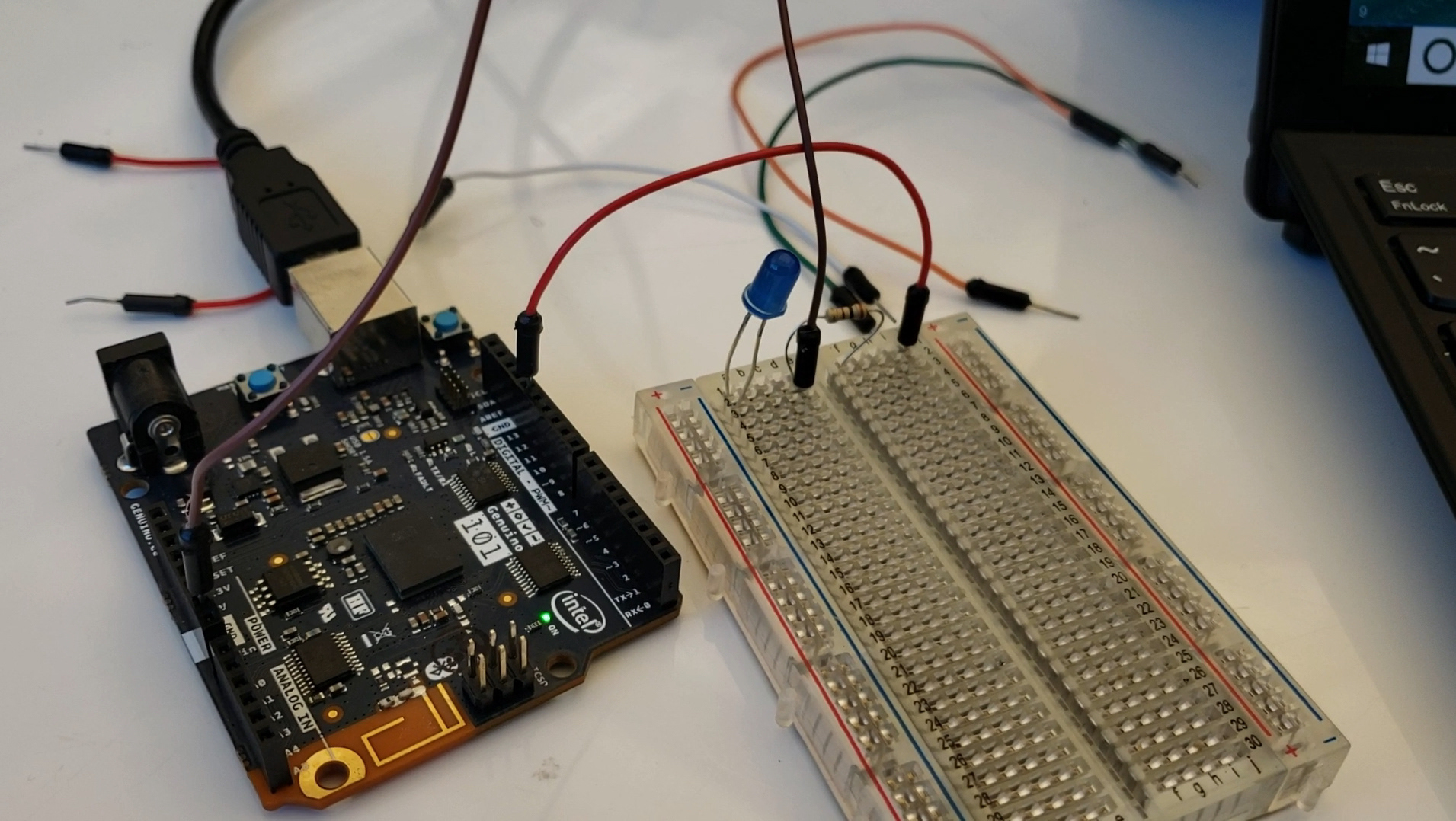 Prototype demonstration video 
We created a virtual store using shelves in our department, and conducted A/B testing with 8 participants. We asked the users to collect a list of items from this virtual store – with and without our system, and measured the rate of collection in both scenarios. We conducted a NASA TLX and Post testing questionnaire to further understand the cognitive load and user's feedback. 
Some of the drawbacks of our prototype were that we could not implement turning on the Lights as the user walks (by detecting the user's location), simulating a presence of a child, and a larger realistic scale of the store. 
Goal 1: Does ShopLight reduce shopping time?
Goal 2: Does ShopLight reduce cognitive load?
Goal 3: How was the overall experience?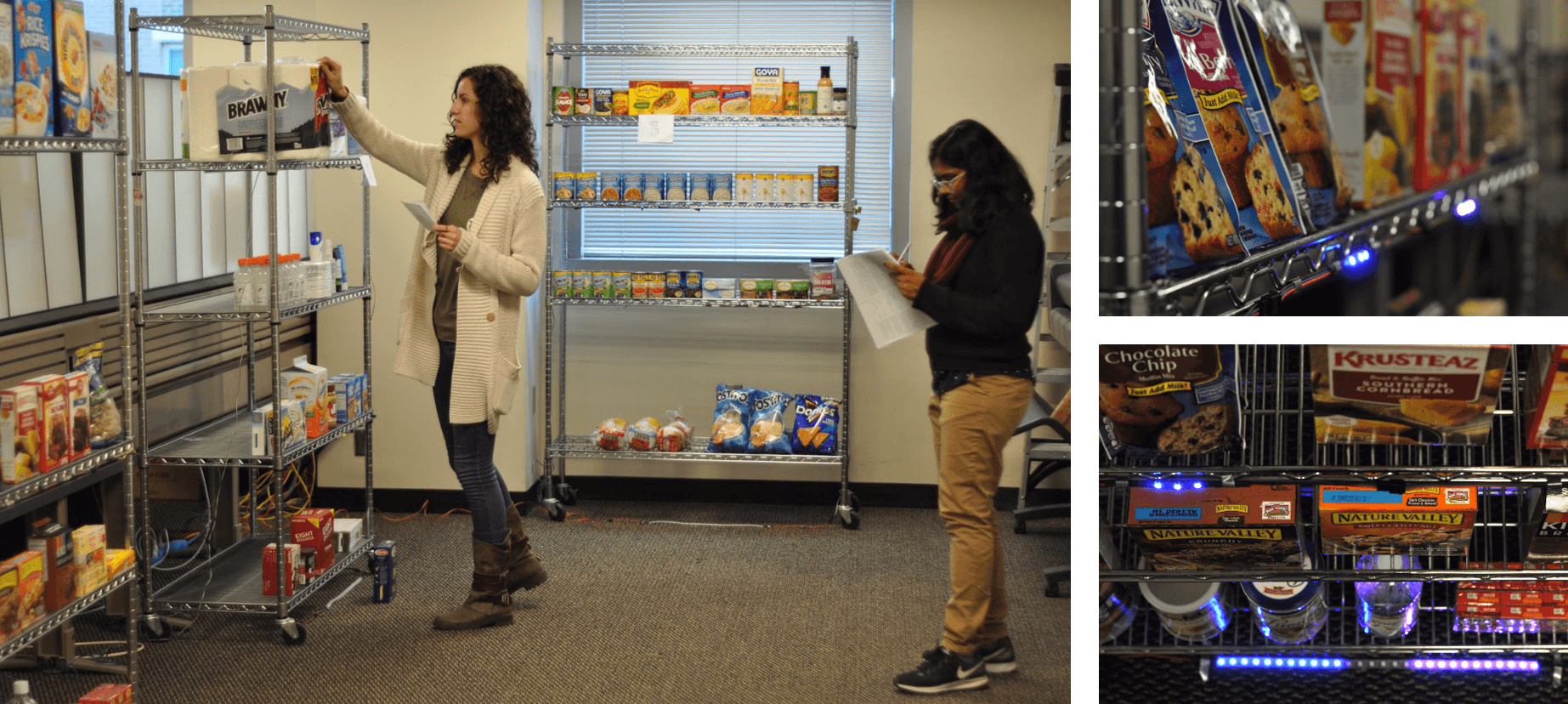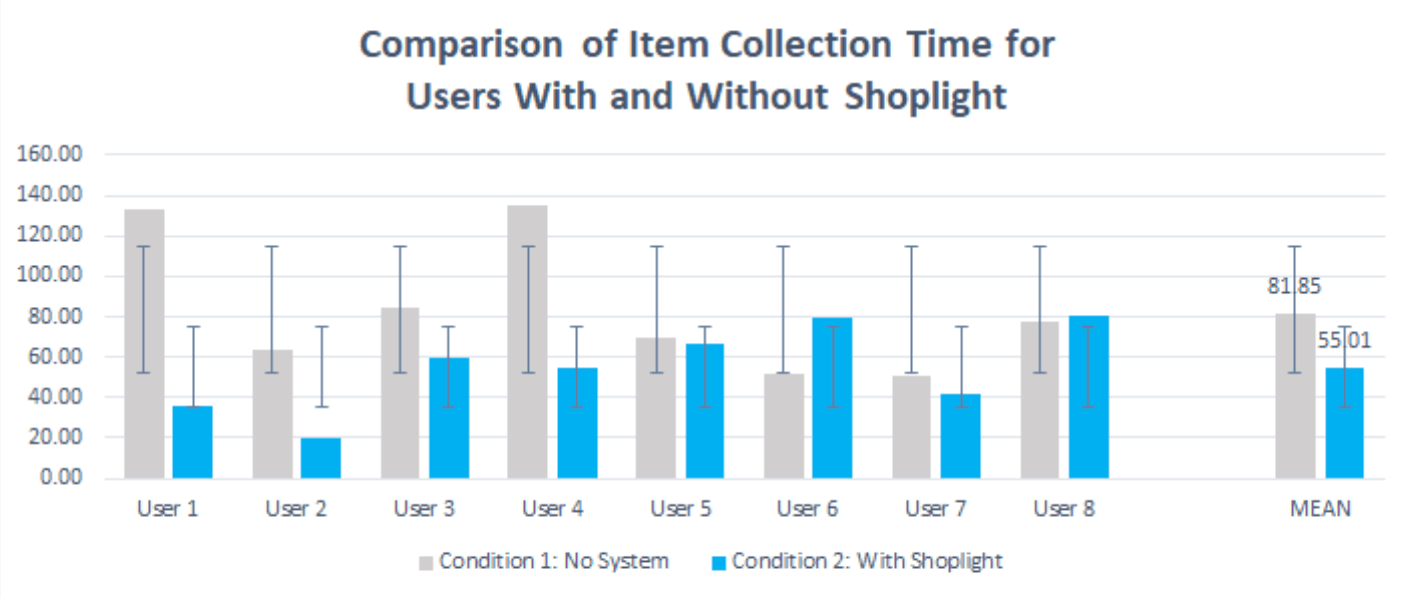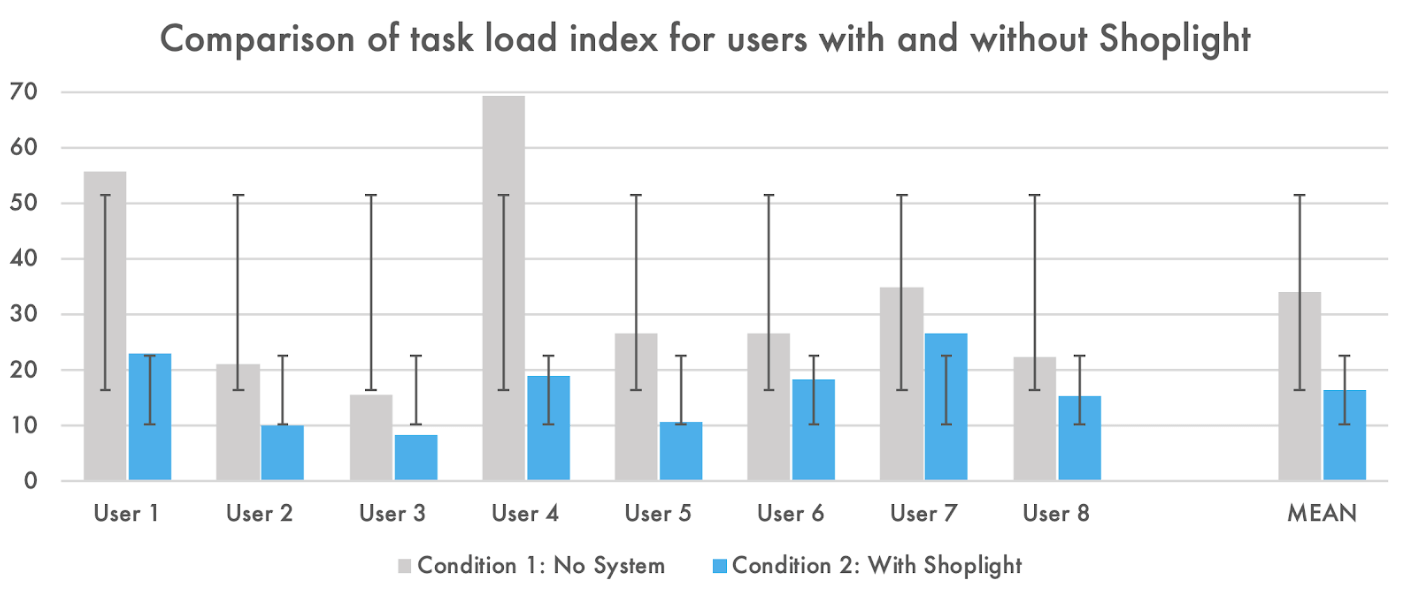 Success metrics: 
1. Participants were 
24.84 seconds faster
 (on average) at collecting their shopping list items.
2. Participants' scores showed a 
47.11% average decrease in cognitive load.
3. M
ost common complaint: "
the lights were a little stimulating, but it is so easy to locate items"
* The results of this study are specific to the subjects recruited throughout the five month project process and are not meant to be generalized to the rest of the population.
Improvements:
1. Including the images of the items listed in the app can help recognition and further make the shopping faster
2. Adjust the brightness of the lights according to the environment to make sure the lights are visible from a distance 
3. Have a "find an item" feature on the app that triggers additional help locating an item by blinking
4. Have a more personalized experience by including settings to edit the brightness of the lights and give the user an option to have the guided lighting system or not. 
5. Another direction could be to create a digital display for the aisles and making the experience more informative