Livspace is India's first end-to-end interior solutions (design + execution) company. It's aim for customers is to bring an easy and enjoyable experience, removing the hassles of following up daily with multiple vendors and designers for their home interiors.
Unlike developed countries, interior design in India is very unstructured and unorganised. There are a few interior design studios but their discovery is very hard. There are trust issues as the quotations were not standardised, there is no transparency in prices. Livspace is trying to disrupt this space by creating a marketplace and providing full home interior design solutions in a transparent system. 
I created a digital experience for introducing the system to our customers. Apart from the customers, our website visitors include interior designers and vendors. 

Objective:
The website redesign project's main goal was to
create a consumable and engaging product for customers
with clear communication about the process and offerings. We wanted to create an experience for the customers for them to visualize the process and educate them with enough information to make their choices before on-boarding.
Apart from that, I also worked on the customer's account (to track and manage project) and interior designer's offering page and on-boarding experience. 
My Role:
Lead designer (end-to-end design)
Collaborated with:
Product Manager, Head of Product and Growth, Marketing Lead, Head of Content and 4+ developers
I studied our customer calls, conducted field observations, semi structured interviews with customers, interior designers and their managers to understand the concerns of our users and figure out what do customers ask when they visit our experience centre for the first time. I also studied the information architecture to identify the gaps in the existing website and created user journey map to identify opportunities.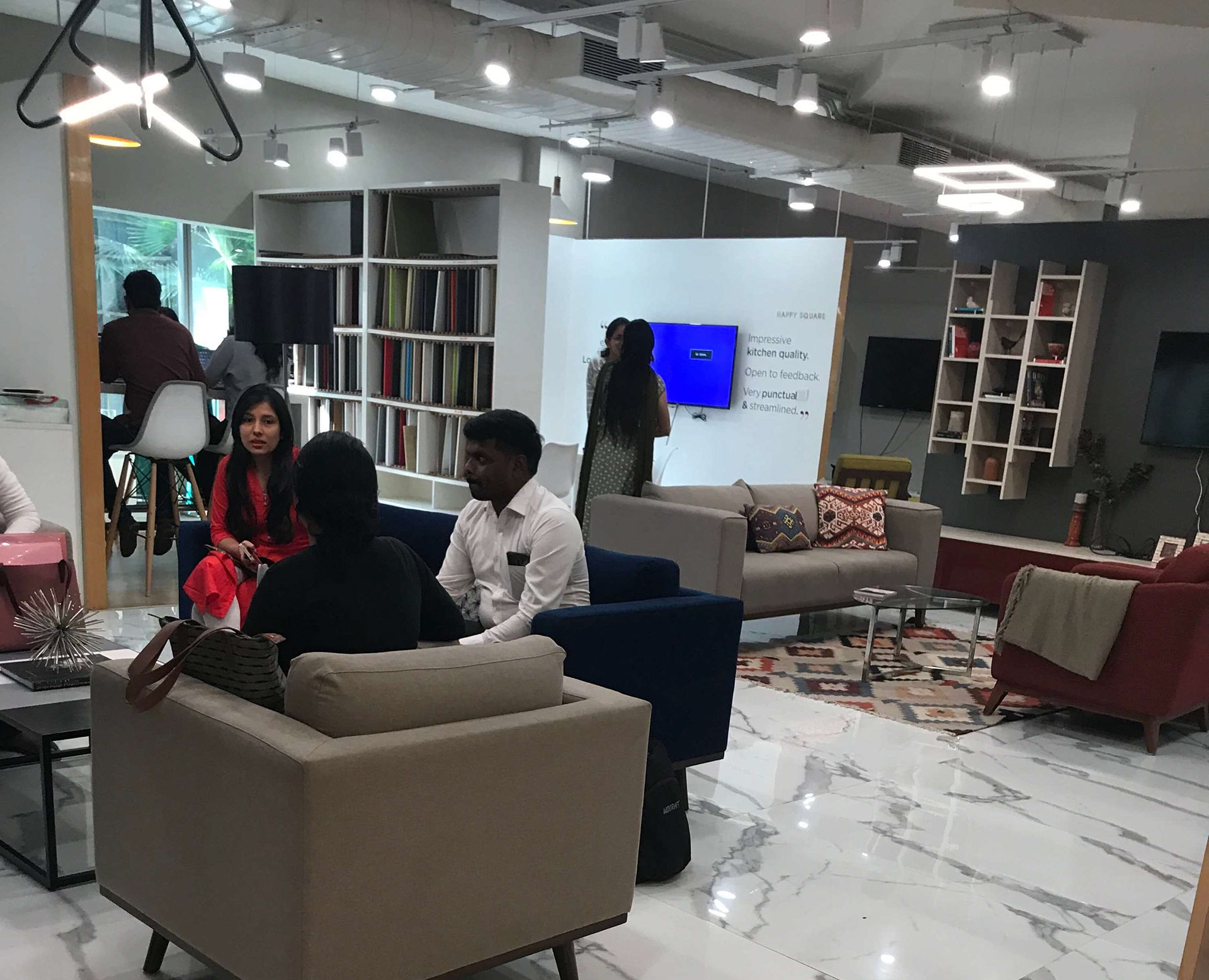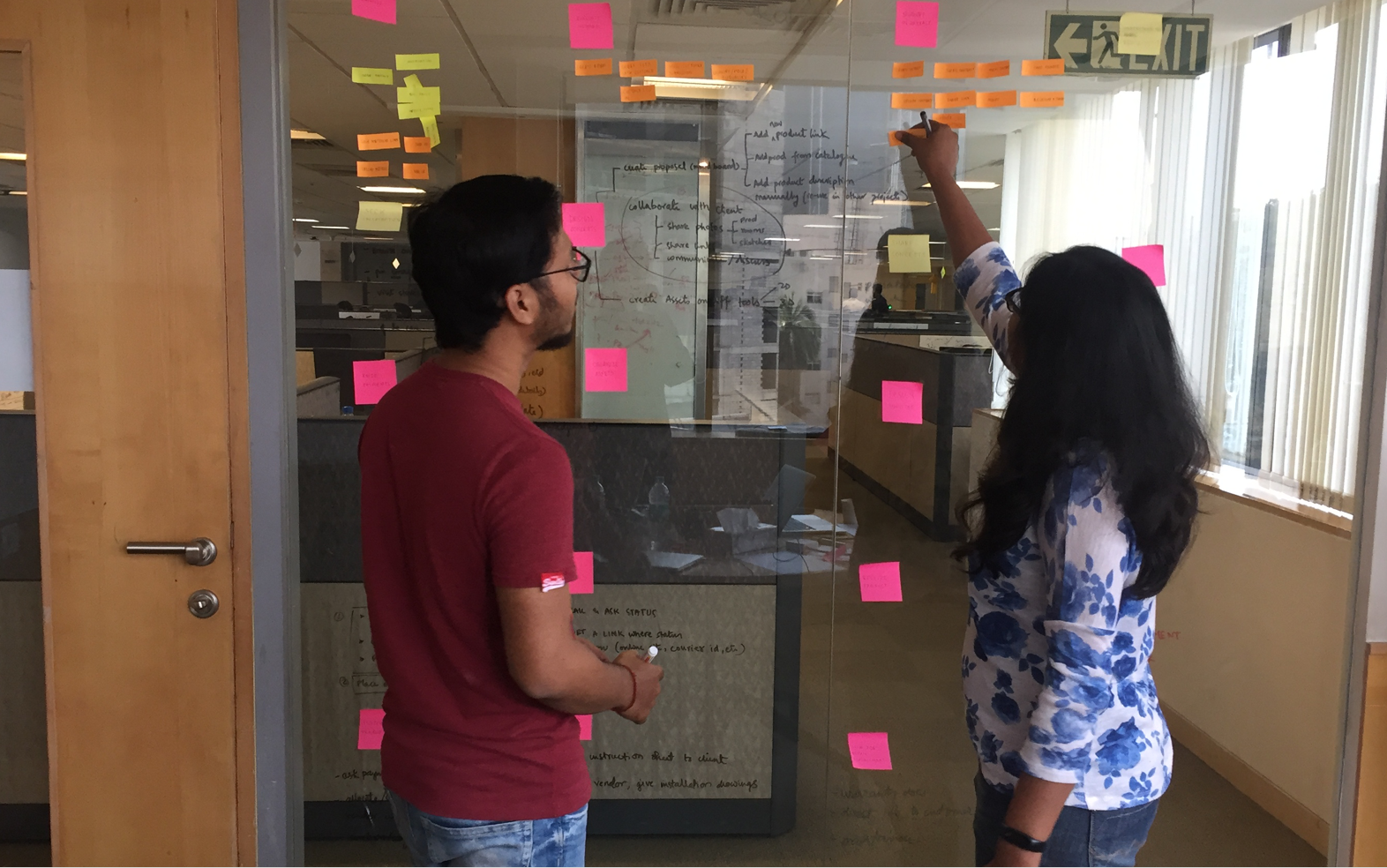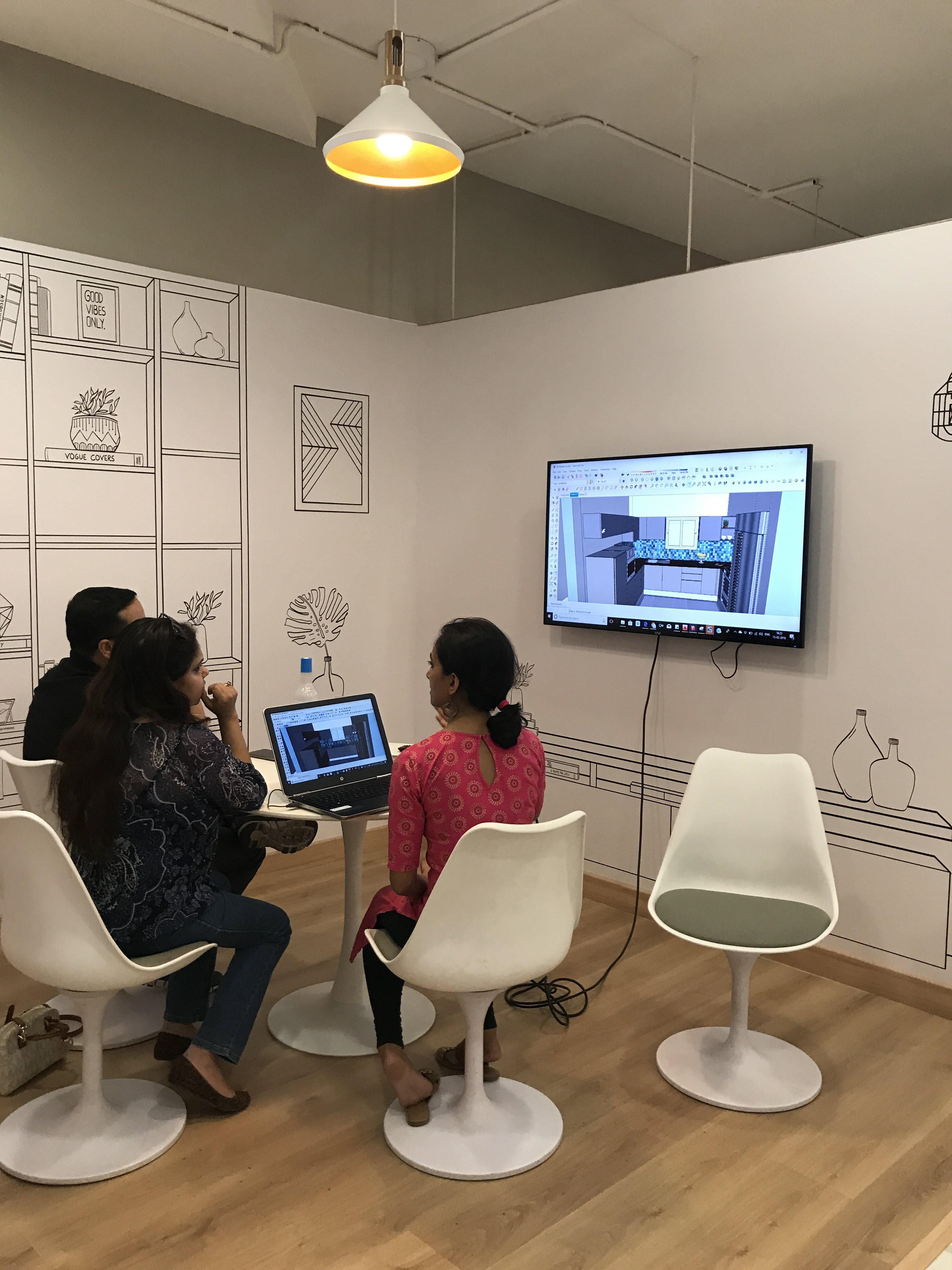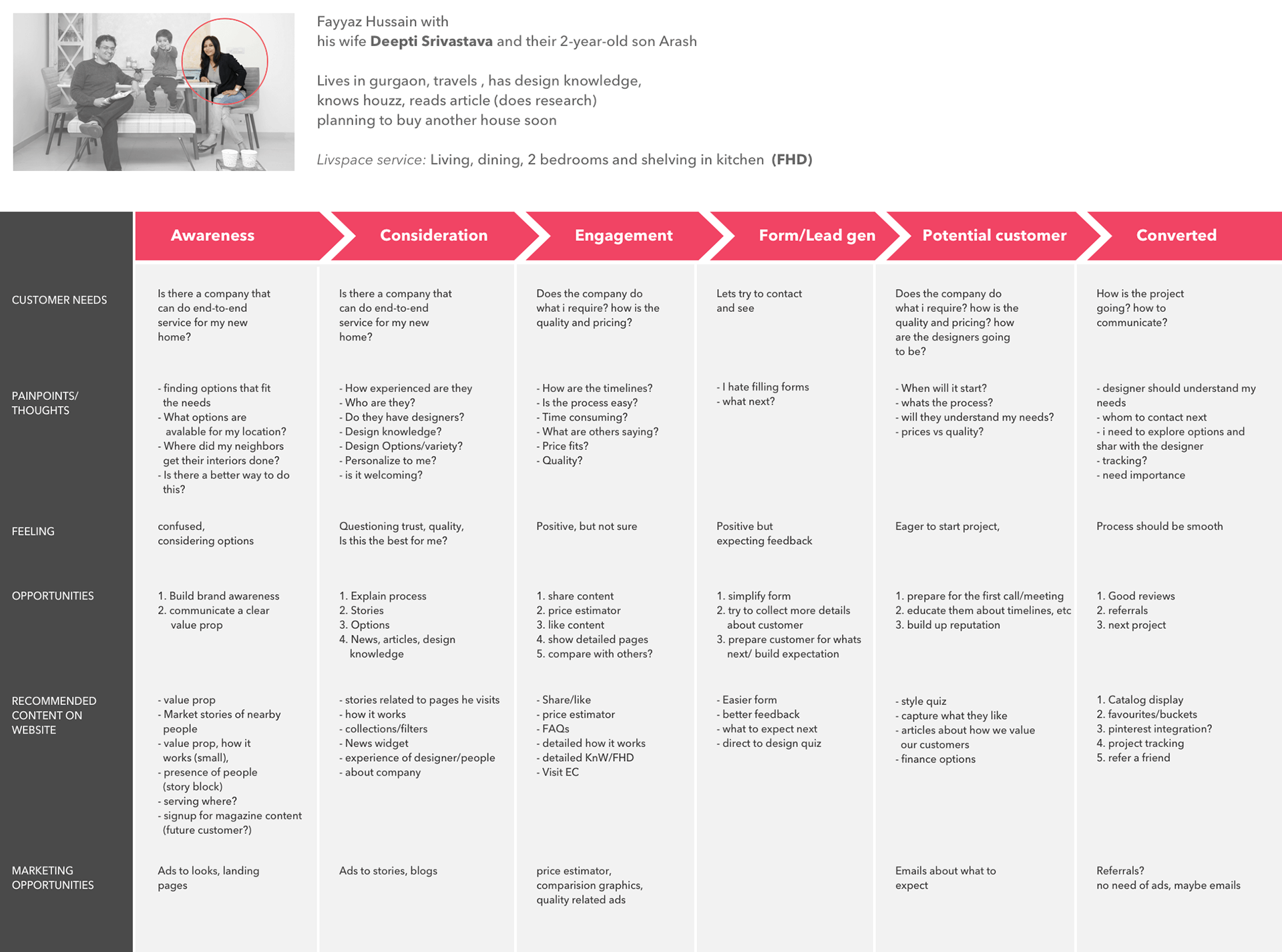 The main objective of the website was to educate users about our products and process. Interior design in India is fairly new and very unstructured. Our primary objective was to help our customers understand the interior design process, our offerings and bring trust in our brand. Our secondary objective was to make the content mobile friendly (more than 90% of the users would visit our website on mobile) and enable marketing teams to publish content for new campaigns easily.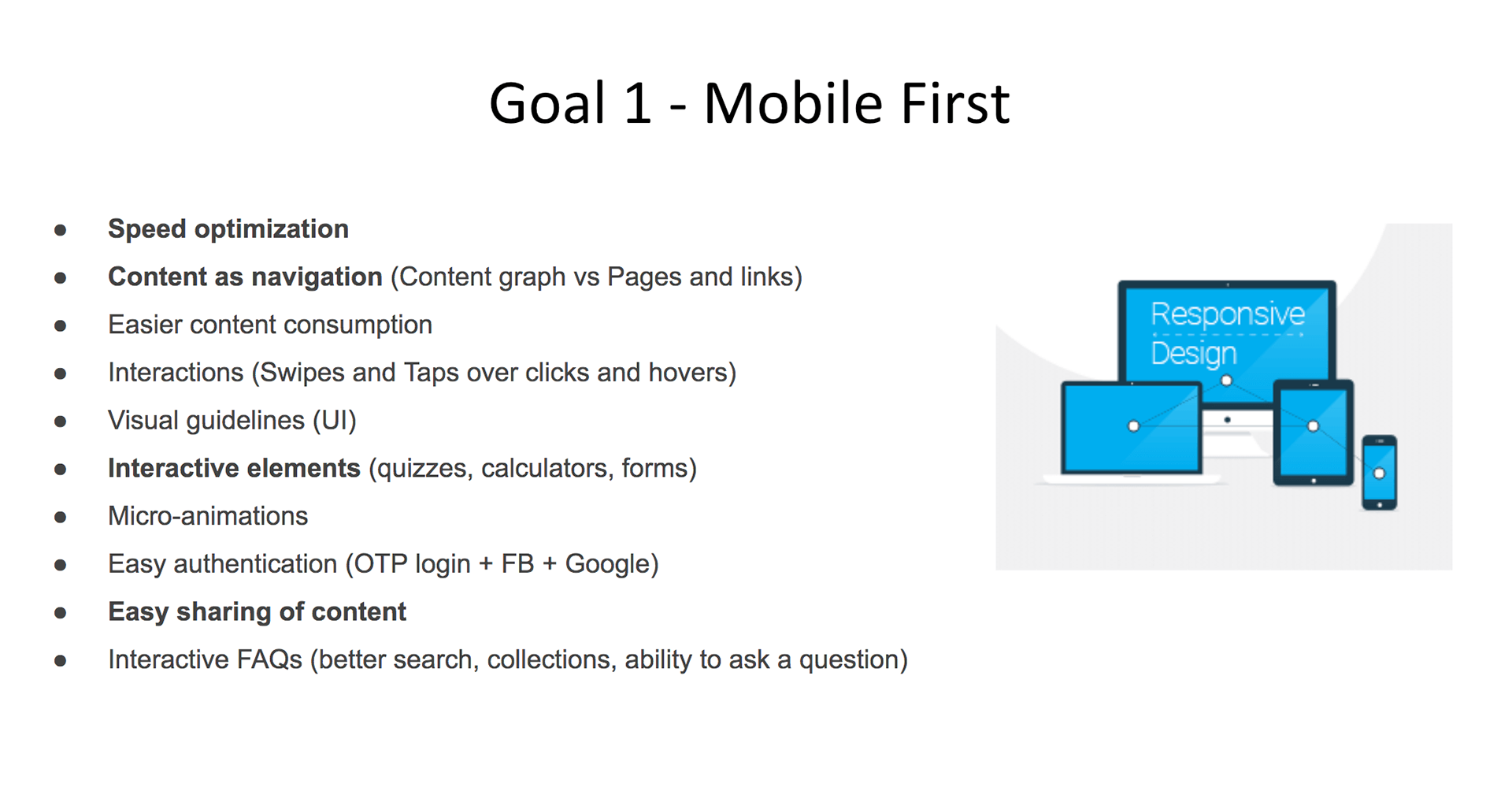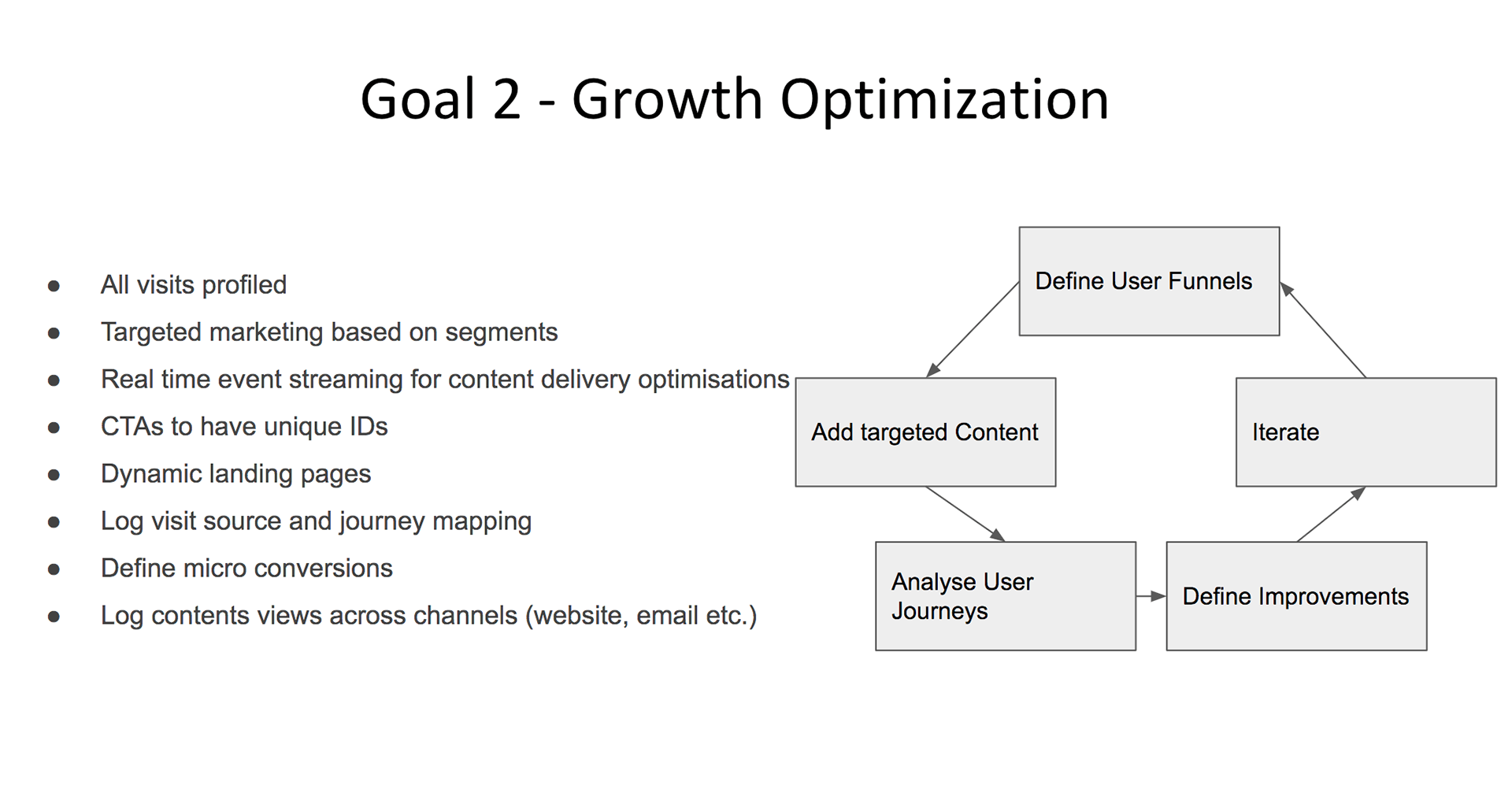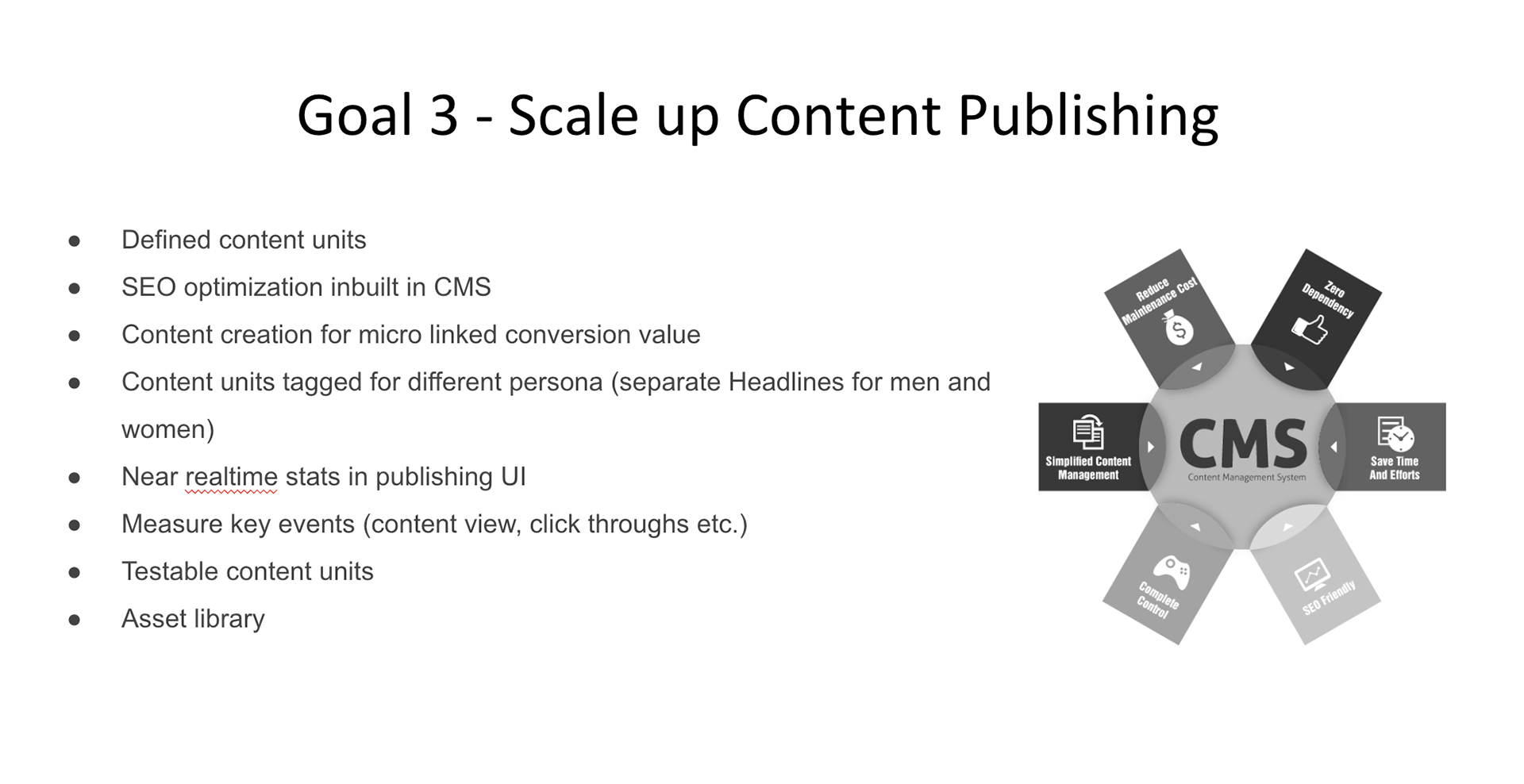 After discussing with the different stakeholders involved, keeping the objectives and research in mind, I used mindmap to organize the information and created a new information architecture. My goal was to walk the different user types through the website to the lead form and create a cohesive experience. For the customers, I also worked on their account where they can track the project, make payments and bookmark designs. Apart from this, I worked on the interior designer's landing page and onboarding experience.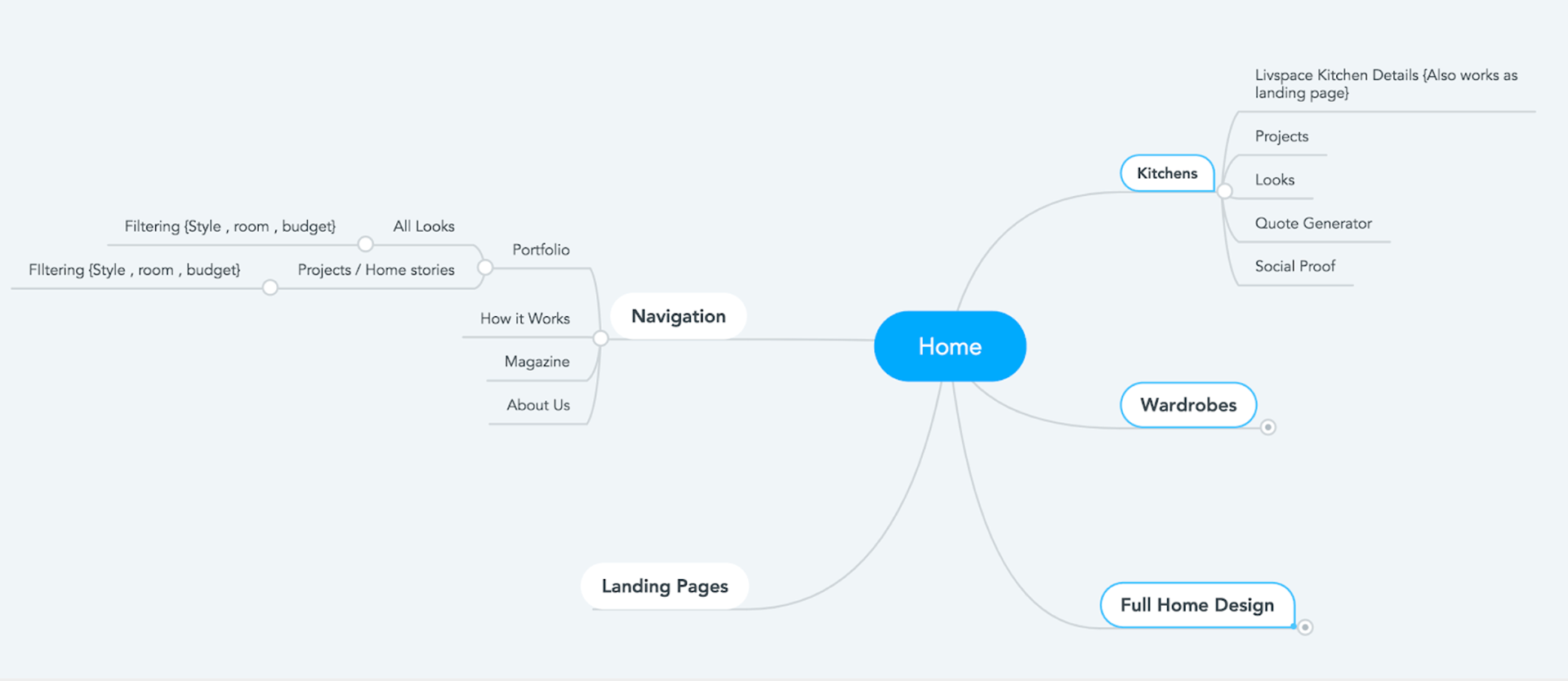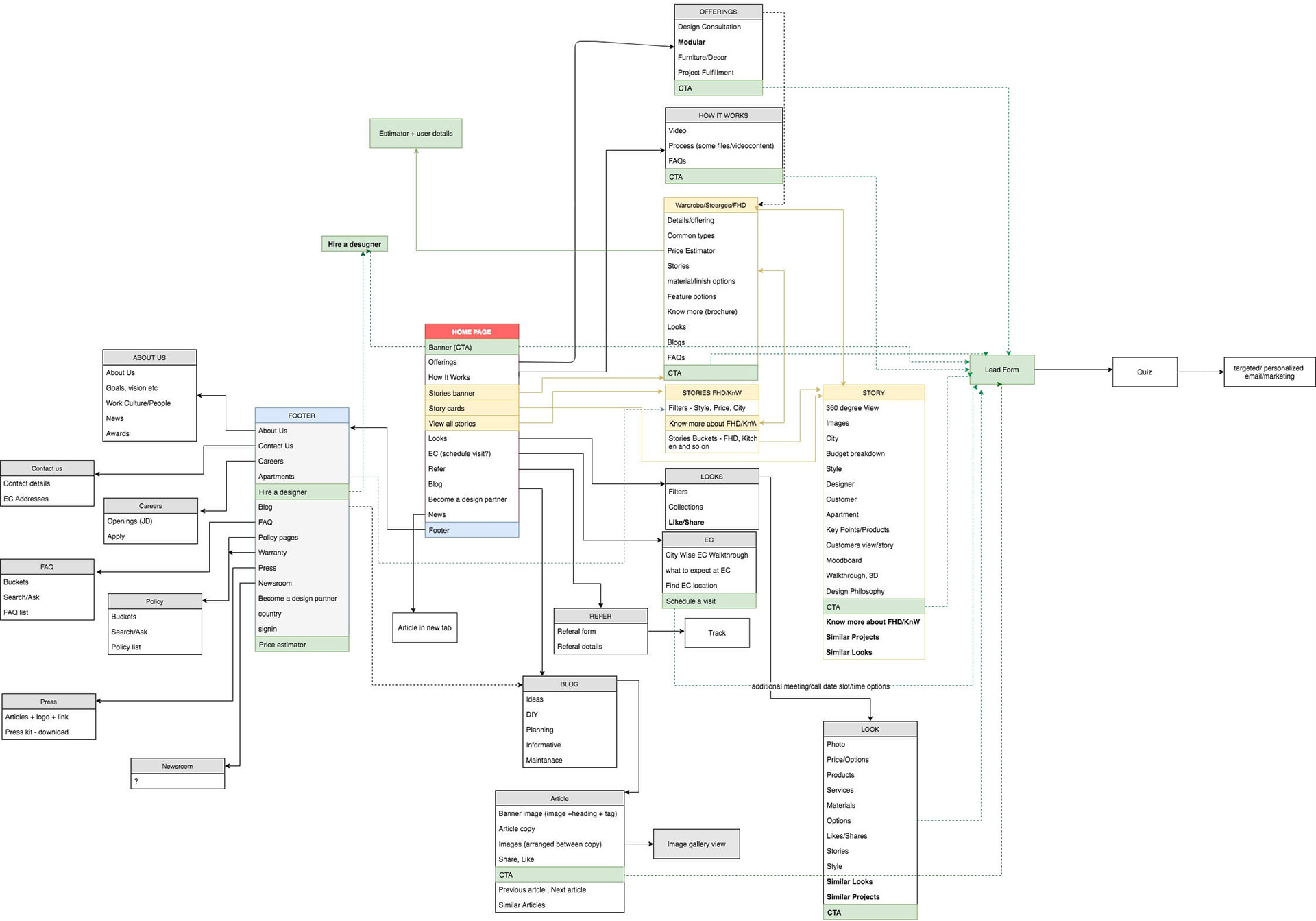 I proposed reusable content units for easy content updates. Content units to be used in easily creating multiple marketing campaigns and A/B testing.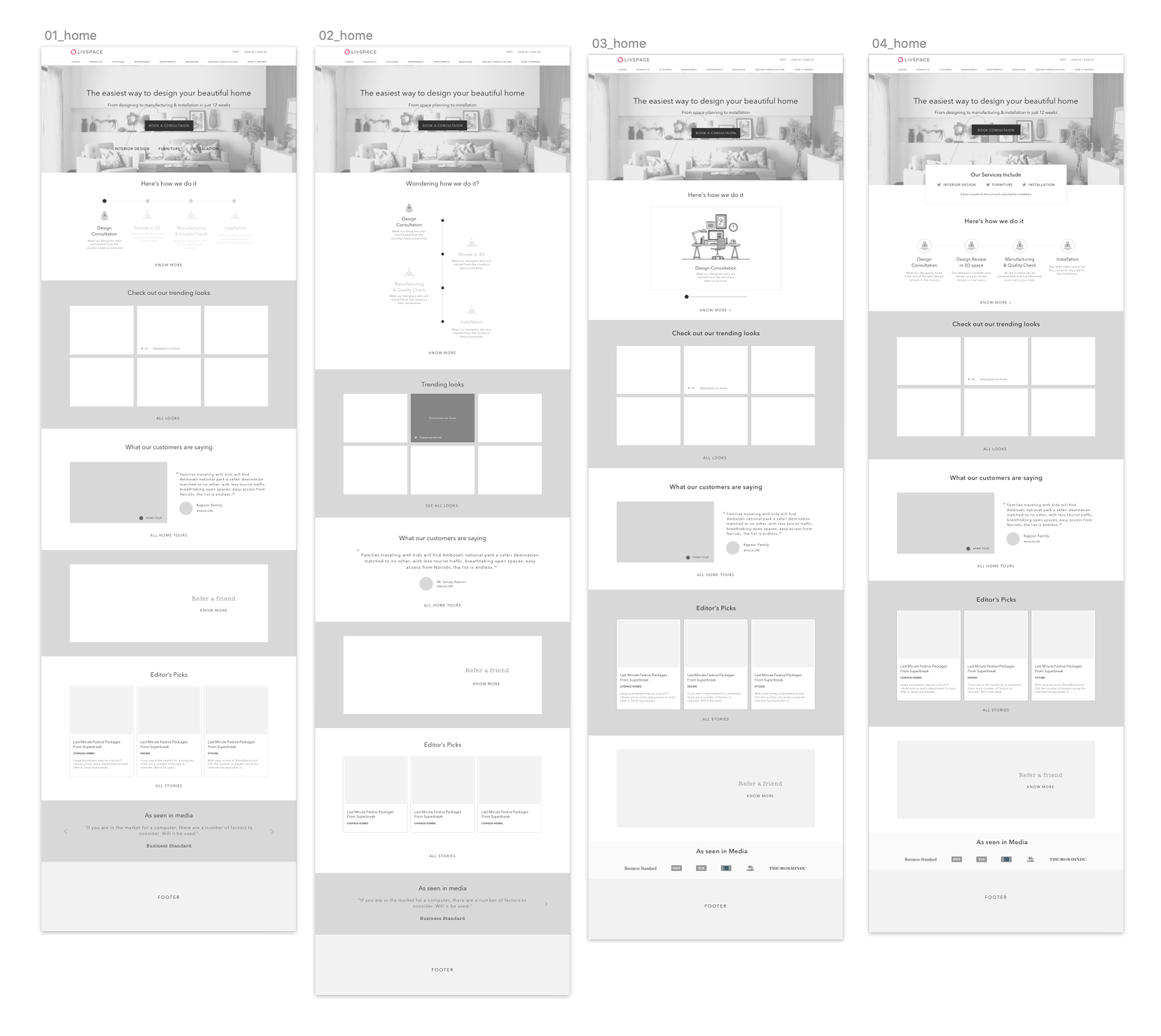 Part 2: customer's account
When the project management dashboard for interior designers was launched, customer's account was also designed. I worked on the UX flows, information architecture and designed the pages for the same. Customers can track their project, chat with the team members, make payments, browse and save designs. 
Working on the website gave me an idea of the customer personas, their journey and helped me in creating these flows very rapidly.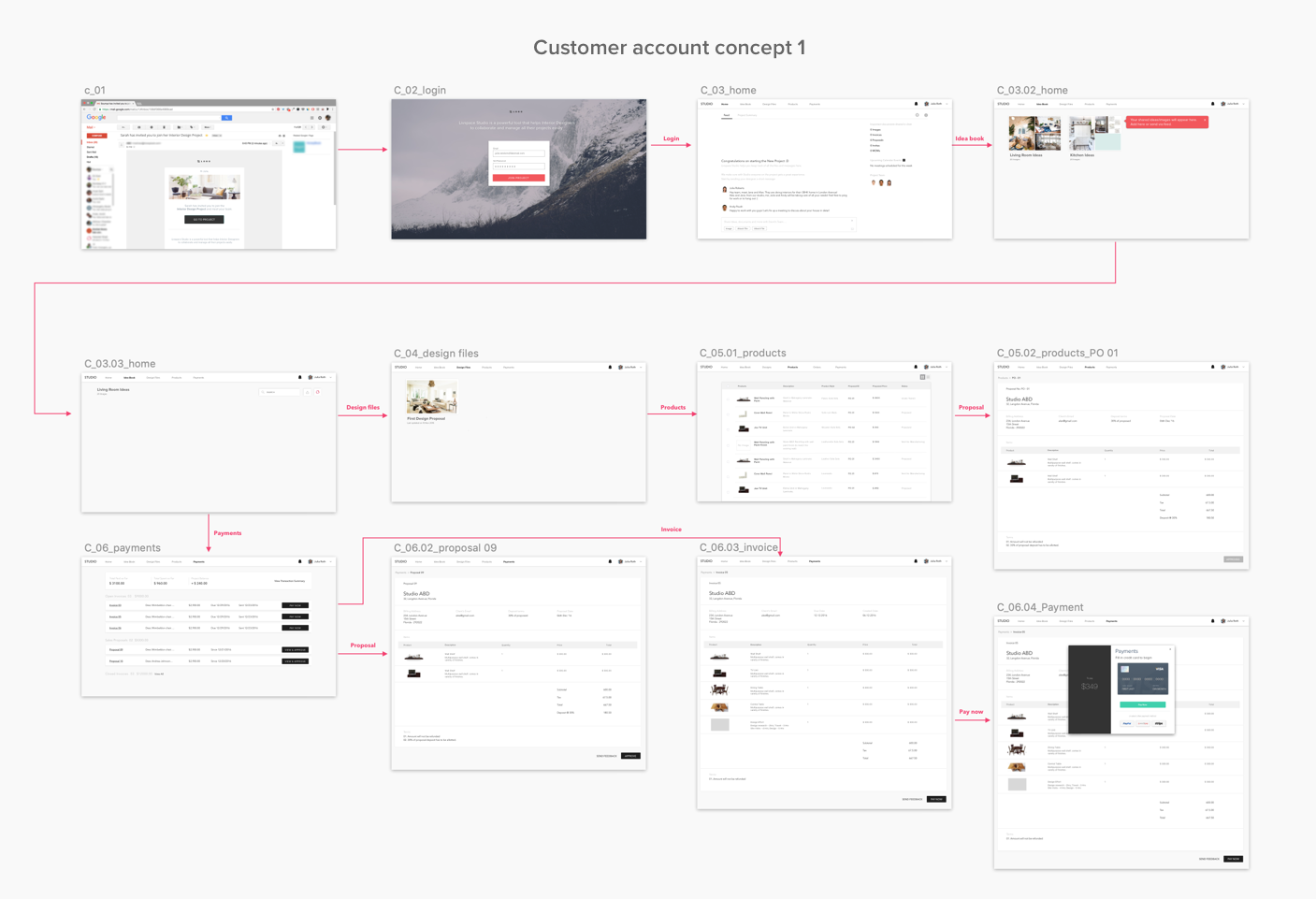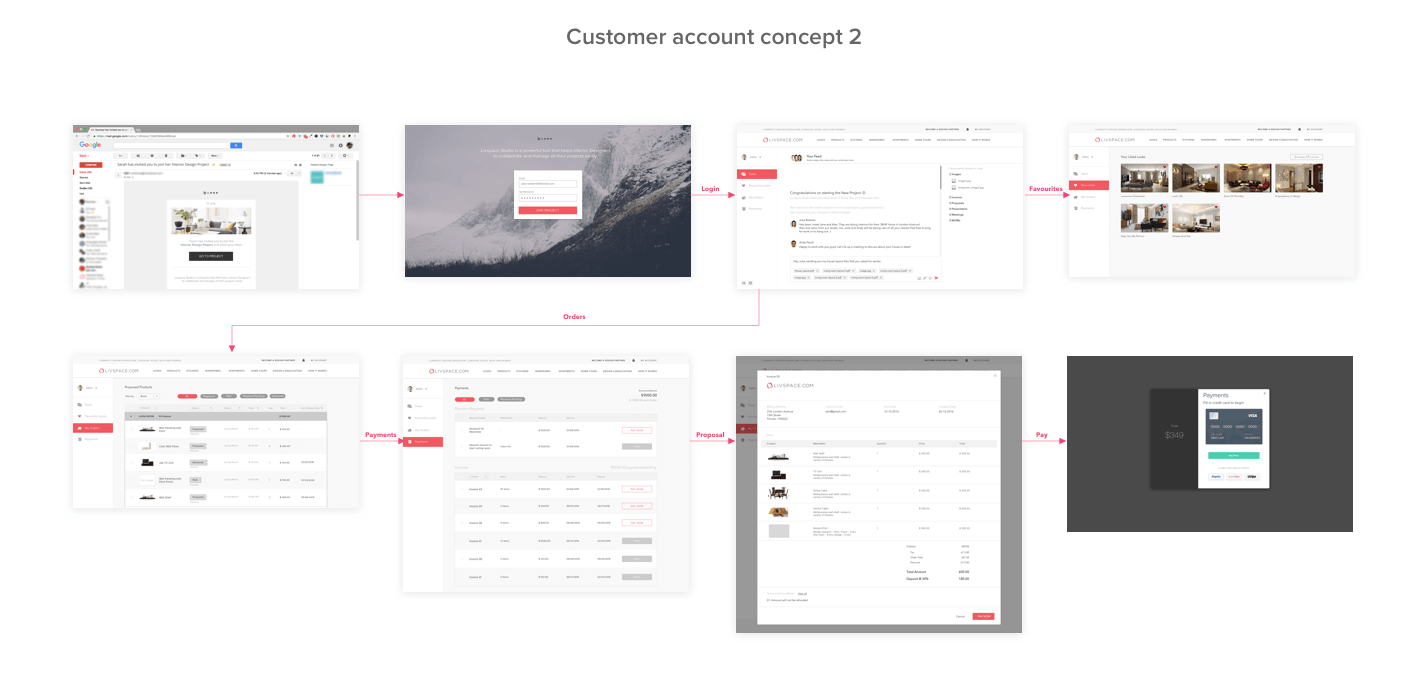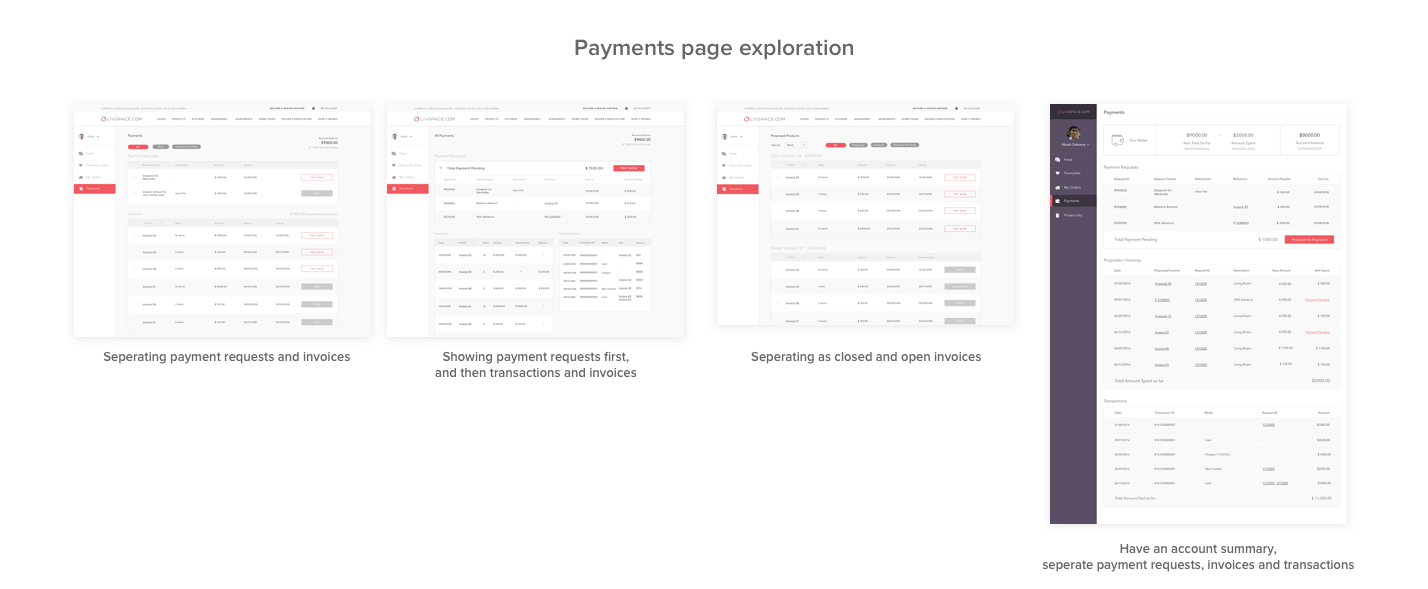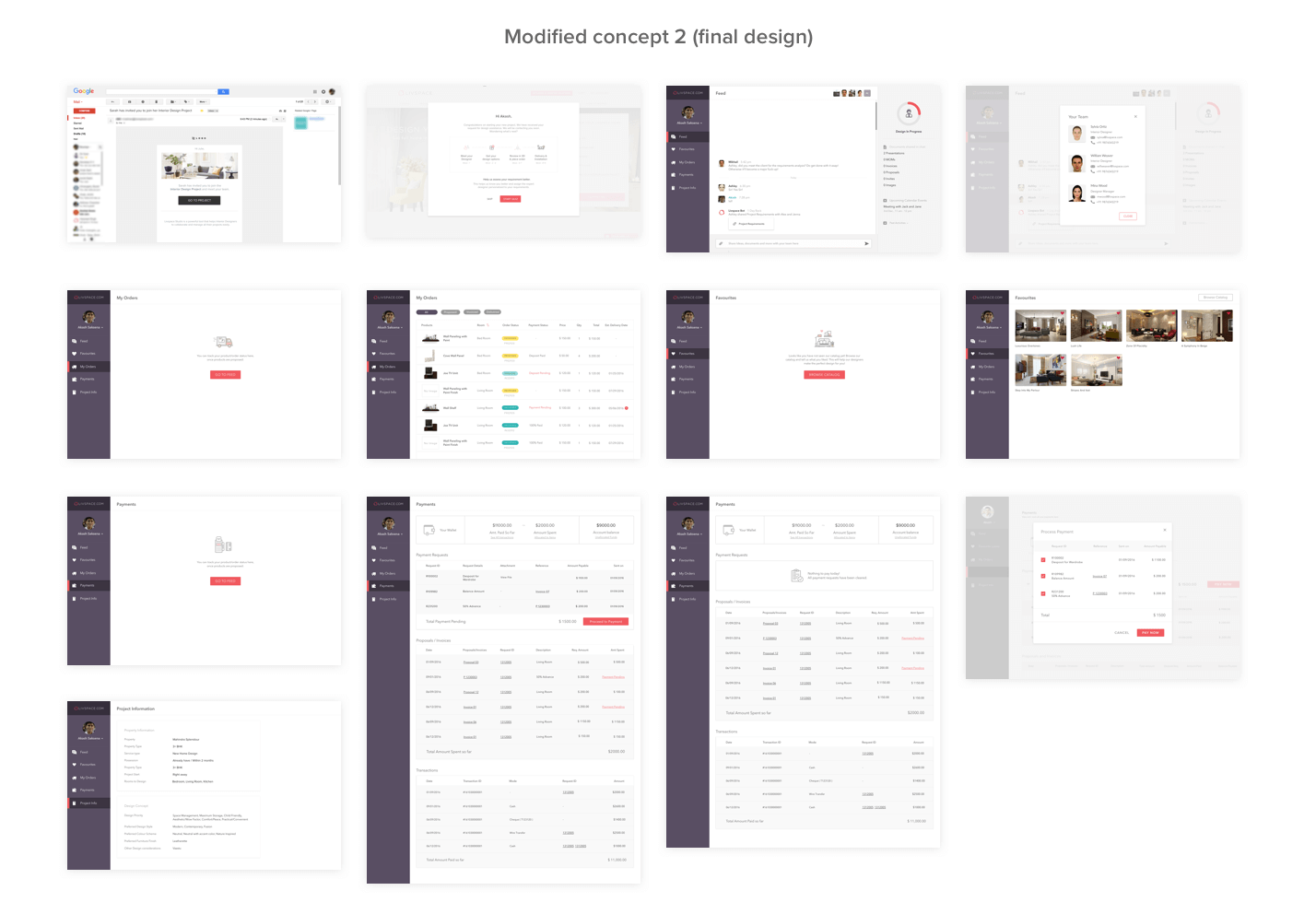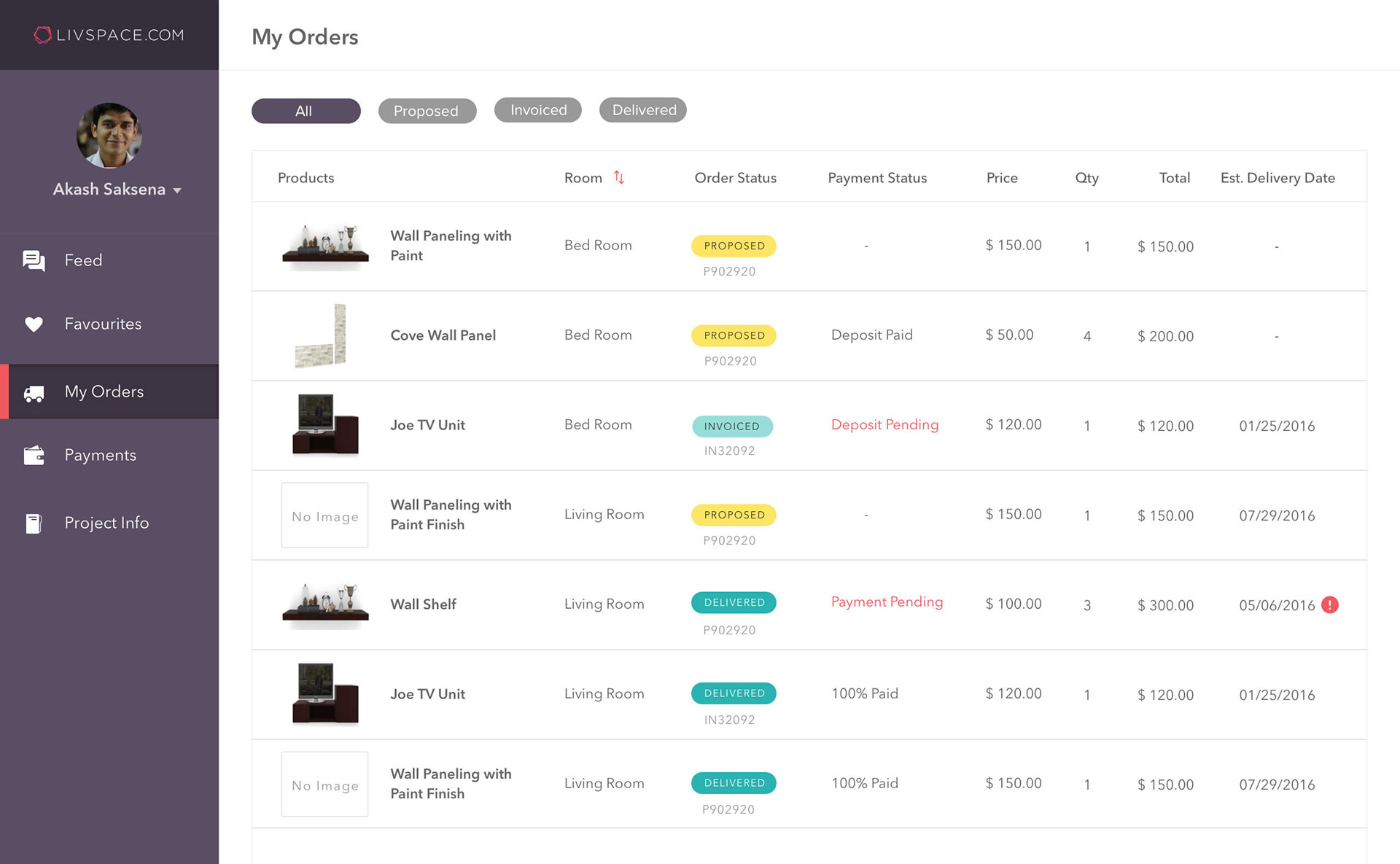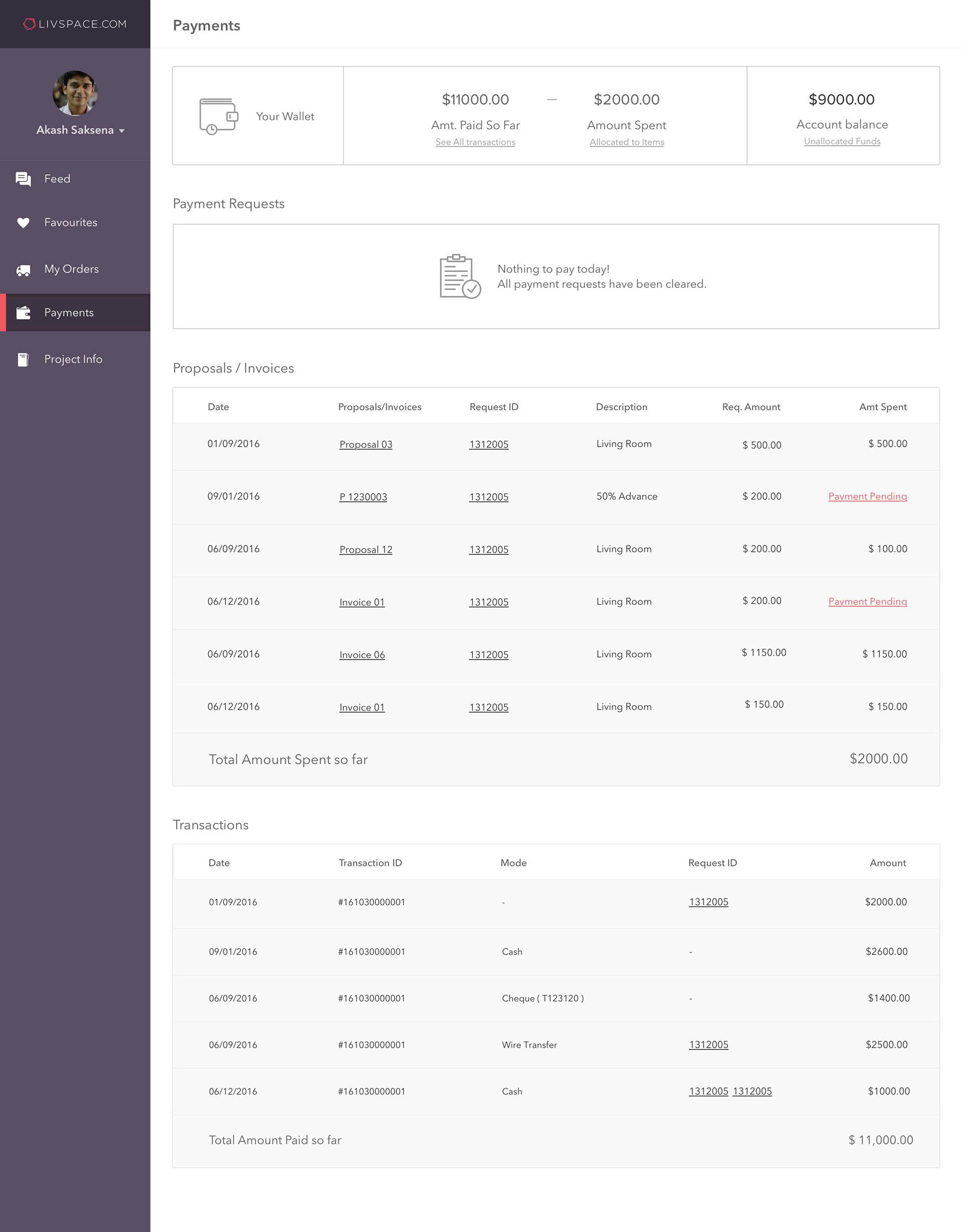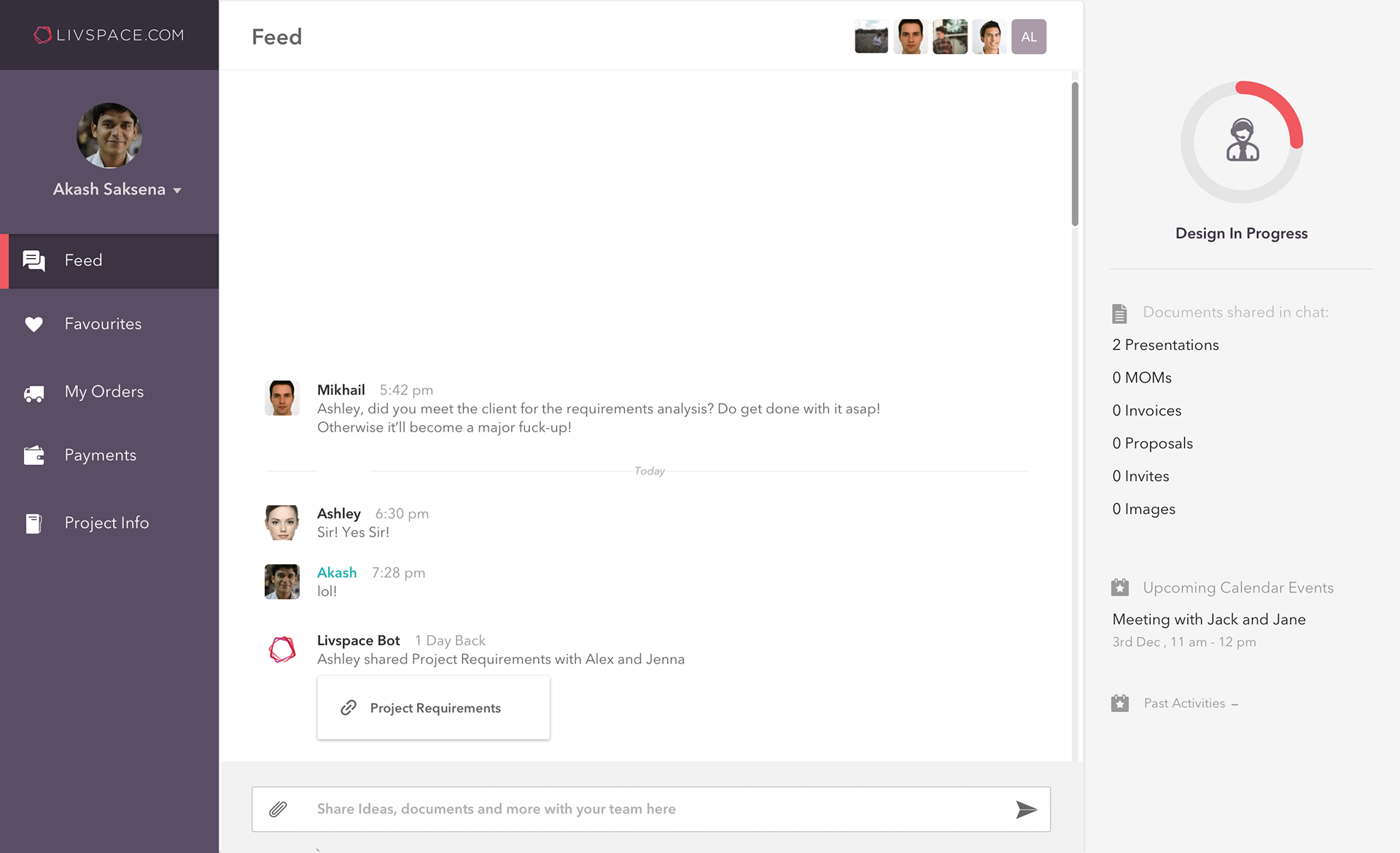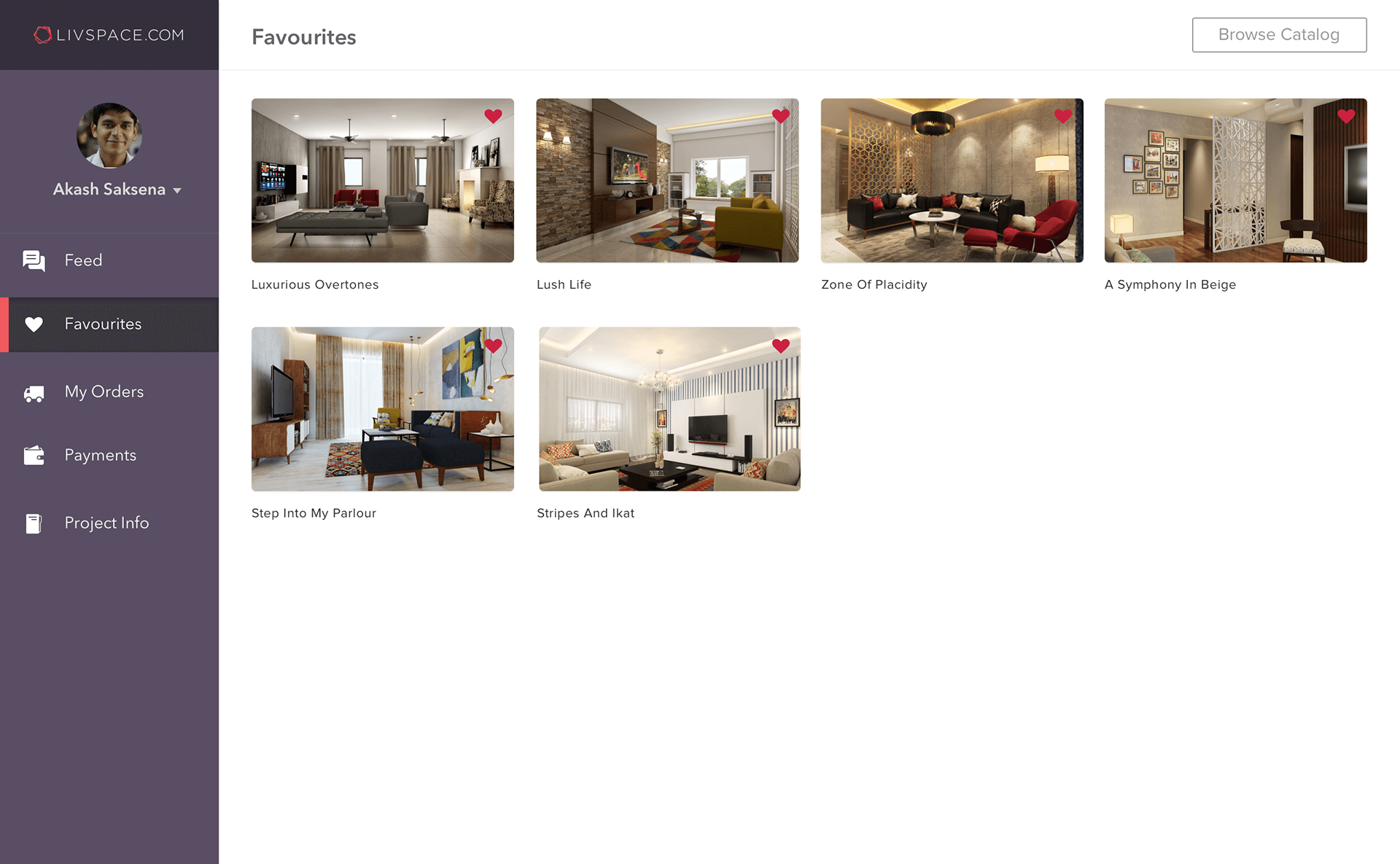 The company website was one of the main products for the Livspace, as we have over 1000,000 new customers every month browsing our website. I collaborated with the marketing team, content team, category team along with the developers and product team. With this project, I understood how important content's role is in setting the right expectations and meeting the user needs. I also realised how design and content play a crucial role in helping the users navigate complex content. These projects helped me understand the dynamics of sales and marketing as well. Working on these projects gave me a greater understanding of Livspace's customers and helped me in the other project that I worked(Canvas 3D) on at Livspace.