Envoged was a fashion resale platform that offers buyers exclusive access to some of the premier branded pre-owned fashion items. Users were able to enjoy guaranteed authenticity on all items. 
I worked with my friend Varsha Gupta on designing the end-to-end mobile application for Envoged. Due to constraints in time and resources, we limited our project to just designing the app based on the stakeholder discussions and requirements. 
The objective of the project was to create a mobile application where a user
1. should be able to easily browse and shop the items available, as well as 
2. sell their products on the platform
​​​​​​​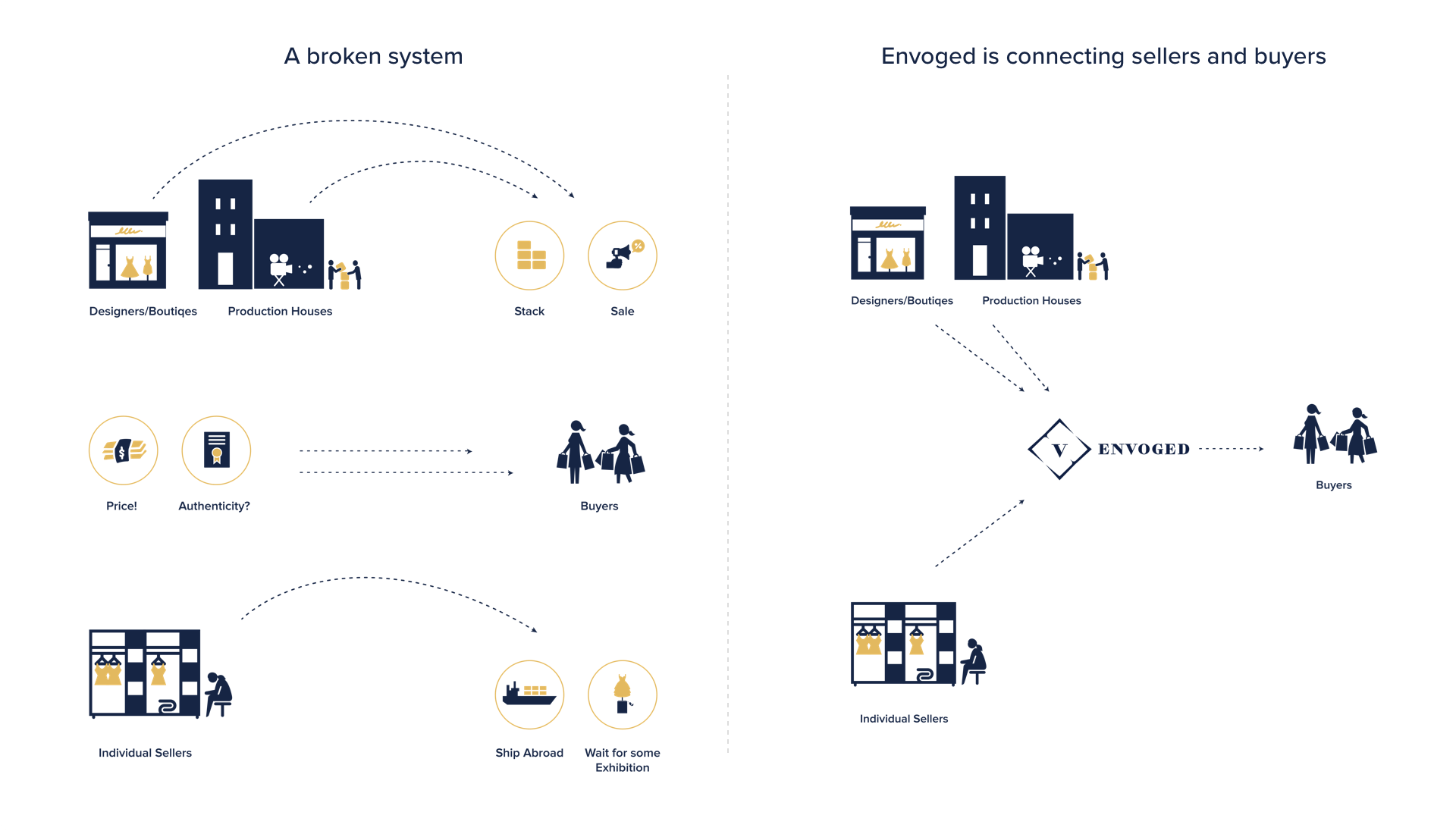 I co-designed the entire app flow with my friend Varsha by brainstorming various flows and coming up with the options. After brainstorming the different flows, we worked on a UI language and then split the screens and worked on the UI for the entire app.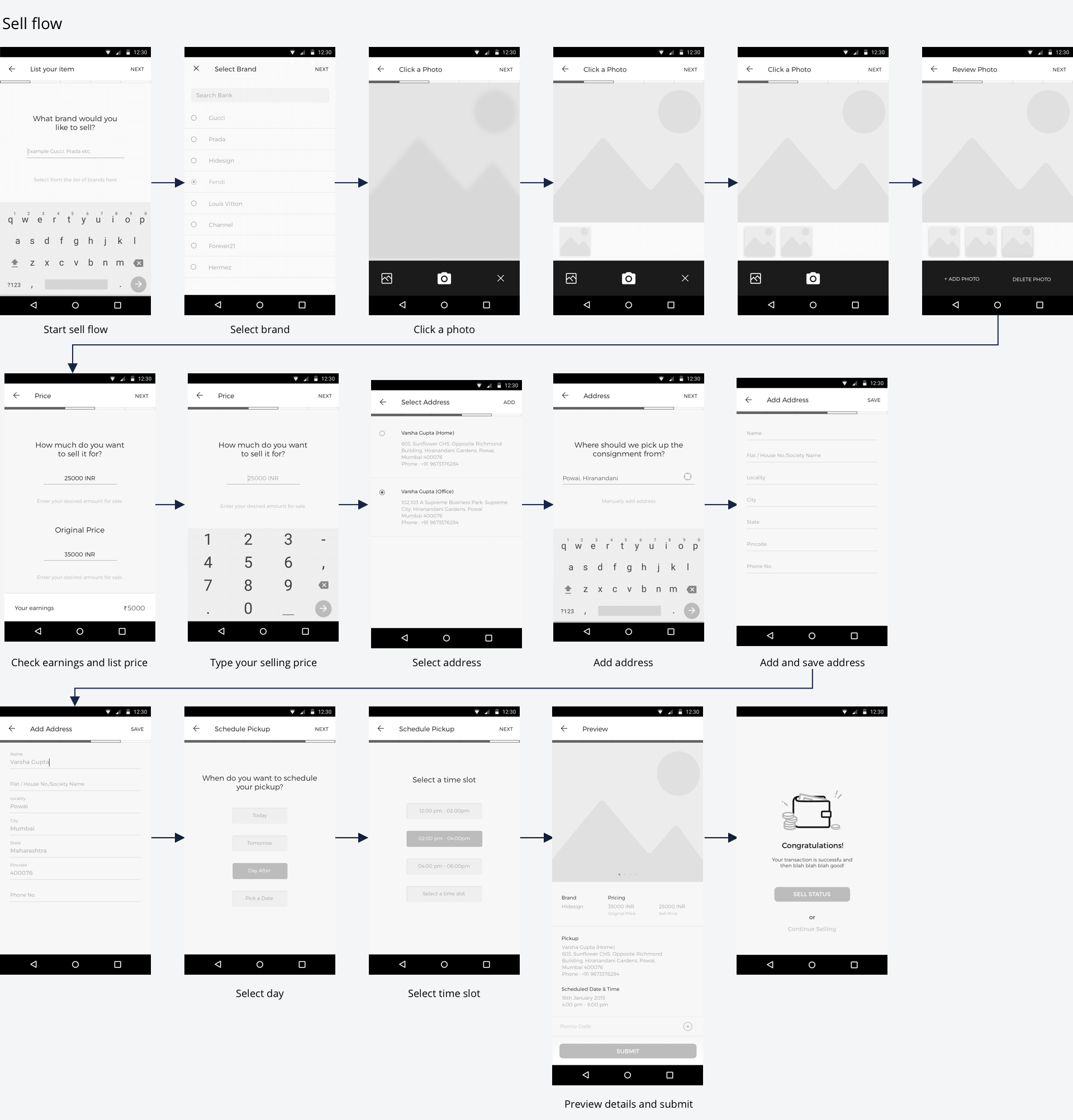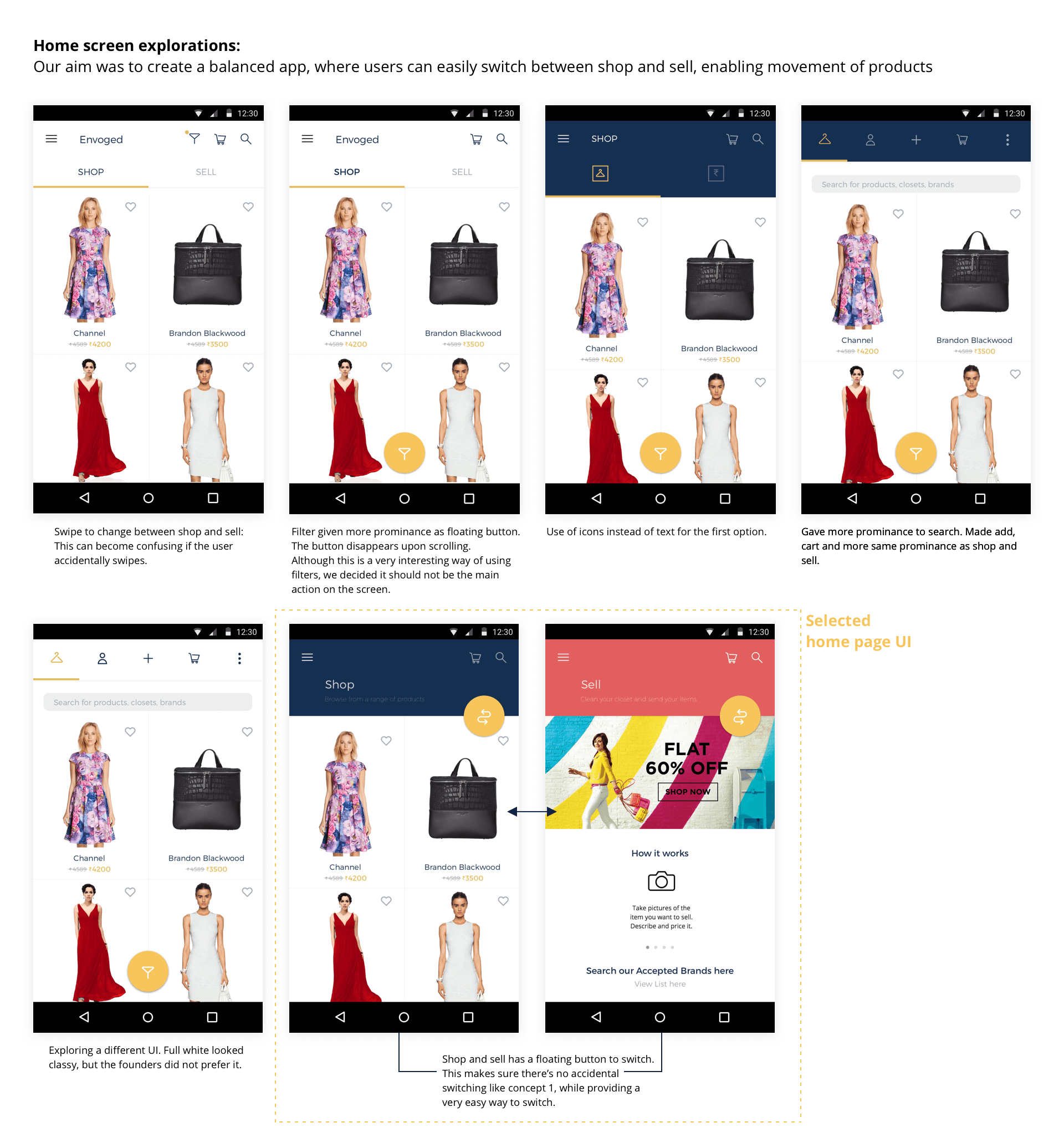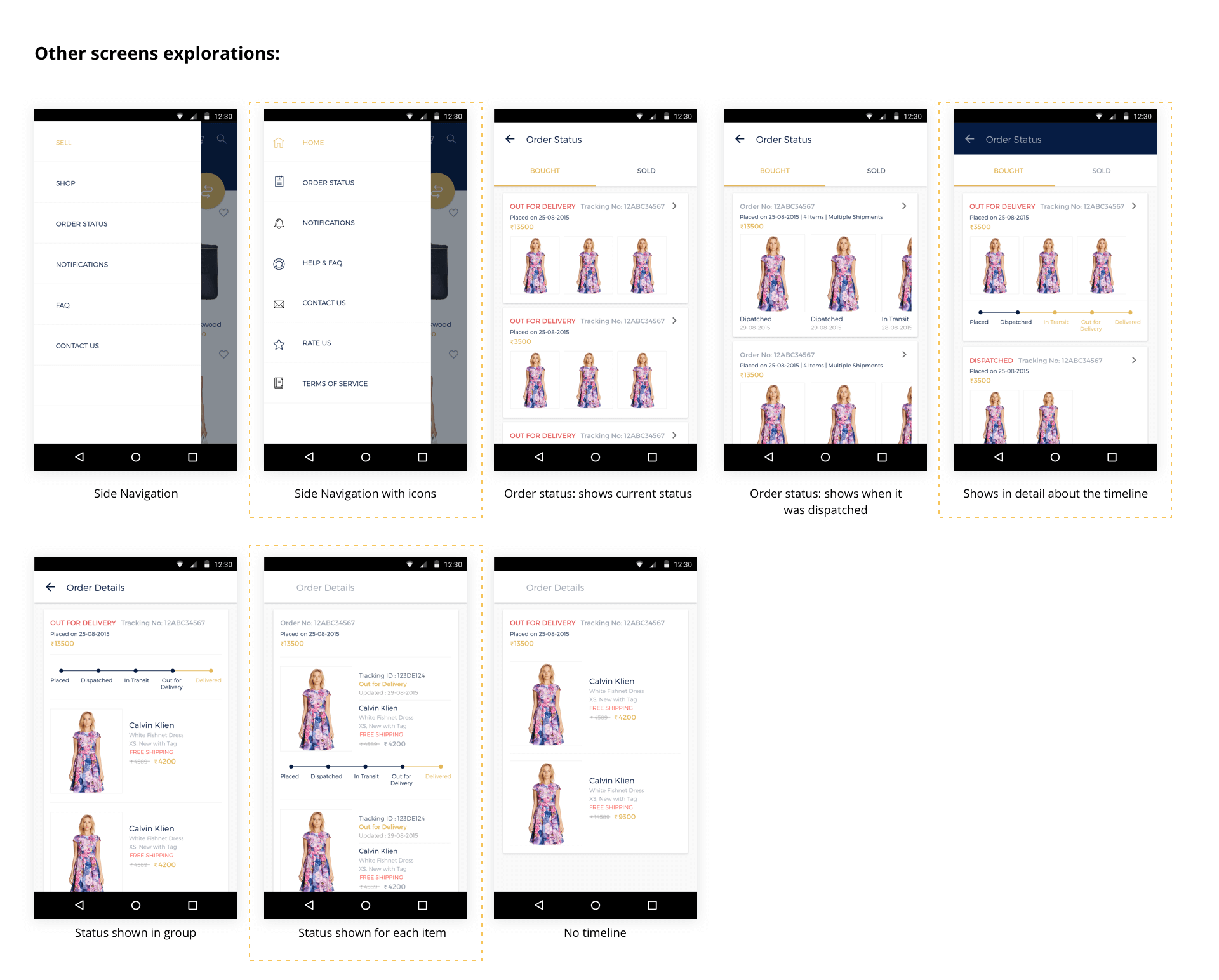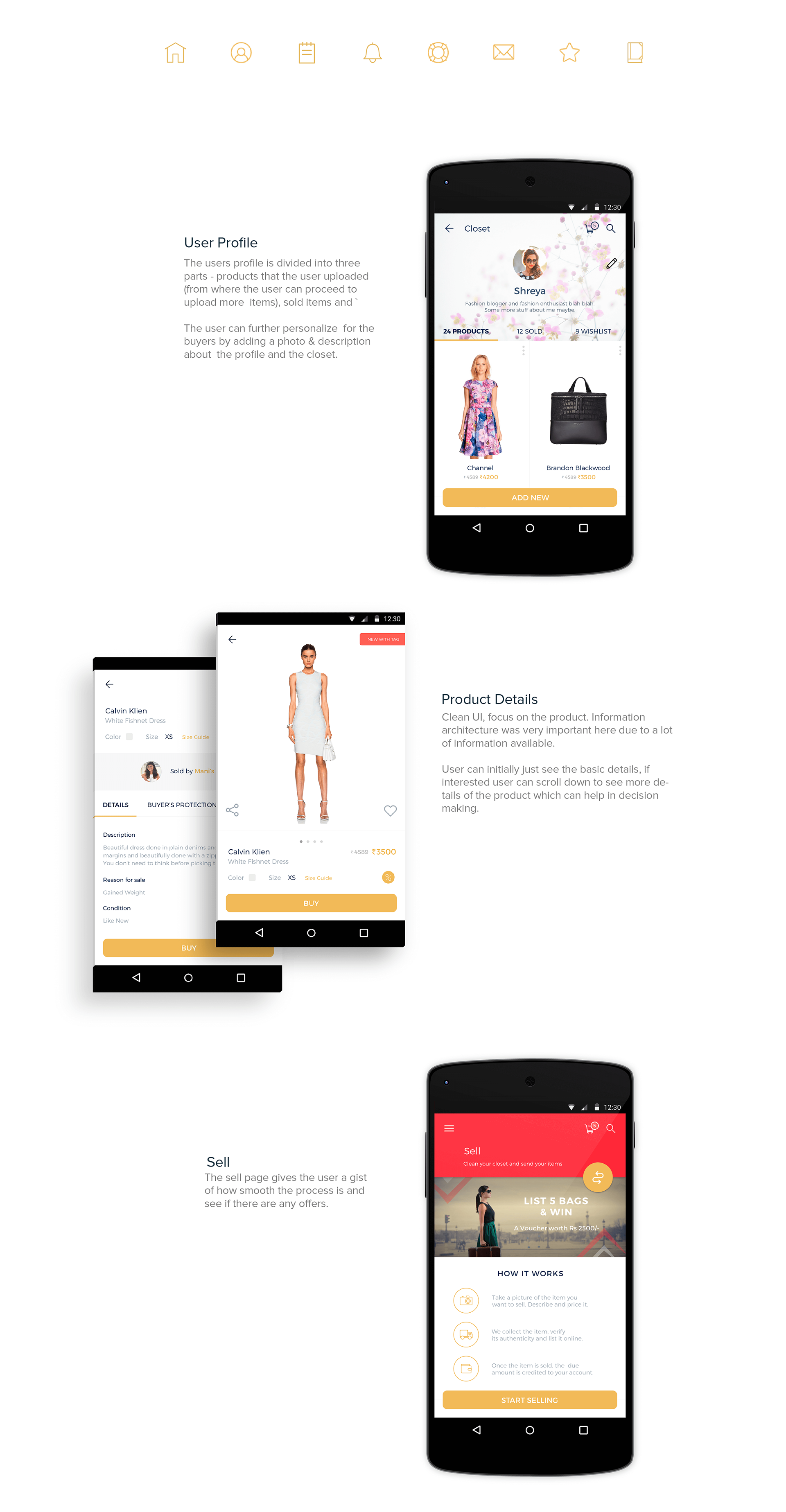 Working as a freelancer for a client was an entirely new experience for me. Apart from practicing design skills, exploring new UI styles, I learnt a lot in the process- I acquired communication skills, I understood business' point of view, I became more confident and learned to collaborate better. Working on an app from end-to-end gave me the opportunity to experience a wholistic design process. This helped me develop an eye to looking at products from a bigger perspective.