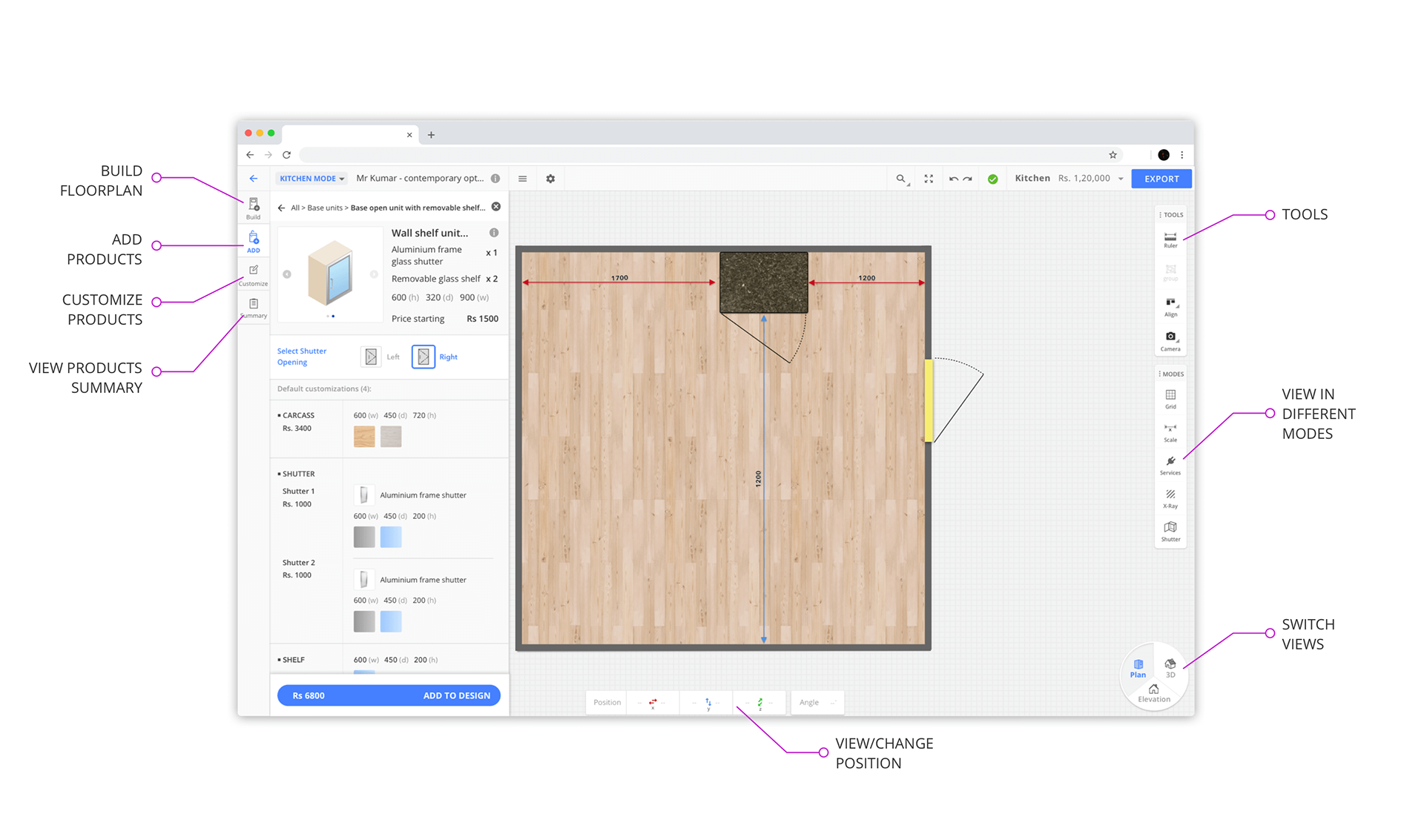 Canvas 3D is a catalog integrated 3D modular design and visualization tool for interior designers that replaced three conventional design softwares –AutoCAD, KD Max and SketchUp.
The interior design industry, especially in India is very complex and unstructured, with no defined process, no transparency. Livspace aims to solve this by empowering the interior designers with powerful design and project management tools while creating a standard design process and operations. Canvas 3D is the design tool, which is integrated with the project management platform for interior designers. 
On an average, Interior designers use 3-4 different design softwares (AutoCAD, SketchUP, KD Max, Autodesk Revit) to create design collaterals for each project. Interior designers are bogged down by a ton of admin work, huge amount of double entry and an unstructured workflow. 
Contribution: End-to-end Design. Initial user research, user journey mapping, ideation, UX flows, prototyping, UI guidelines, usability testing.
Collaboration: Product manager, 10+ Developers, Head of Category and General Manager(interior design). 
Tools: Sketch, Invision, Principle, Mindmeister, Zeplin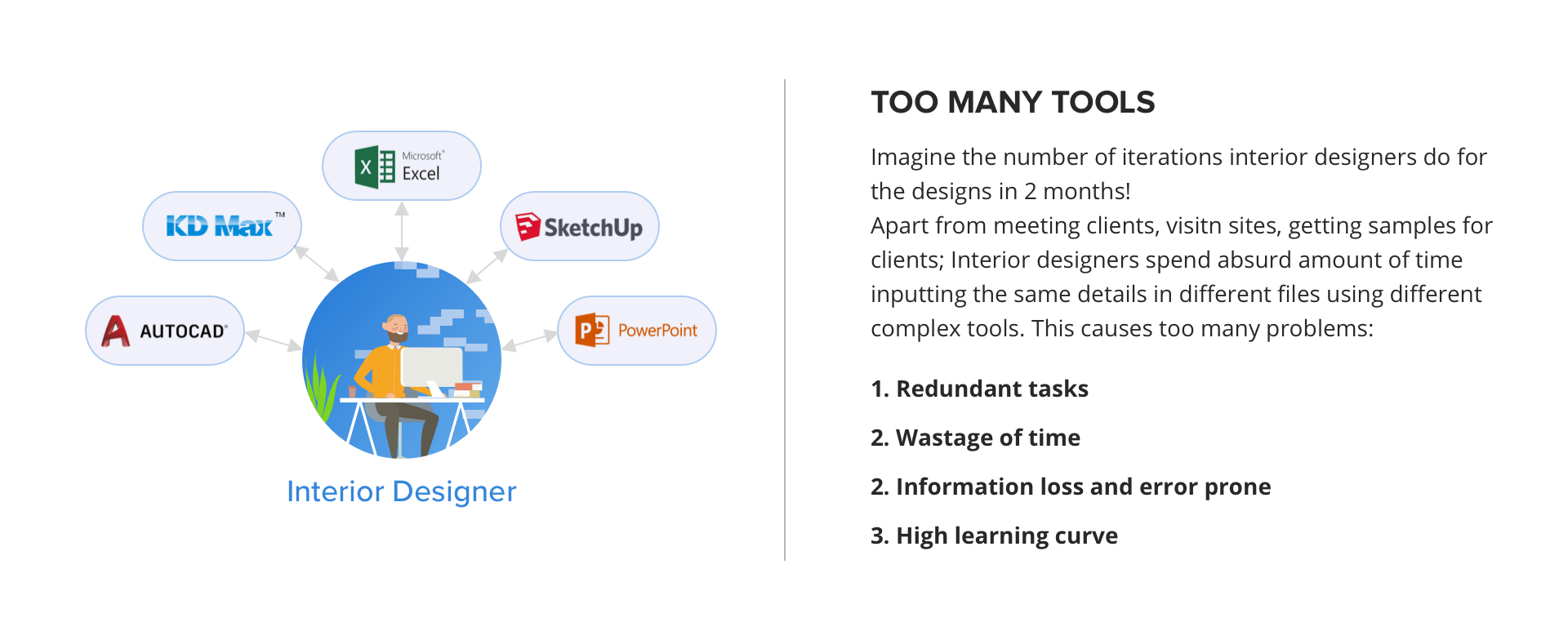 How might we make the Livspace's interior designers' 

kitchen design process more efficient? 
Designed

 a uni

fied design tool which can help the interior designers

 to create installation-ready interactive 2D/3D interior designs and bridge the communication gap between different stakeholders (interior designers, customers, and vendors).

My design process is an iterative process that involves constant feedback, evaluation and improvement. It usually goes through the different stages of design thinking, with overlaps and going back and forth.

Understanding the users, system and stakeholders
The first thing I did when I joined Livspace was co-conduct expert interviews (Interior designers, General Manager, Order Management team, Category team, Procurement team, Sales and Marketing teams) and understand how the entire interior design system worked. Understanding the system and the roles of different people involved was very important because of the complex interior design process and the numerous stakeholders involved. I did
field observations, expert interviews, competitive analysis, user interviews
. I created the user personas, mapped user journeys for interior designers to
understand the process (how the communication and information flow works), identify the interior designers' current pain points and identify opportunities to improve their workflow
.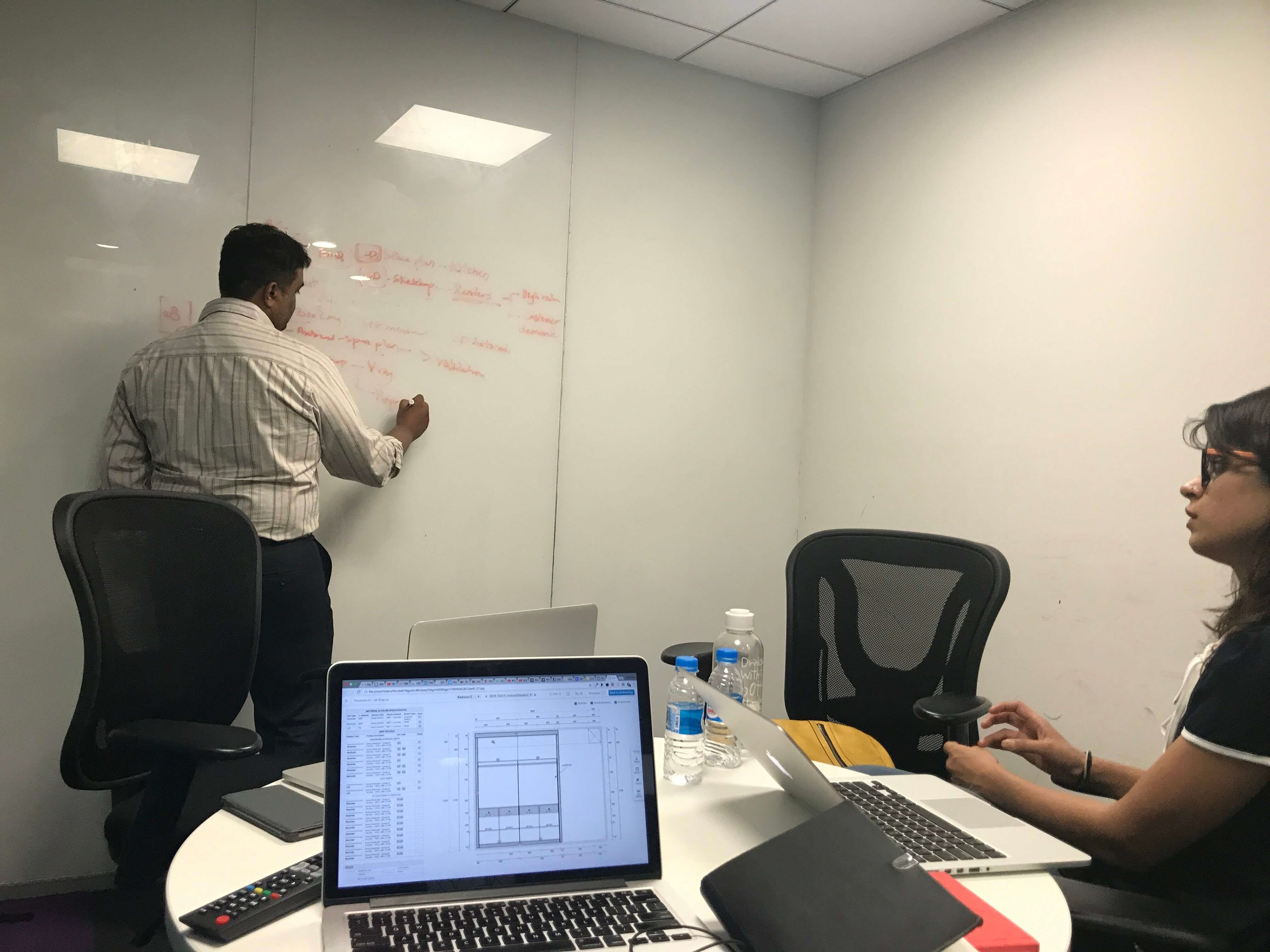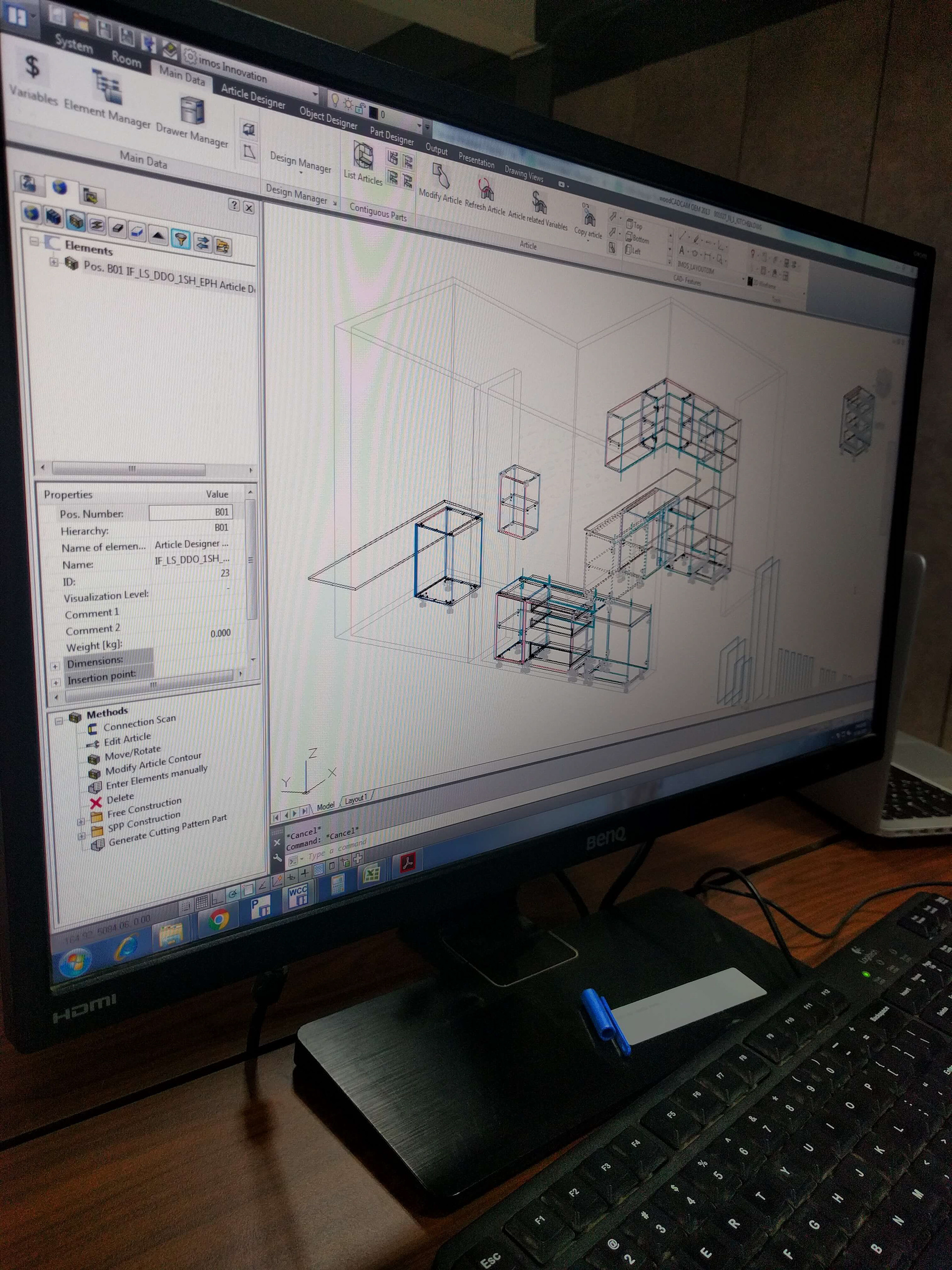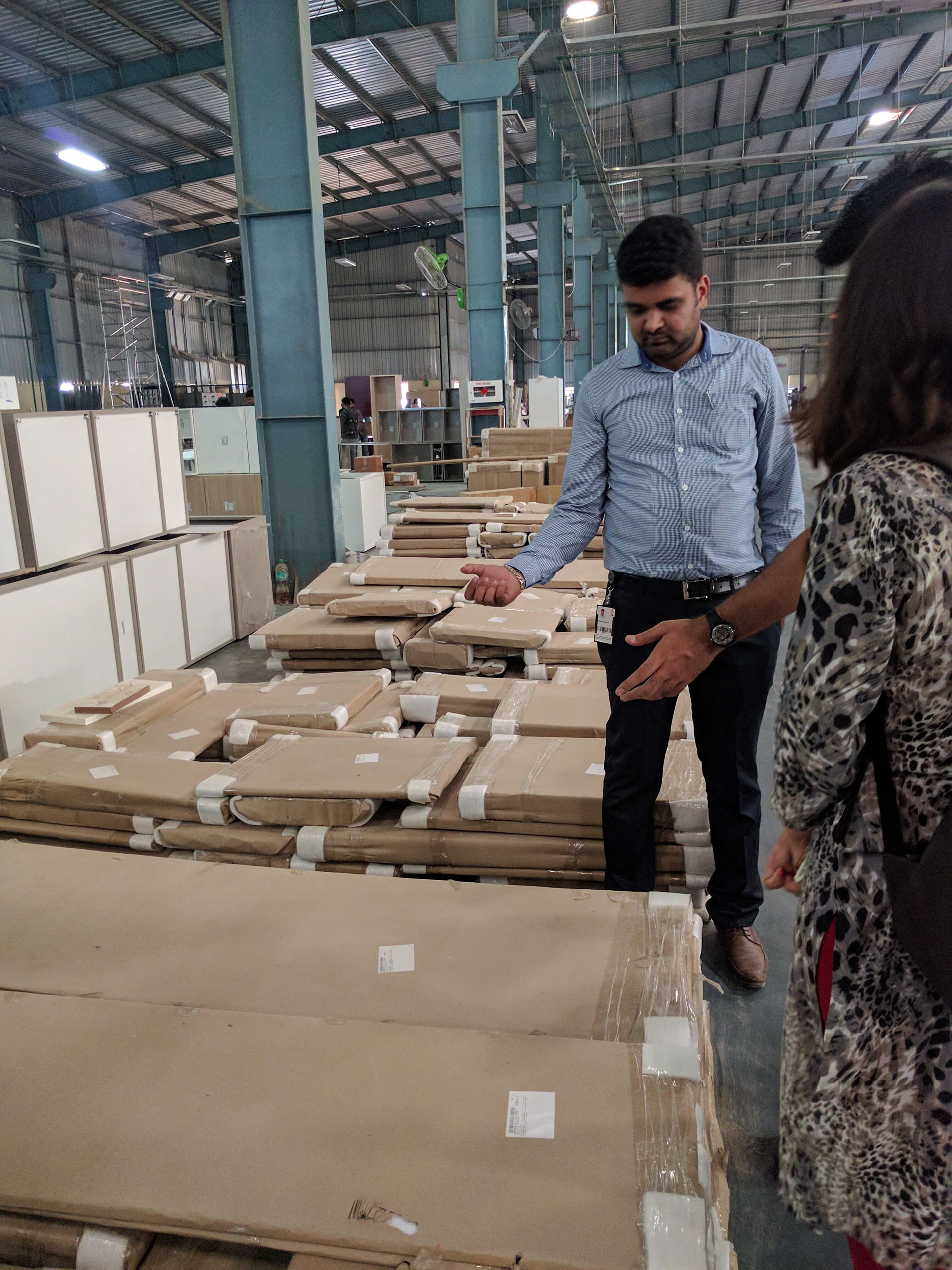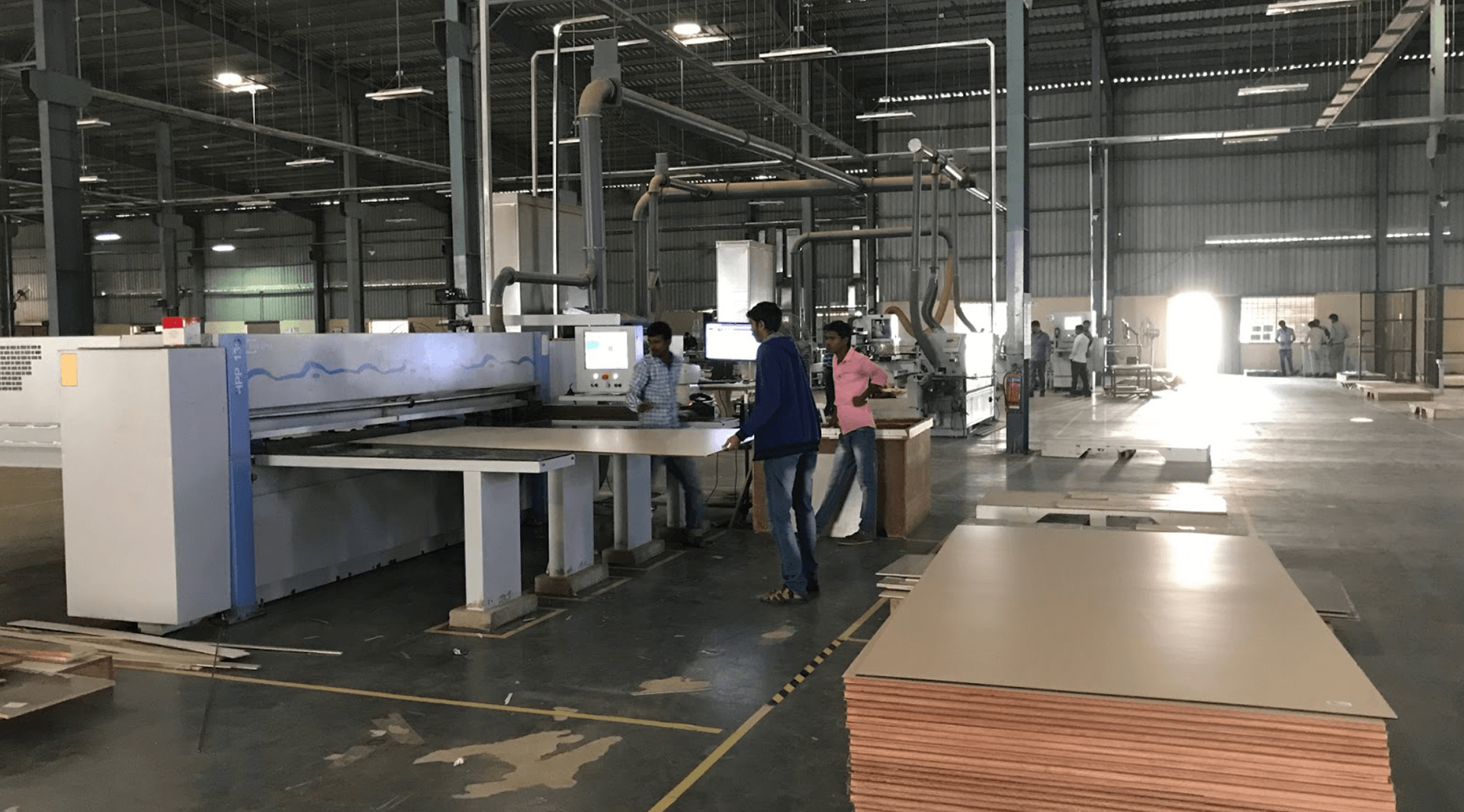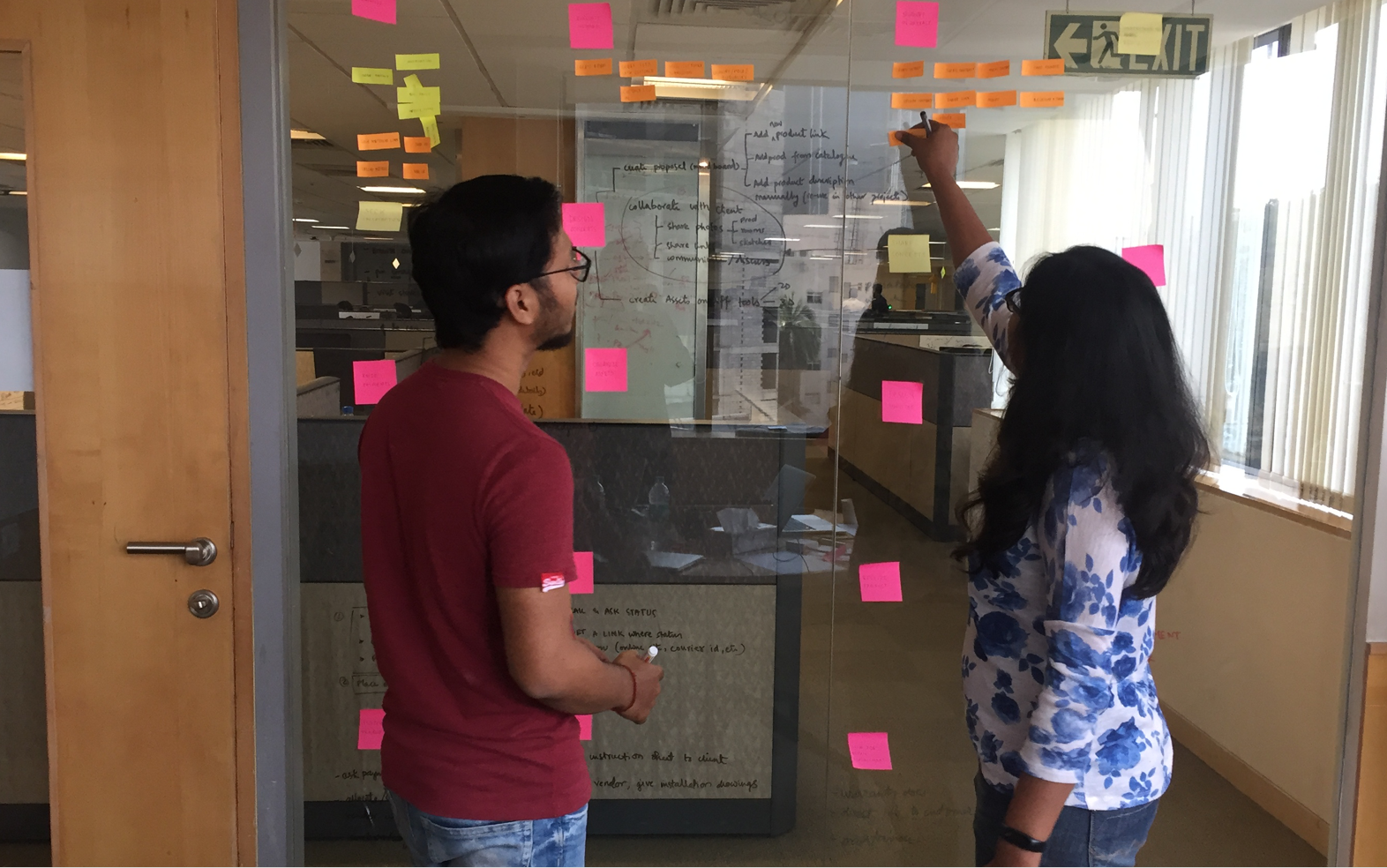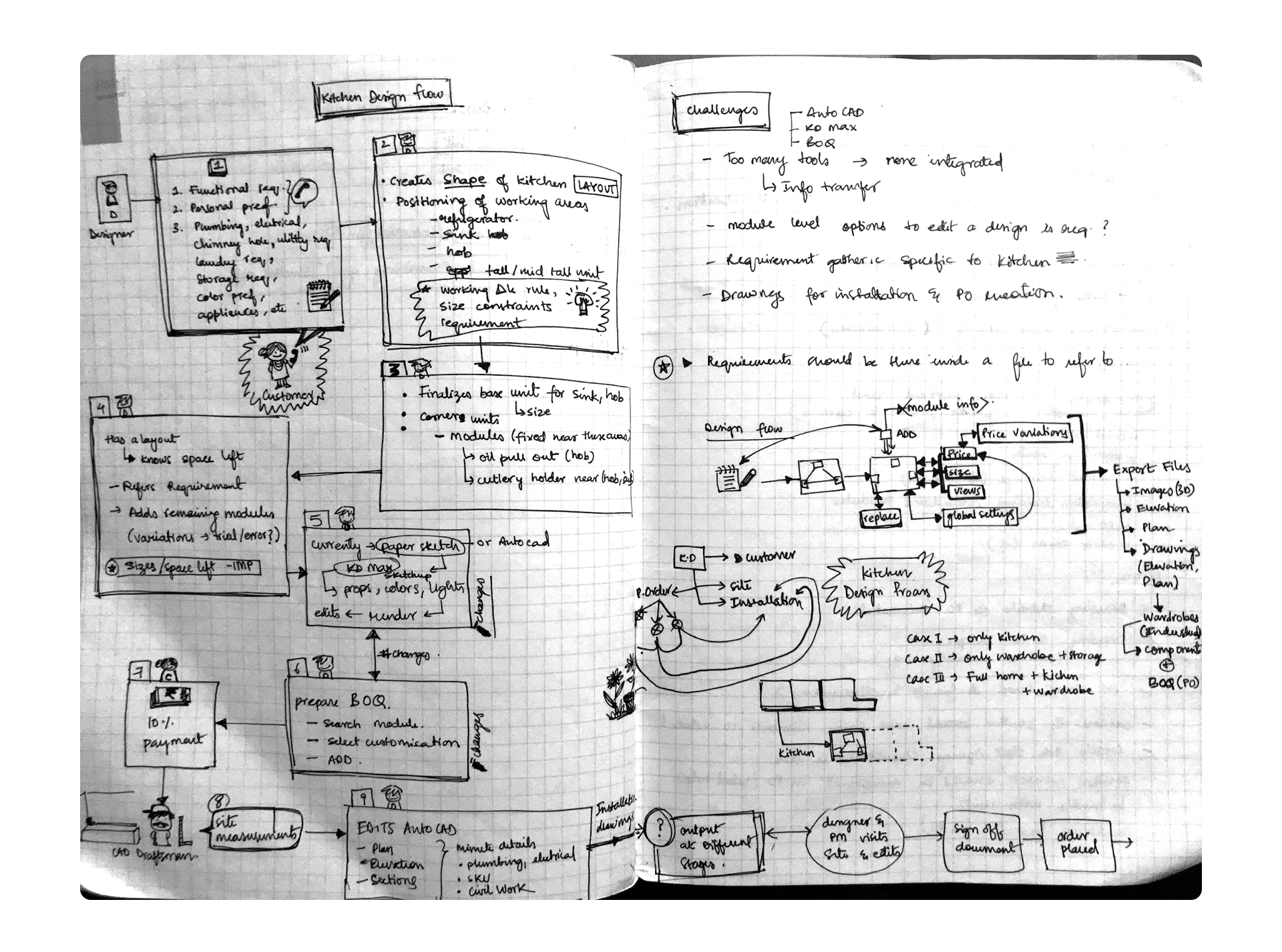 Kitchen design process map, modular kitchen structure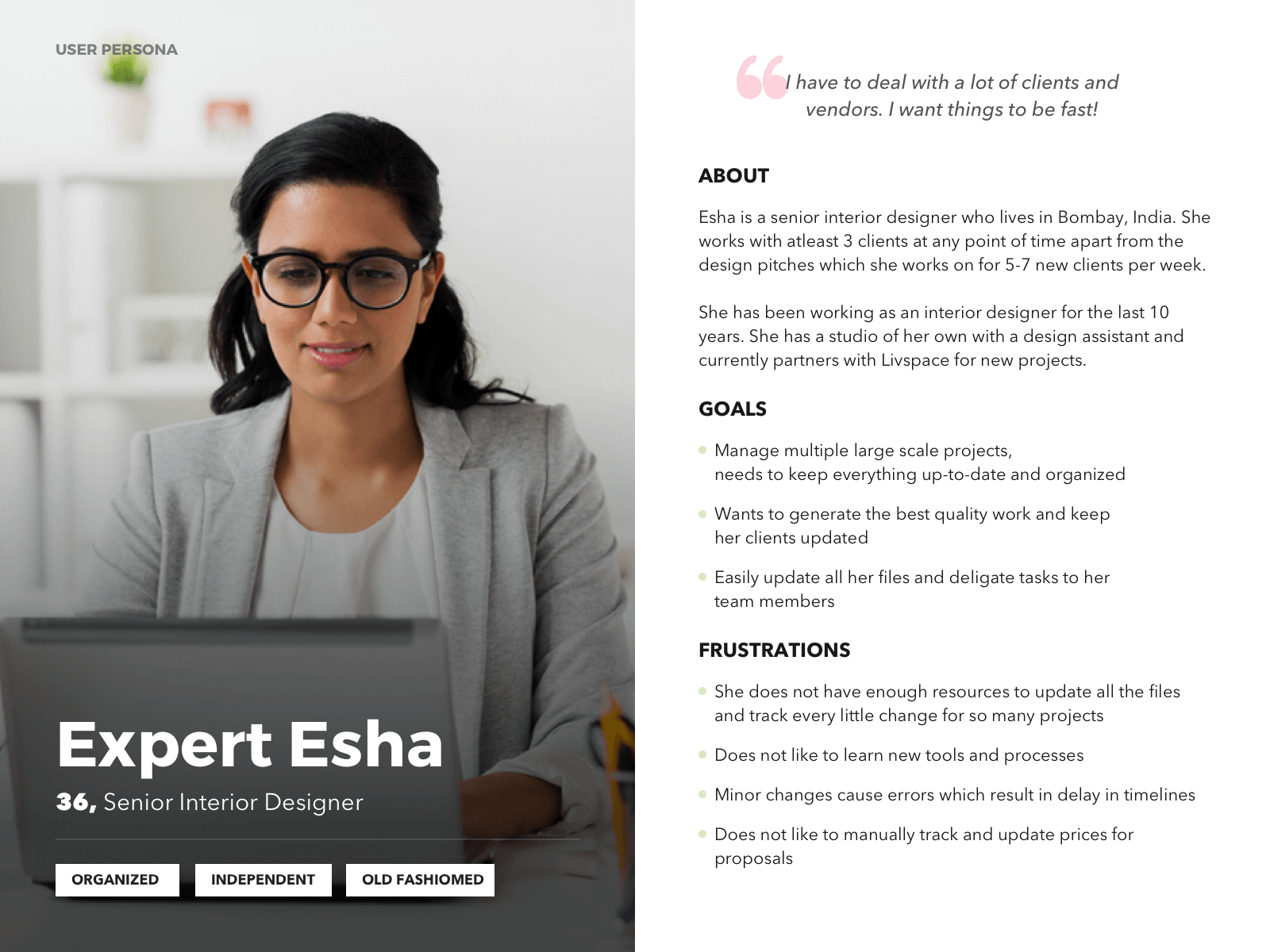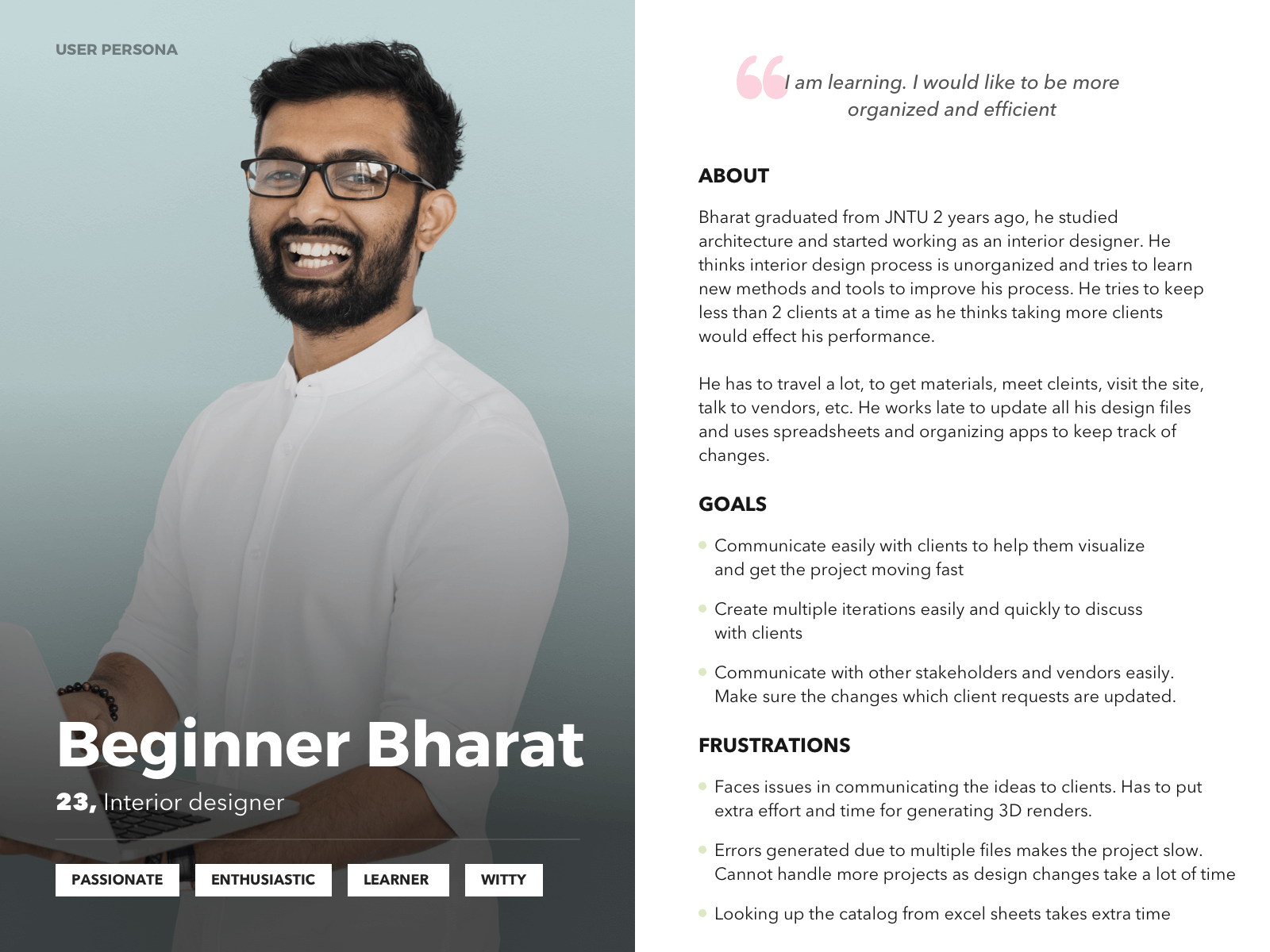 1. Most errors in technical drawings and BOQ (Bill of Quantities - price estimation) occur due to iterations
2. Most errors found in modular storage and kitchen design
3. Most tedious work is creation of BOQ
4. Too many tools result in redundant repetition of work
5. Multiple projects and multiple people for each project makes the process very complex
6. New interior designers make more mistakes (even after detailed training sessions)
8. New interior designers need a lot of training to learn modular storage units, wardrobes, and kitchen design
7. Most errors found in estimating price and technical drawings (leading to manufacturing errors)
I took all the research insights and over the next two weeks, brainstormed on the different ways we can create a kitchen design tool. Some of the key design guidelines were: flexibility, intuitiveness, scalability, and discoverability. 
To keep the flow more focused and to reduce errors, I created modular units as smart objects and Kitchen and storage modes within full-home. The designer can now go into a kitchen design or wardrobe mode and edit in focused mode– this reduces deviations and help designers focus while keeping the whole design at one place.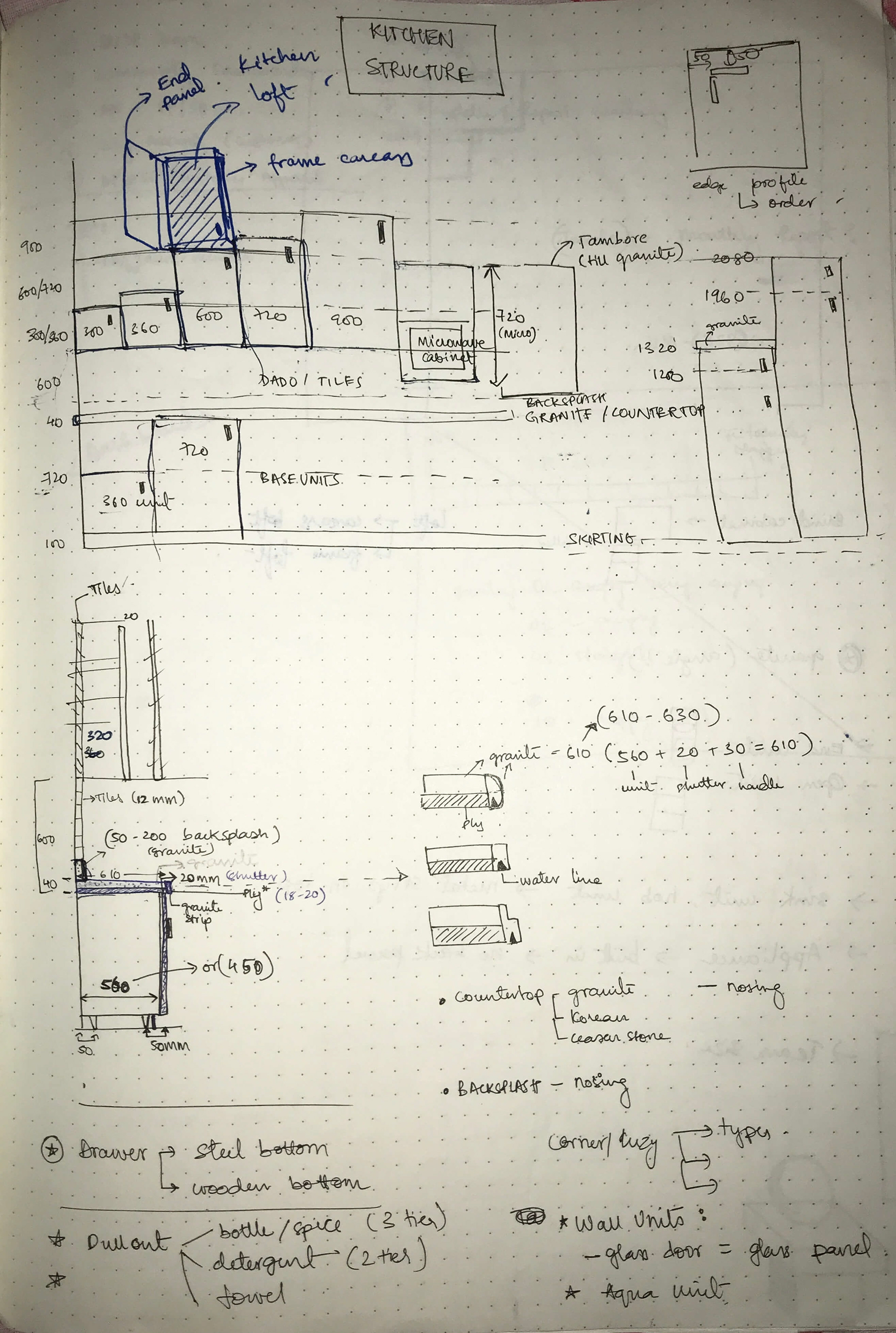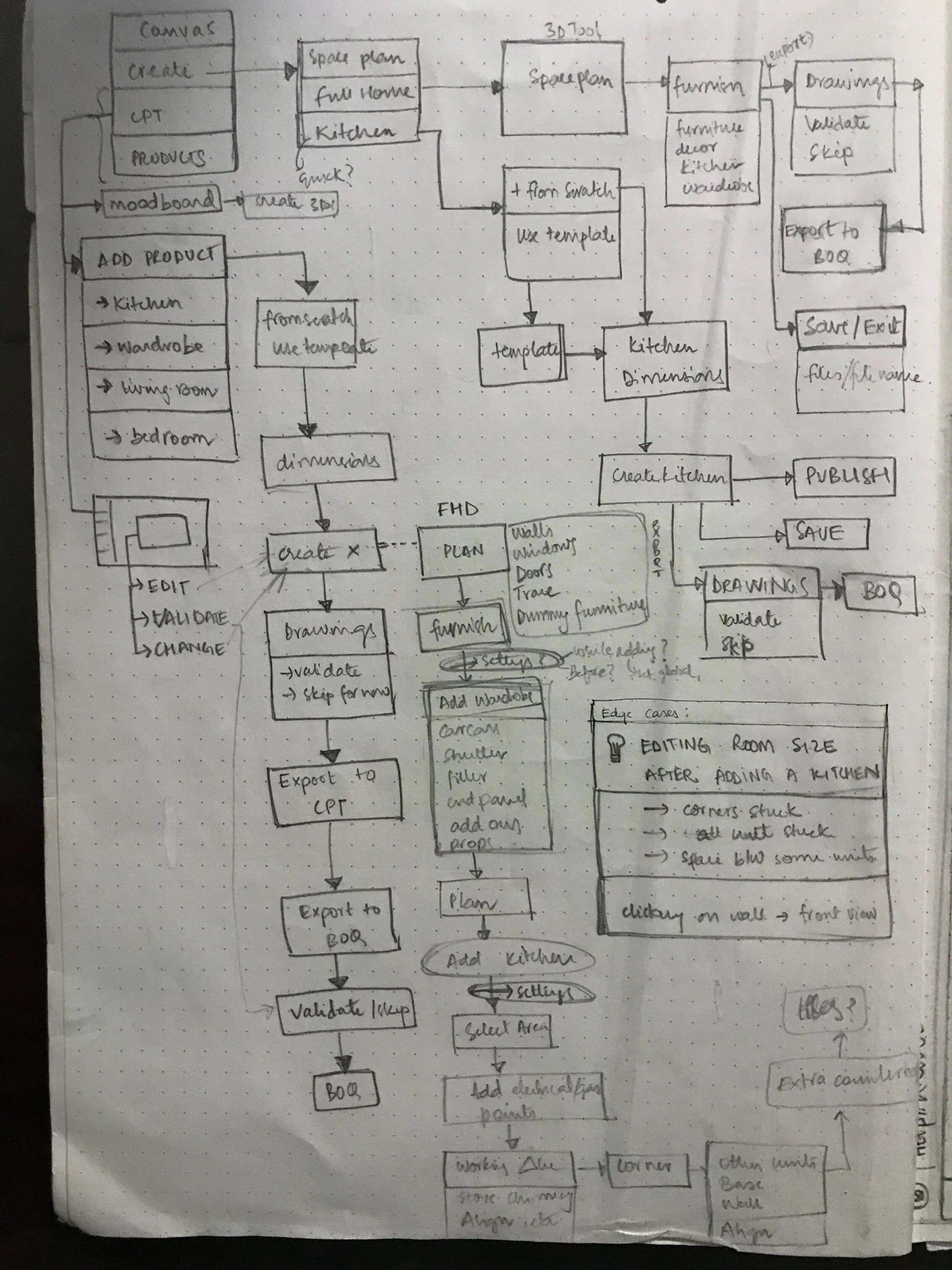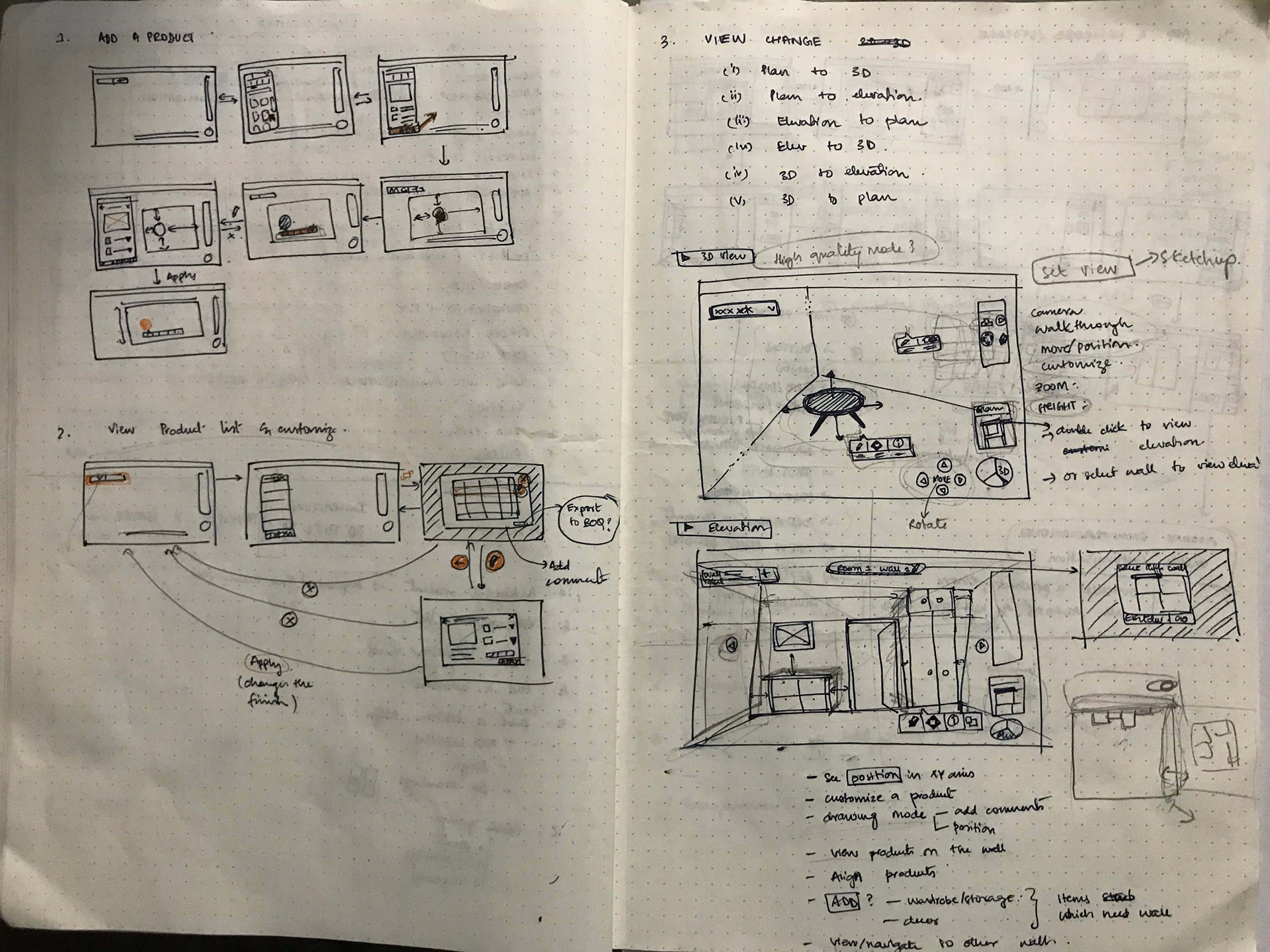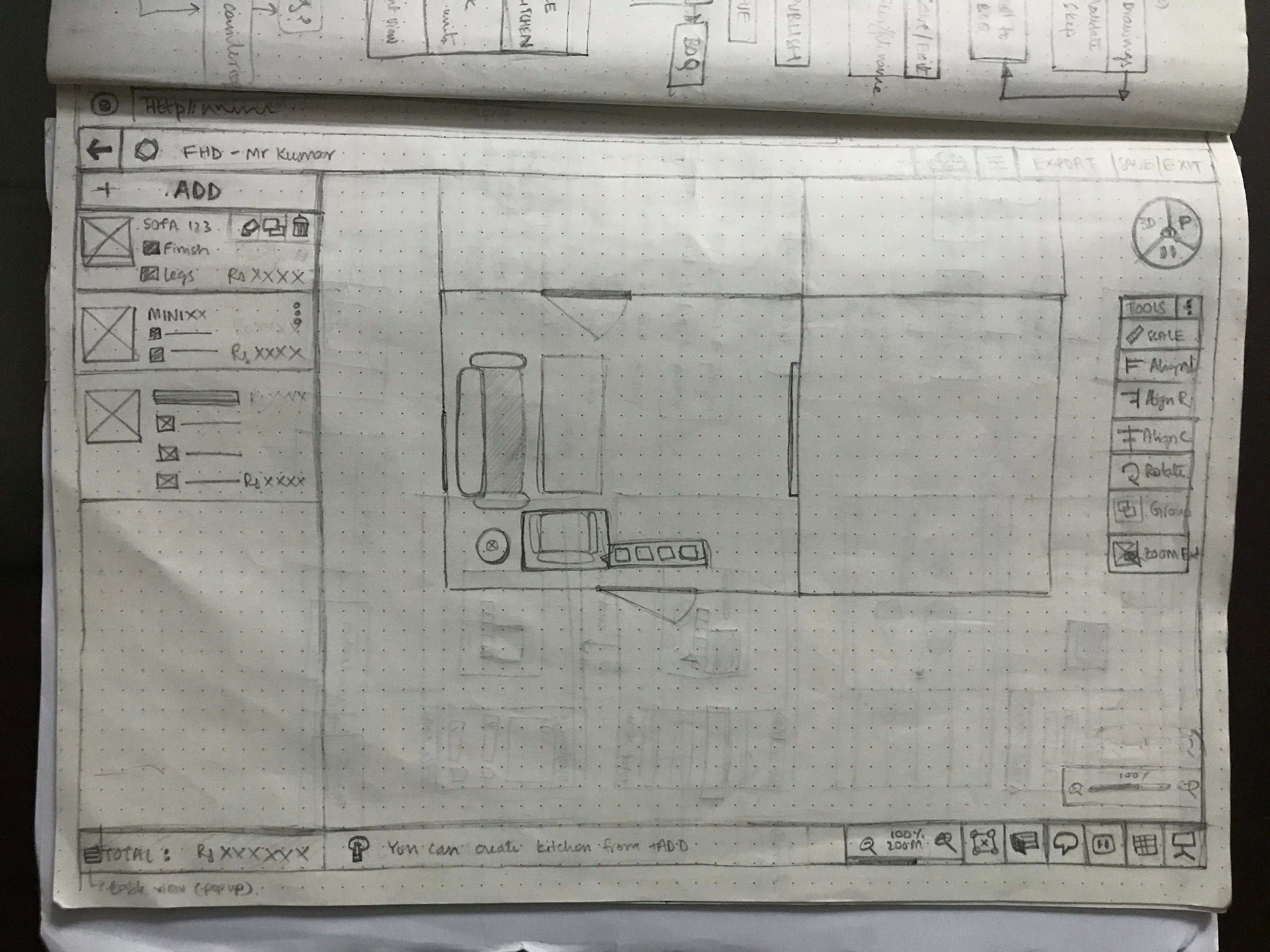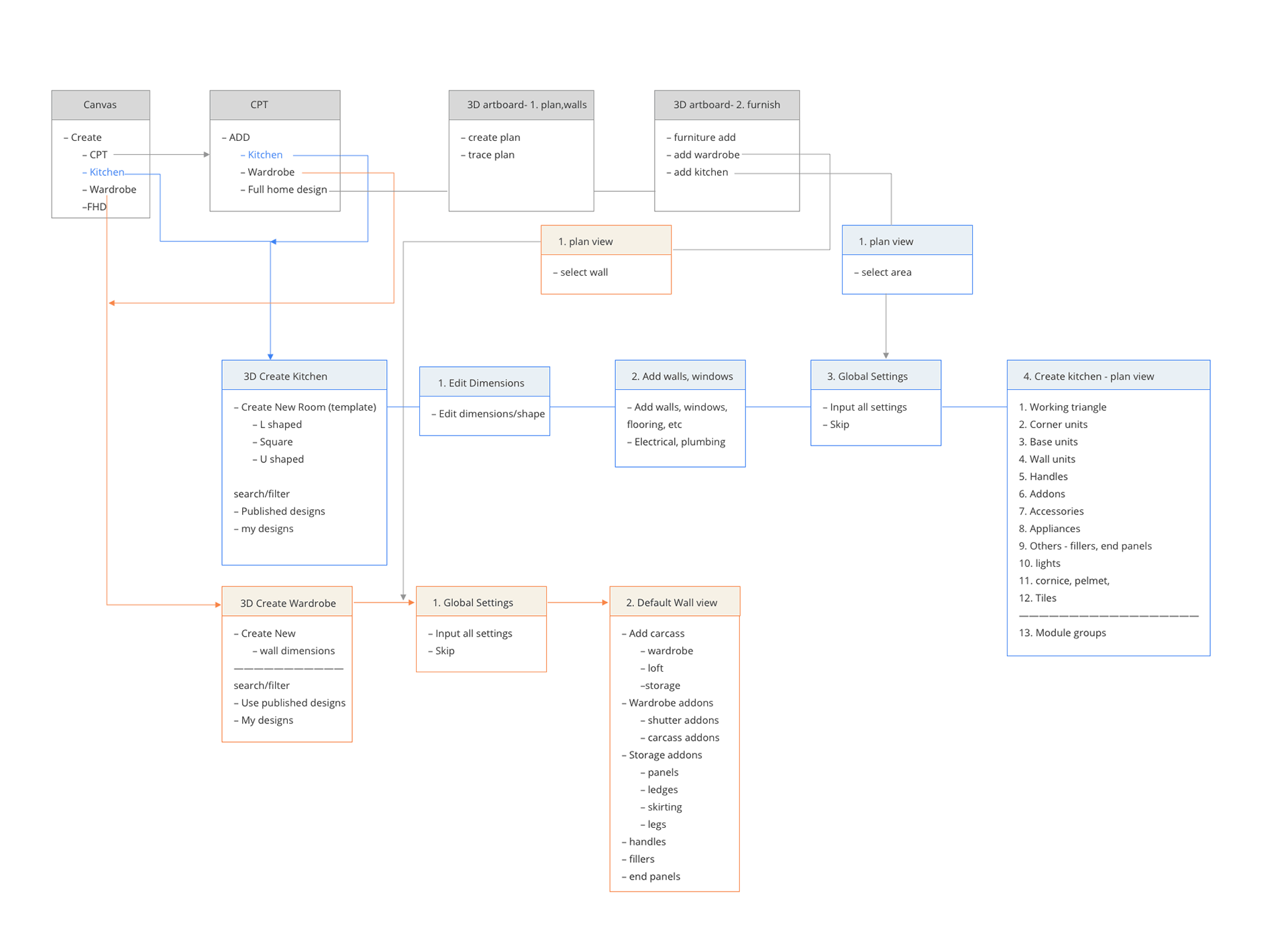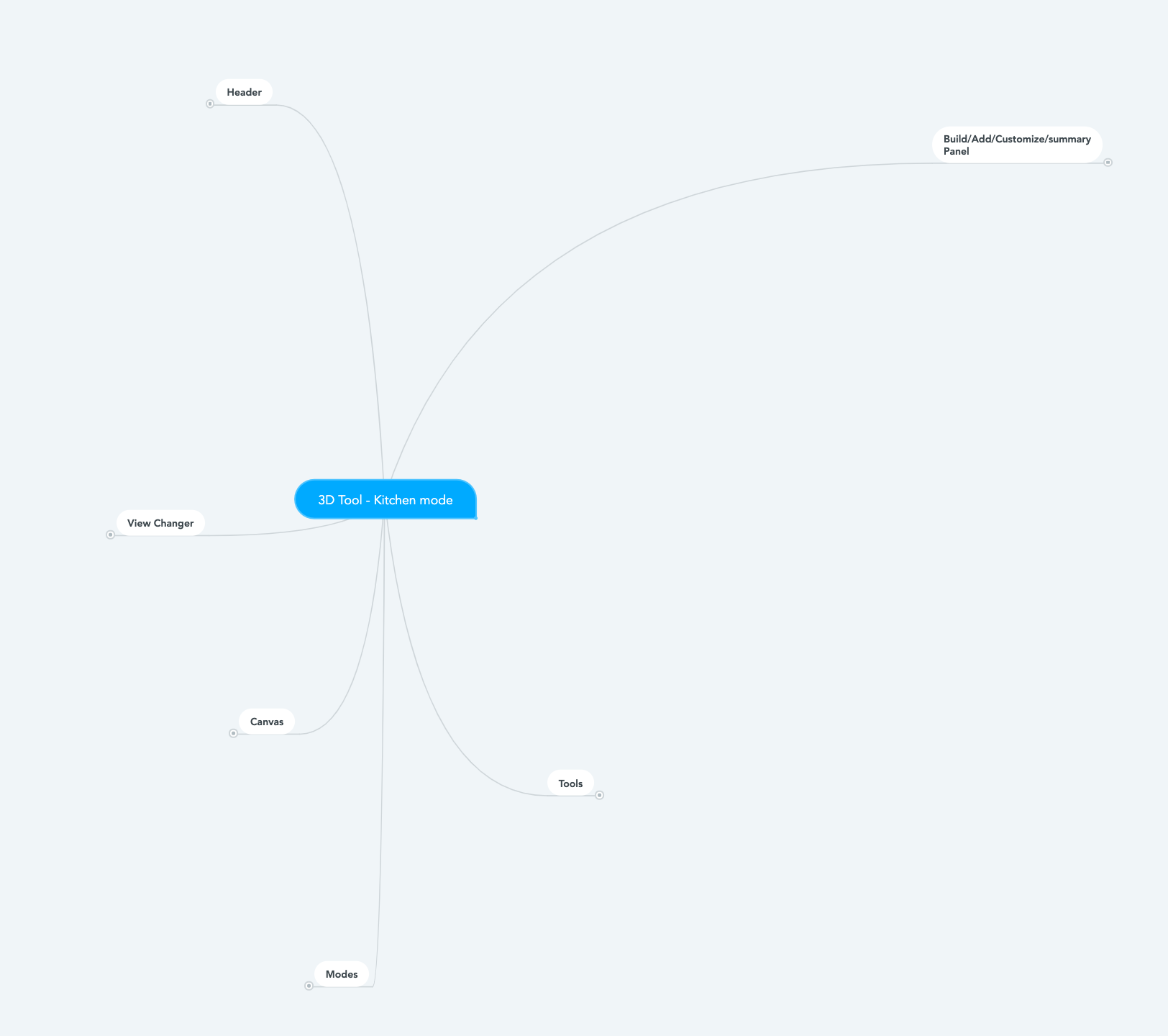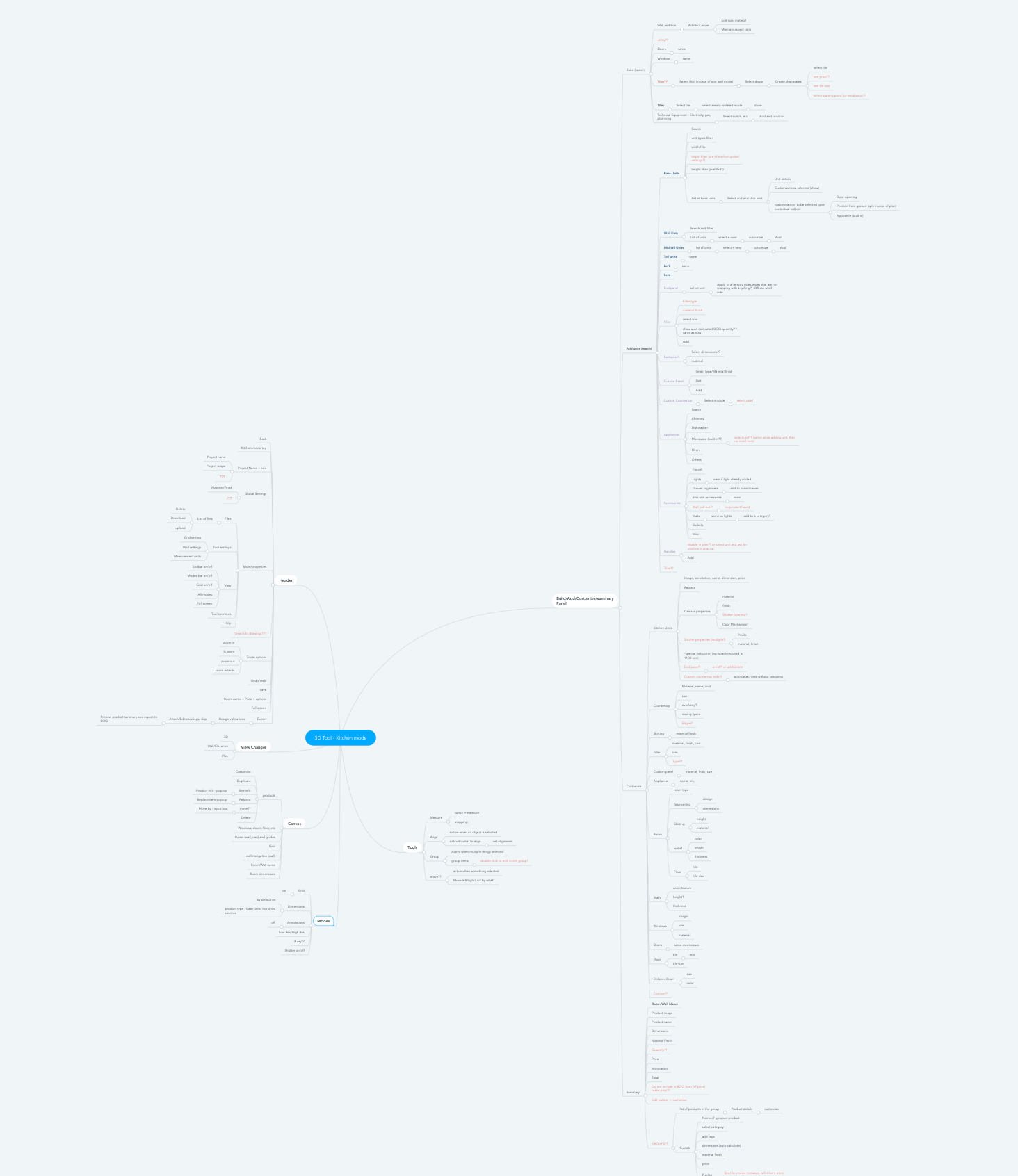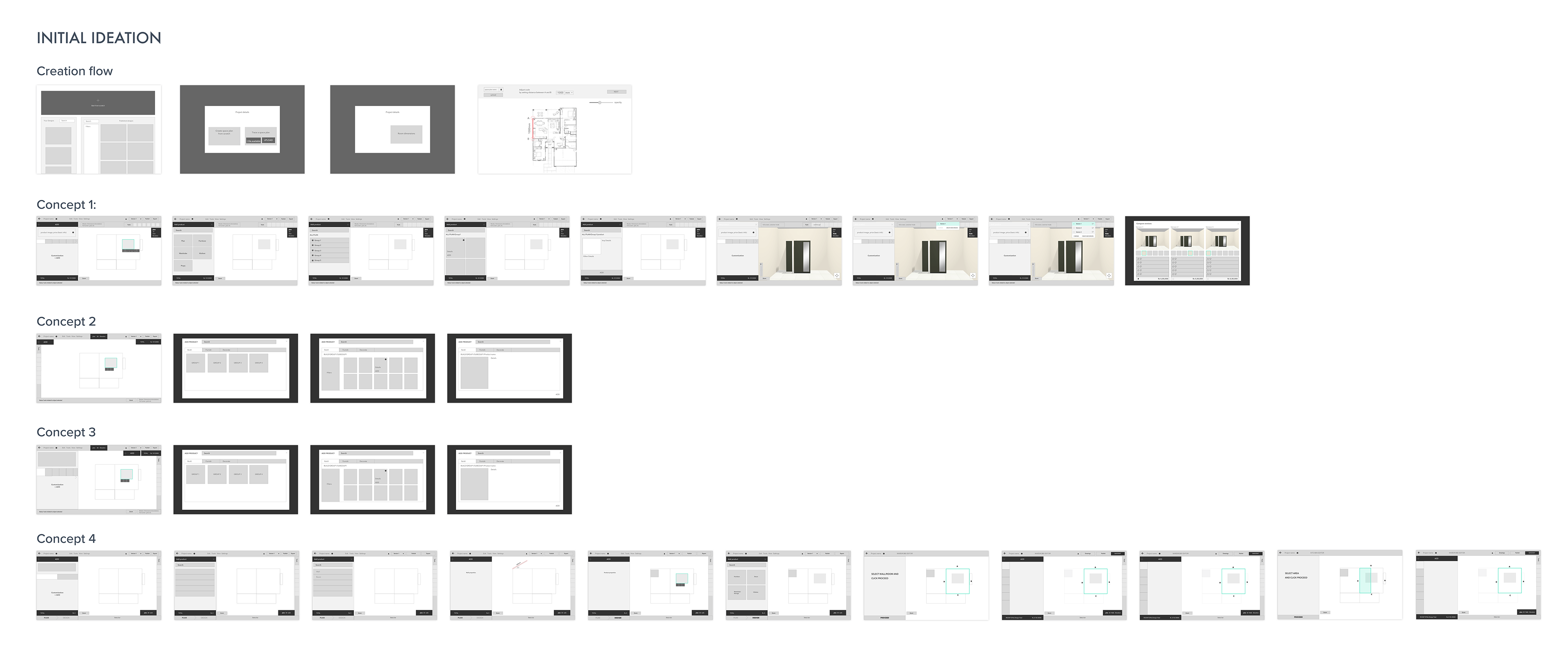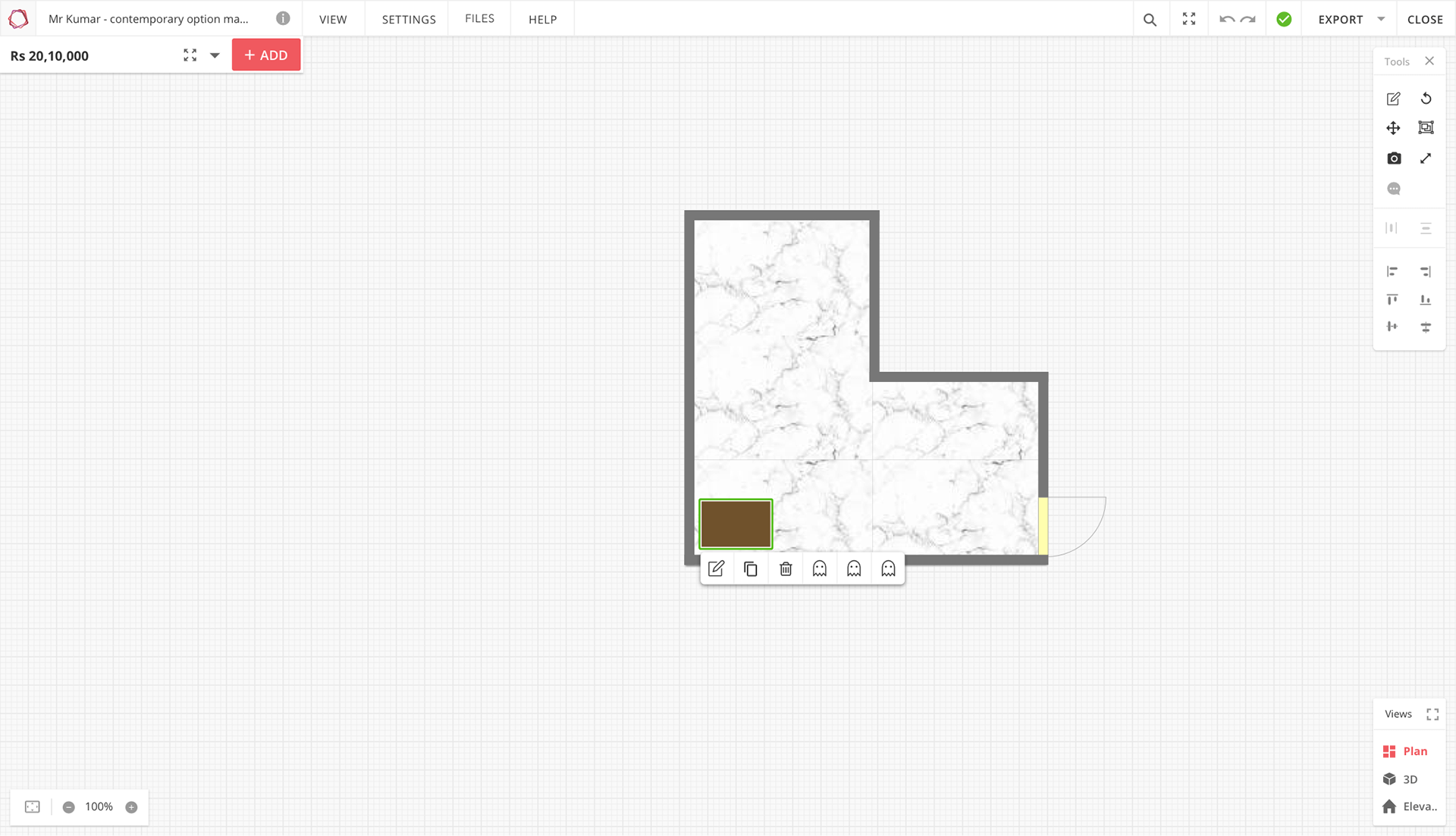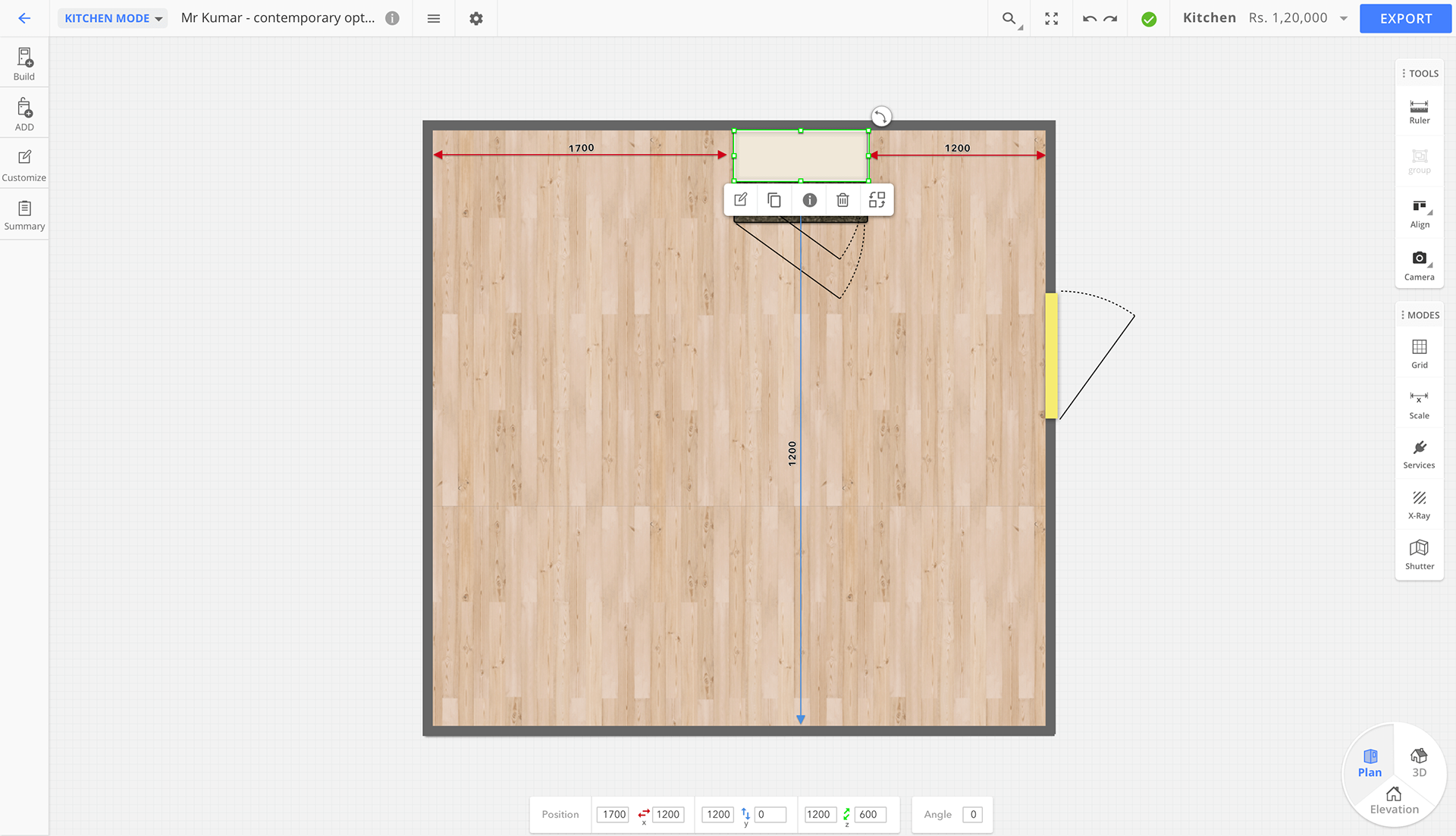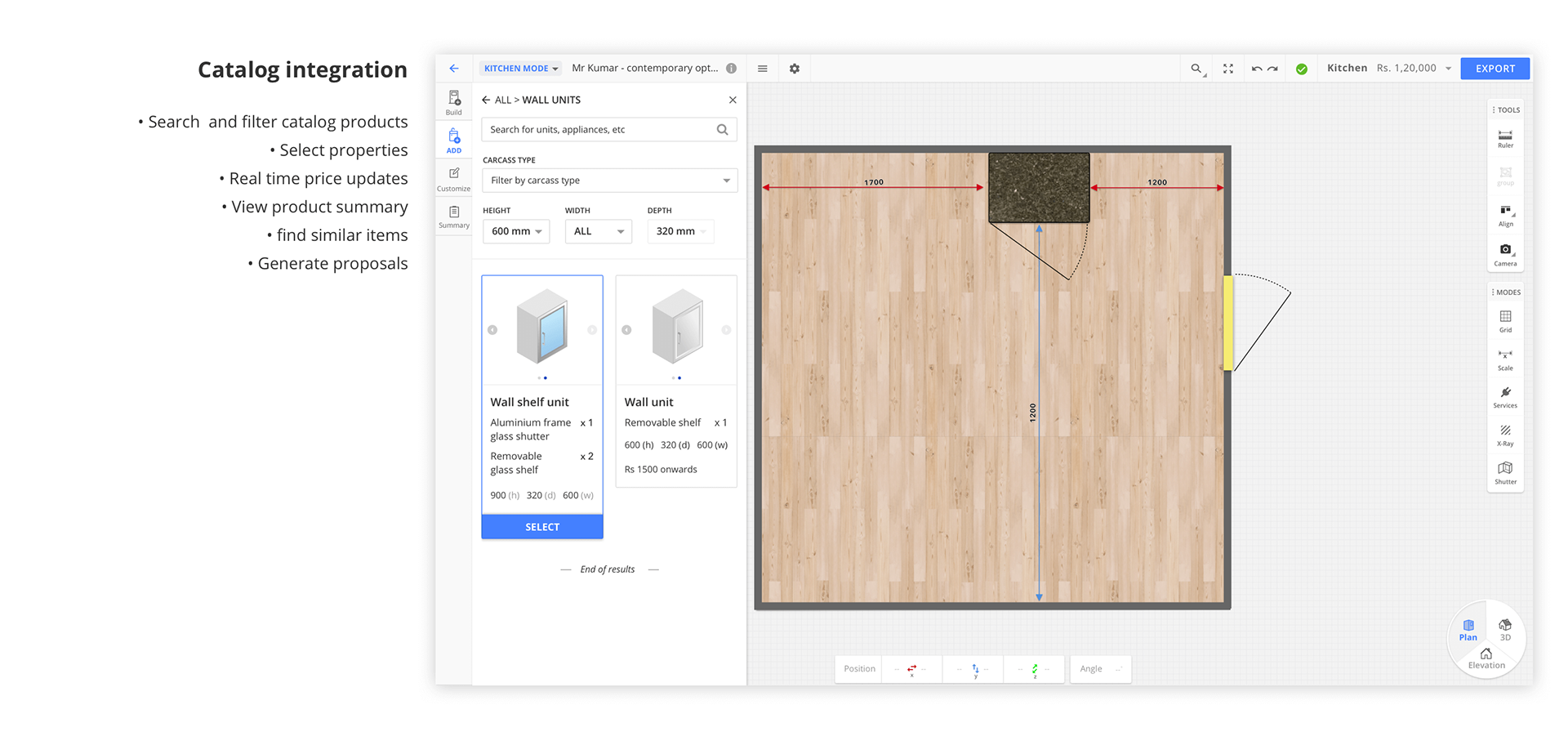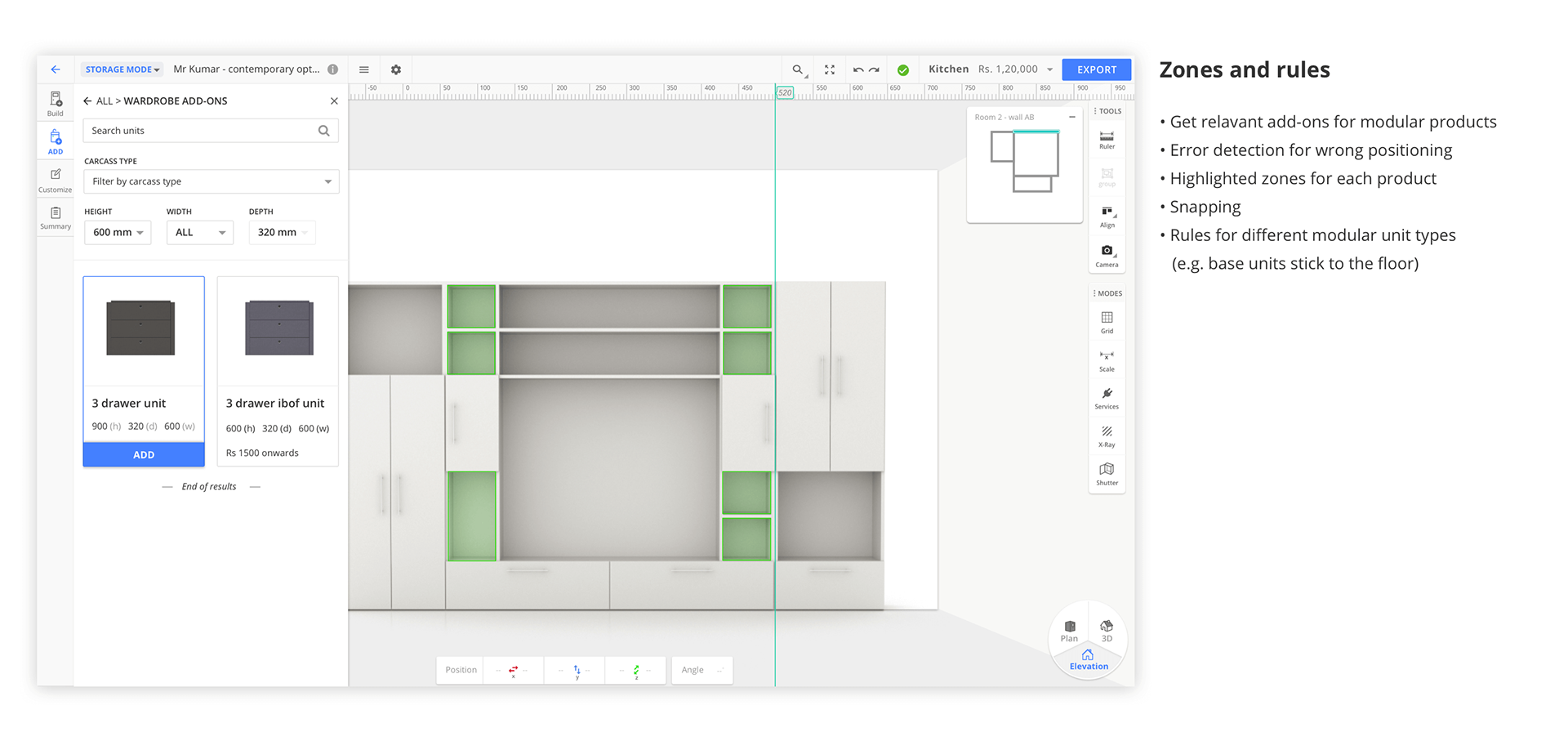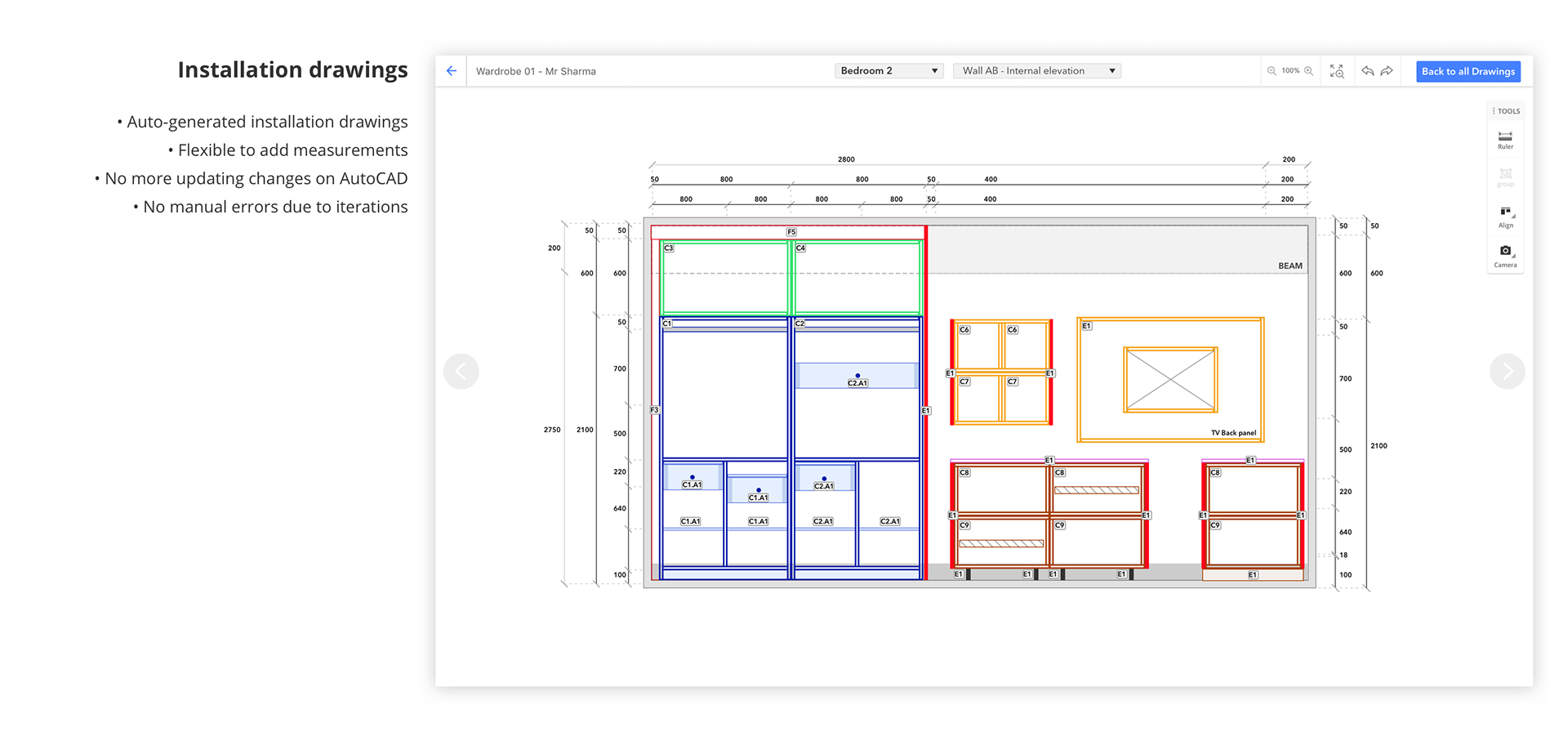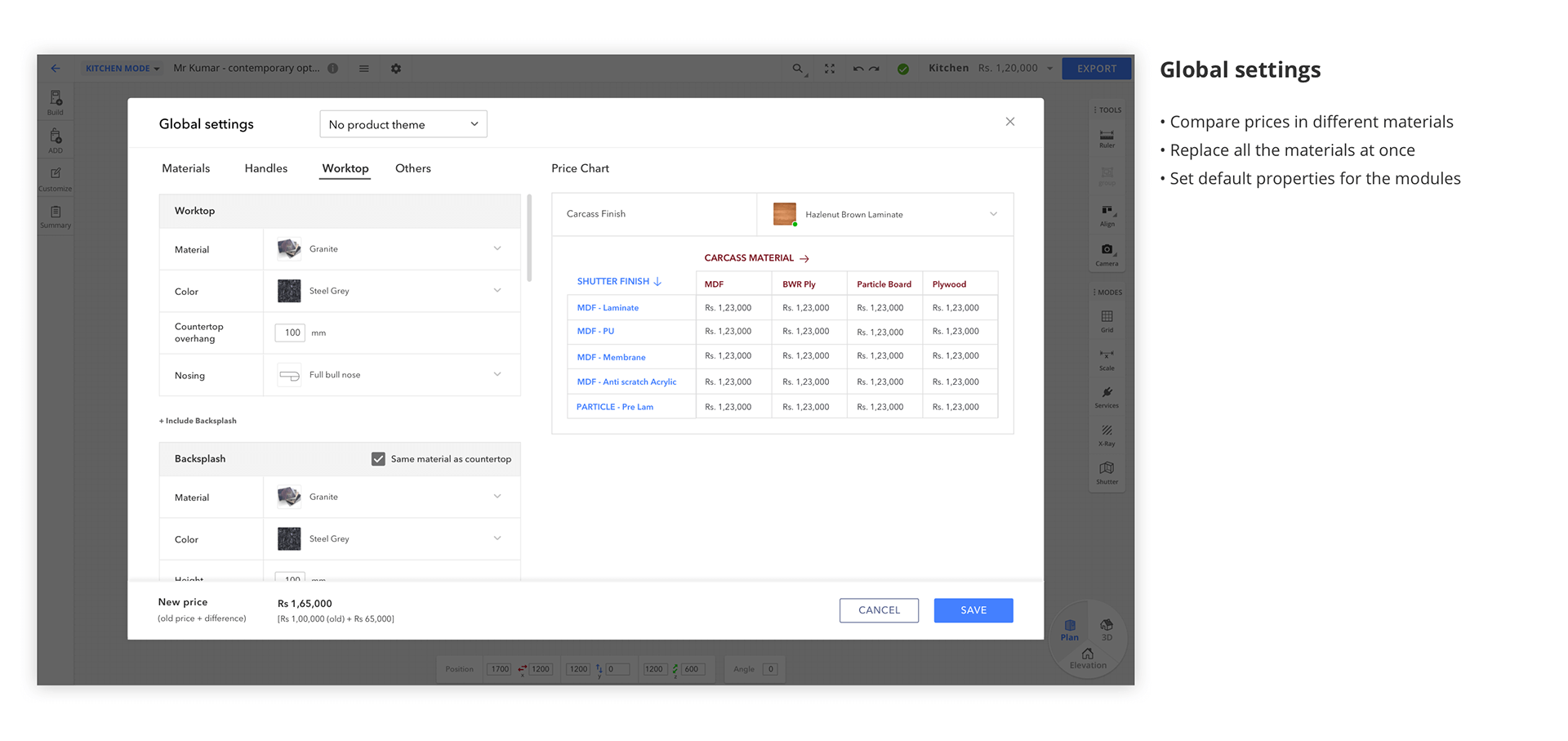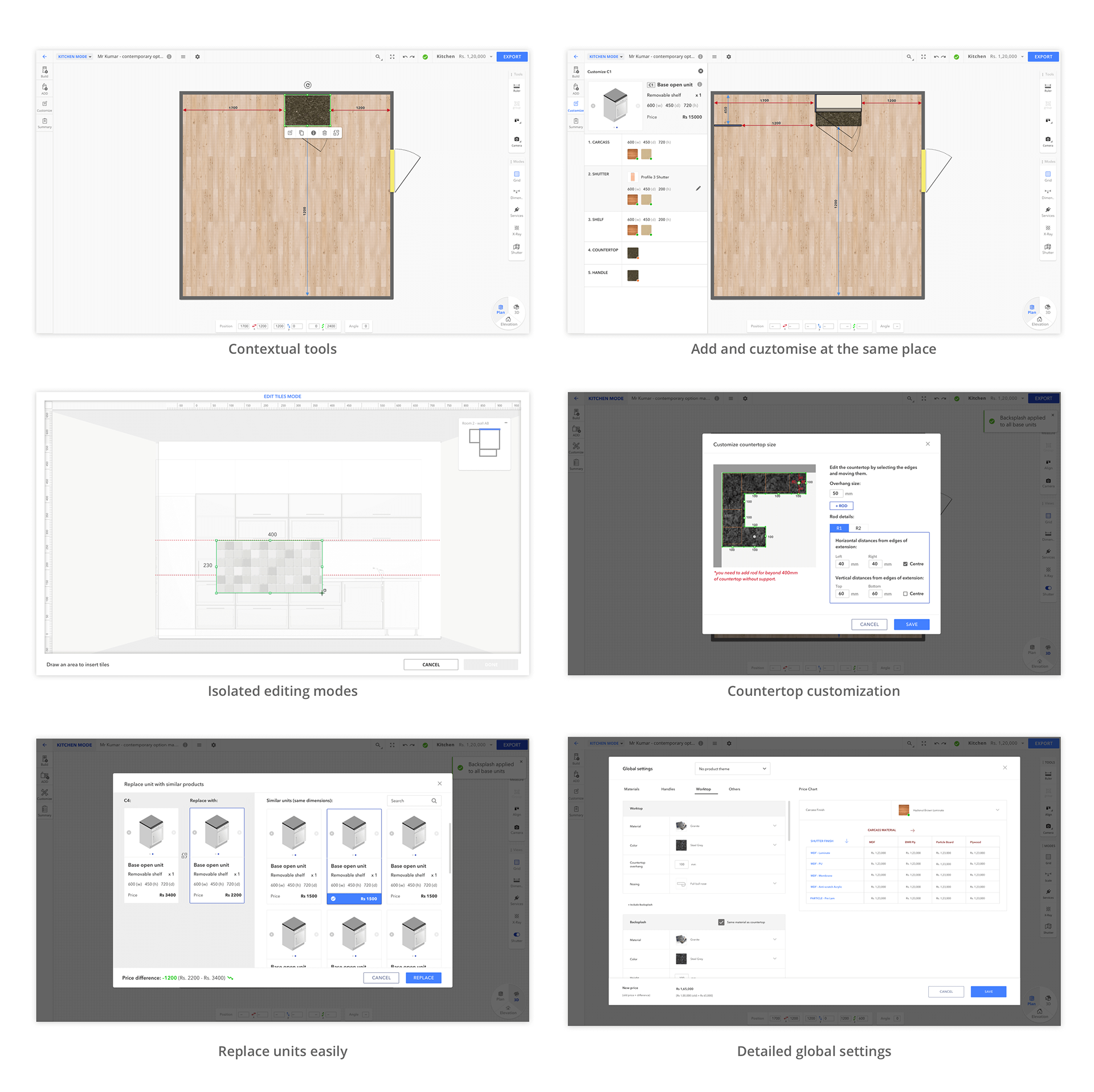 The two years at Livspace was an amazing experience. I moved from a design team of 13 (at TinyOwl) to a team of 4, leading different projects while mentoring a new designer. I learned a lot during the entire experience and it gives me great joy to see its impact on people's lives. The tool's first version was launched in December 2017, since then It has been enhancing the lives of 3000+ interior designers, making them more efficient and productive in their work. 
Some of the key takeaways from the project: 
• Implementing new behaviors can be difficult - Bring familiar features like shortcuts, icons from conventional tools helped in solving this problem. 
• Familiarity was a key factor to increase adoption rates and smooth transition to the too. Bringing some elements from the traditional tools was vital. 
• Communicating and collaborating well with engineers throughout the design process is essential in understanding feasibility and at the same time is helpful in developing empathy for users among the engineers. This collaboration fostered a creative environment for the entire team to move forward and solve problems.