90% of the Livspace's interior design projects have Kitchen design, generating 50% of the revenue. But only an expert team of 50 interior designers could handle Kitchen designs due to the complexity of the process. This team uses on average 3 different design softwares (AutoCAD, KD Max, SketchUP or Autodesk Revit) to create the assets required for sales, manufacturing and installation. 
What if we create a single one source of truth design tool which is also easy to use? Instead of overworking the 50 kitchen-design specialists, work can be distributed to all 3500+ interior design partners reducing the stakeholders, errors and making the process faster.
Goals:
Reduction of dependency on kitchen design team, increase the number of designs pitches, reduce the time to create kitchen designs, replace the conventional softwares (AutoCAD, SketchUP)
Role: 
Sole UX Designer (Full-Time), End-to-end design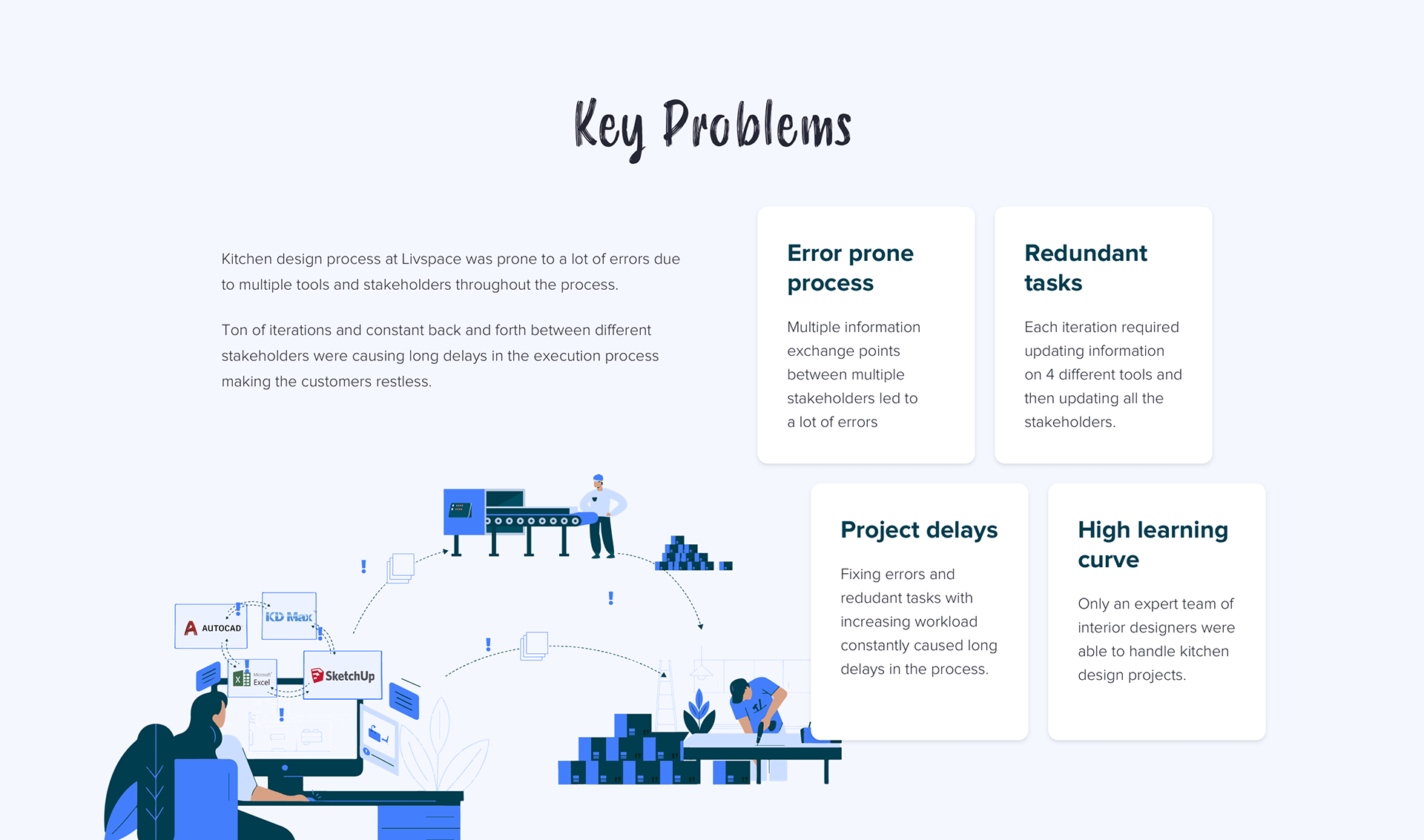 How might we make the Livspace's interior designers' 
kitchen design process easier and more efficient? 
A single source and design tool integrated with the project management platform 
reducing redundant work and errors due to information loss.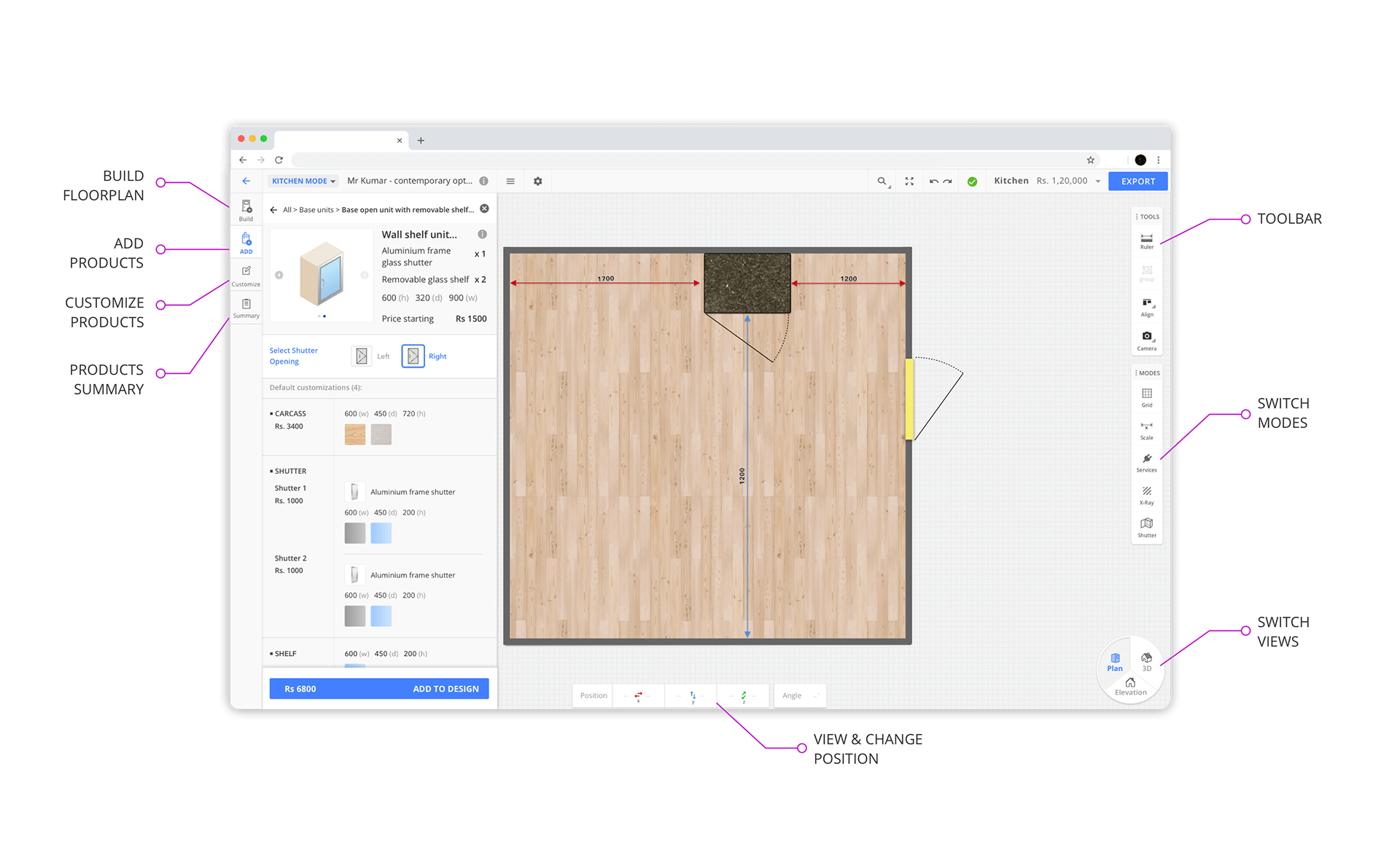 Understanding the user needs, business and stakeholders
To better understand the kitchen design process I interviewed 6 interior designers (3 from kitchen design team, 3 from full home team). I conducted field observations by visiting client meetings and manufacturing units. I observed and took notes from the monthly kitchen design orientation meeting. Apart from this I looked into my previous research on different roles involved in the interior design project (general managers, order management executives, category managers, sales and marketing executives) and understand how the entire interior design system works and how kitchen design fits into it. I also conducted competitive analysis on products directly competing and indirectly related to kitchen design or interior design including the products and design flows which interior designers currently use. I identified two main user personas (expert and amateur), mapped user journeys for interior designers to understand the process (how the communication and information flow works).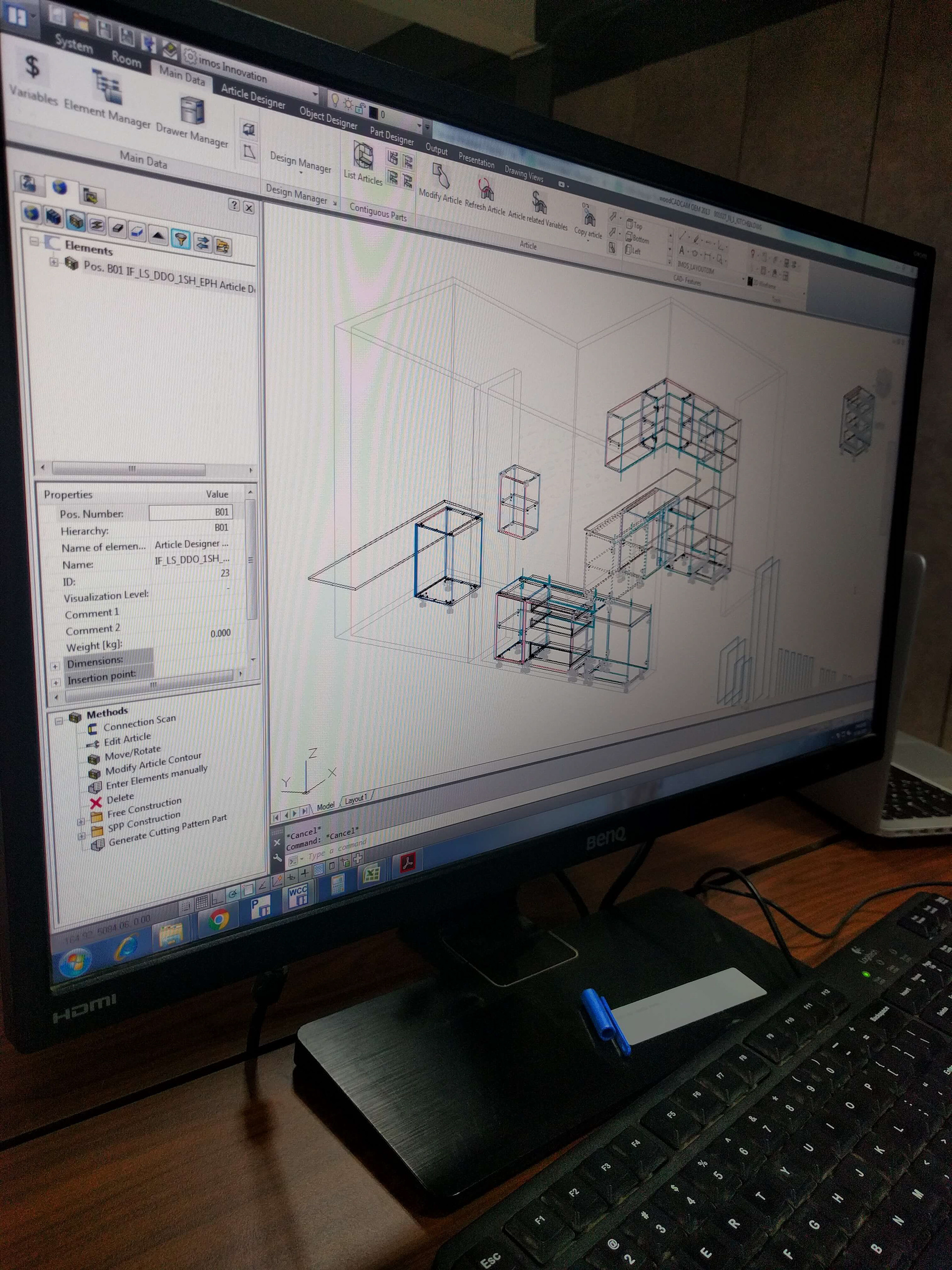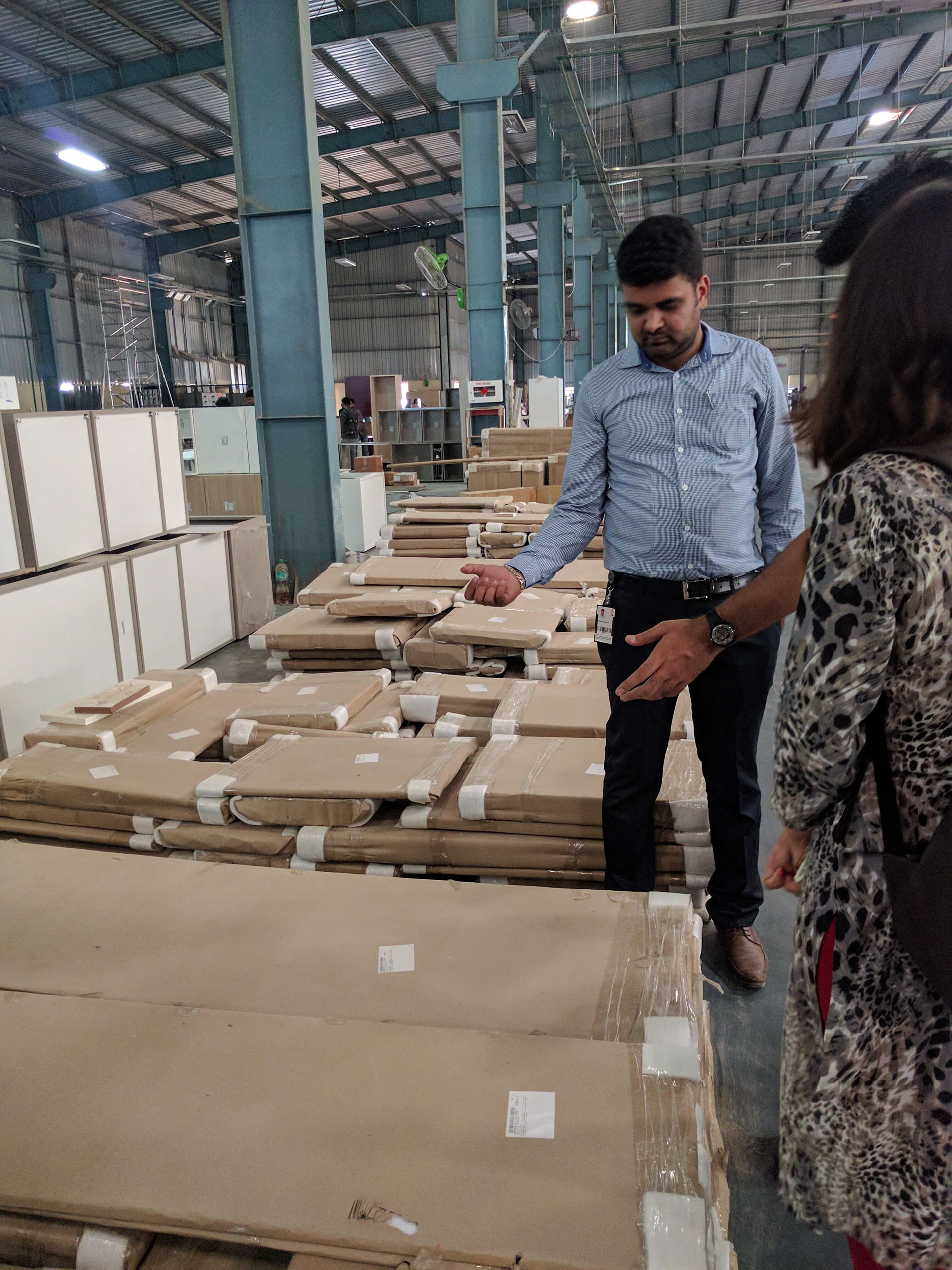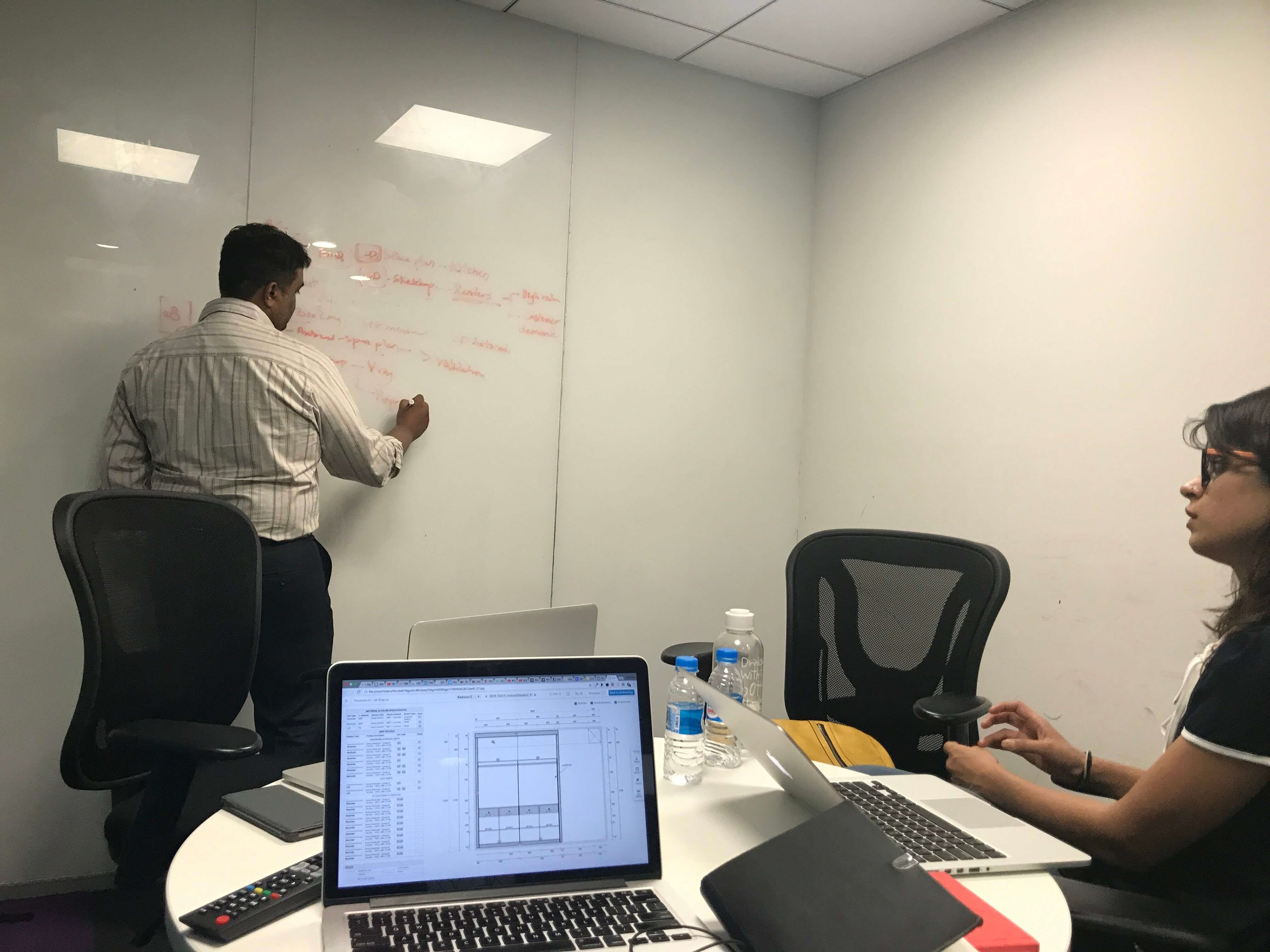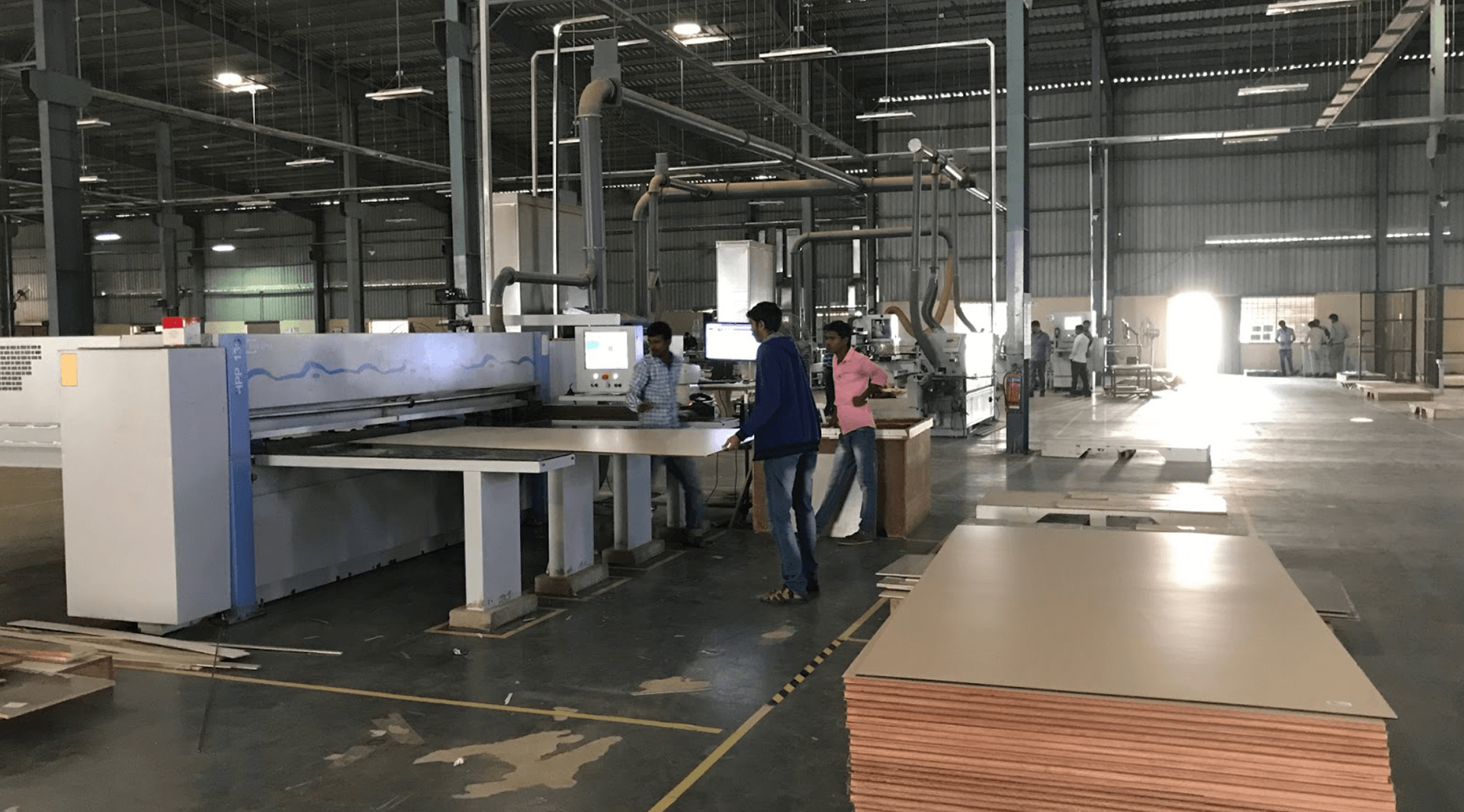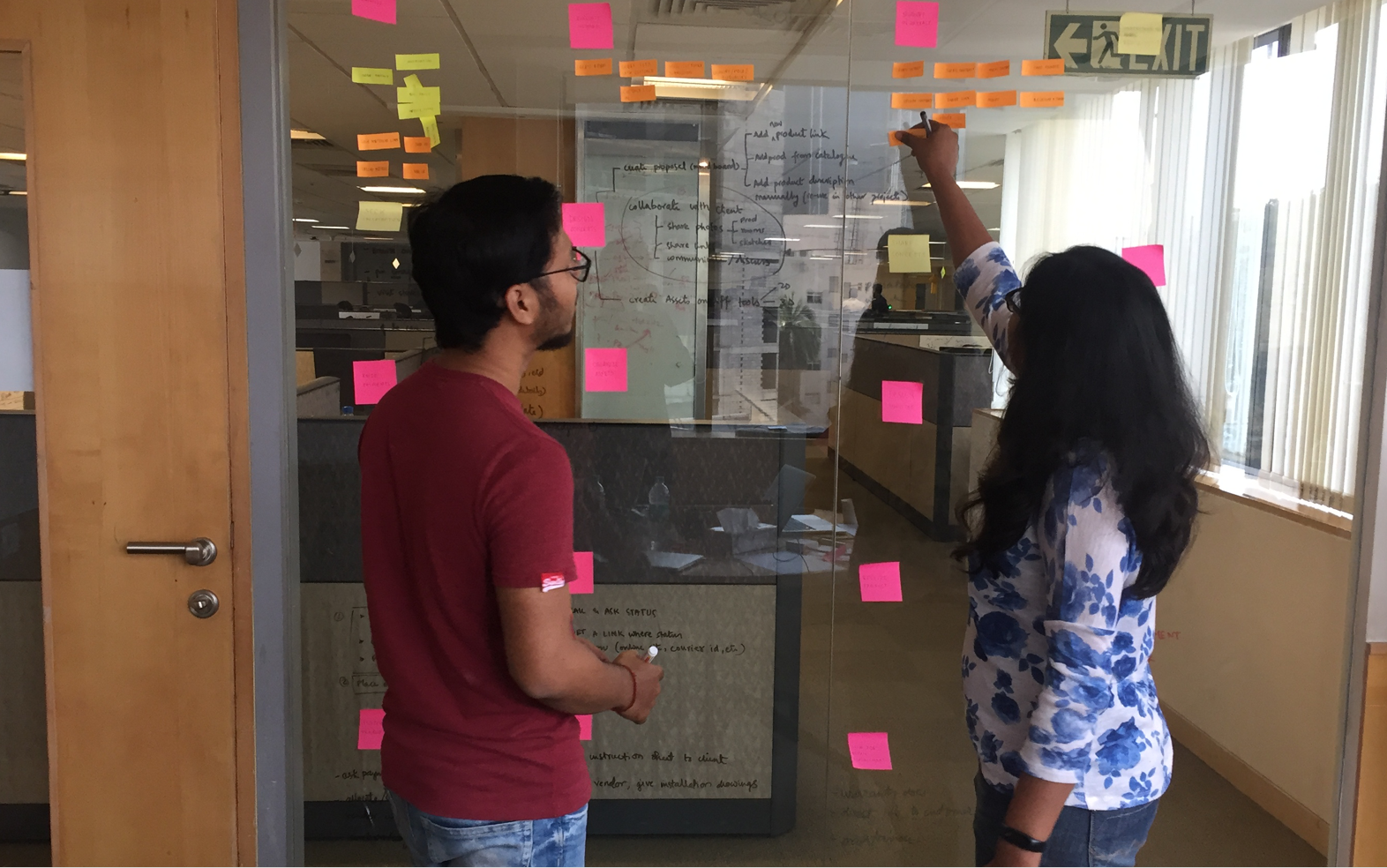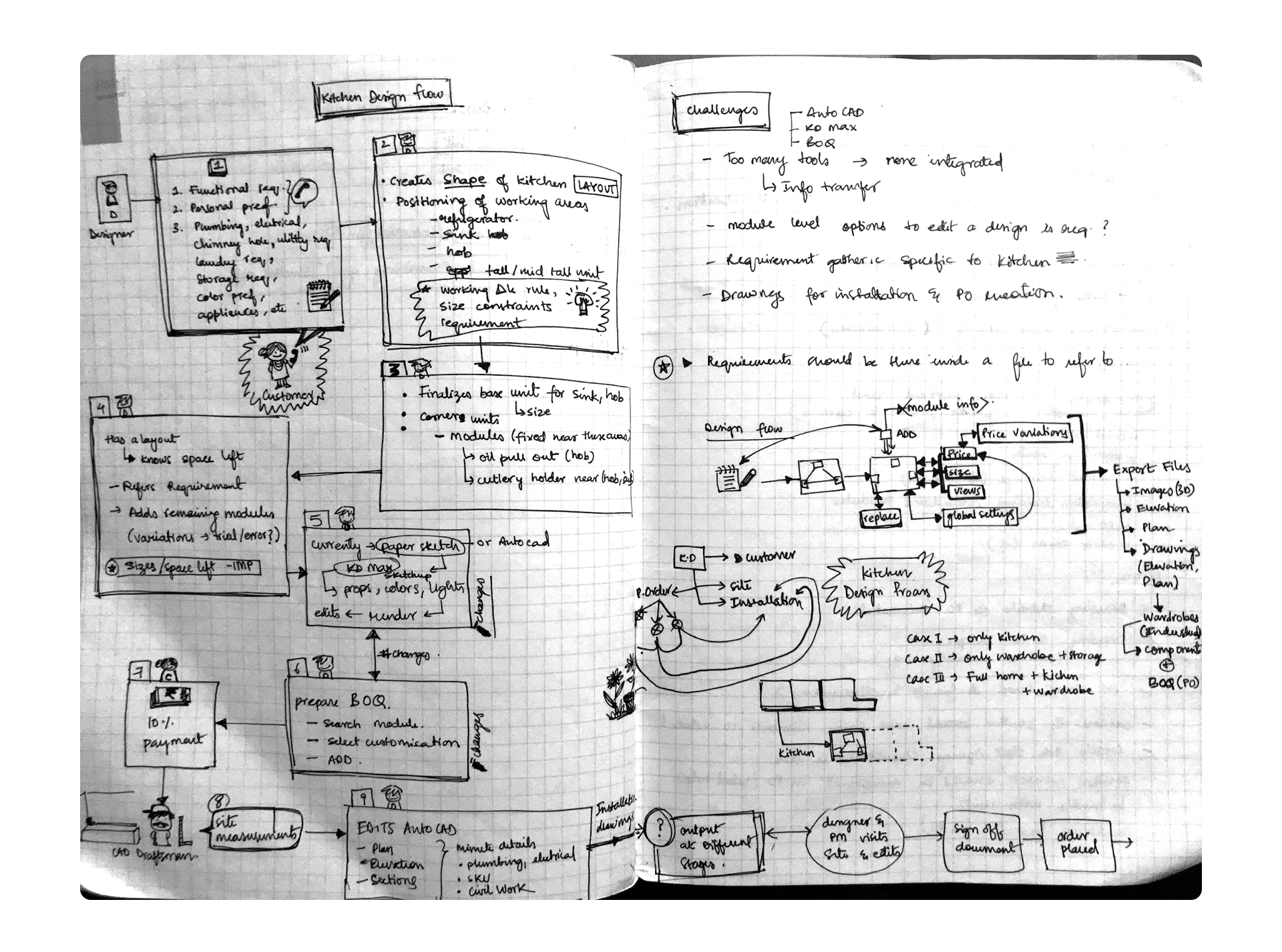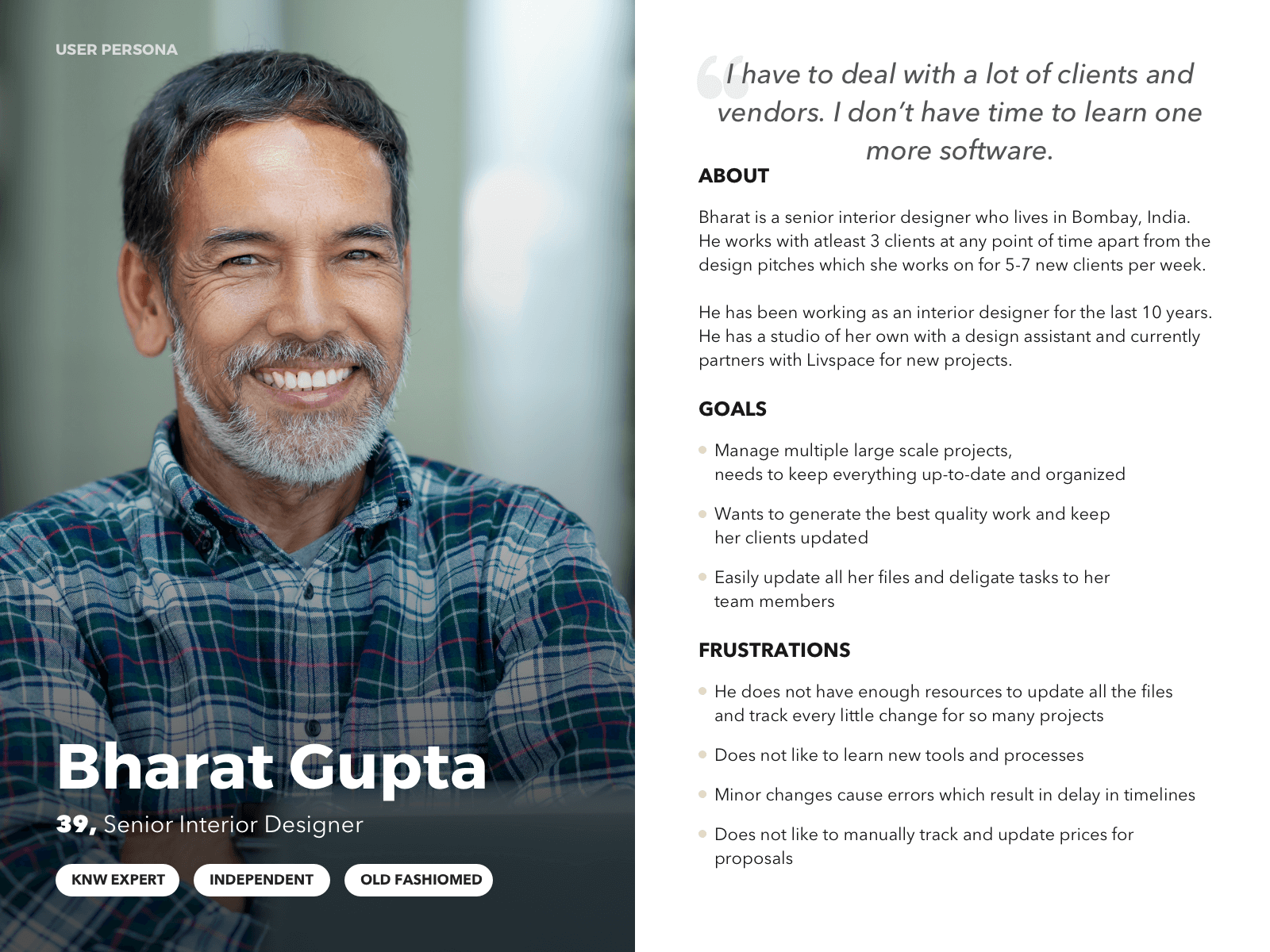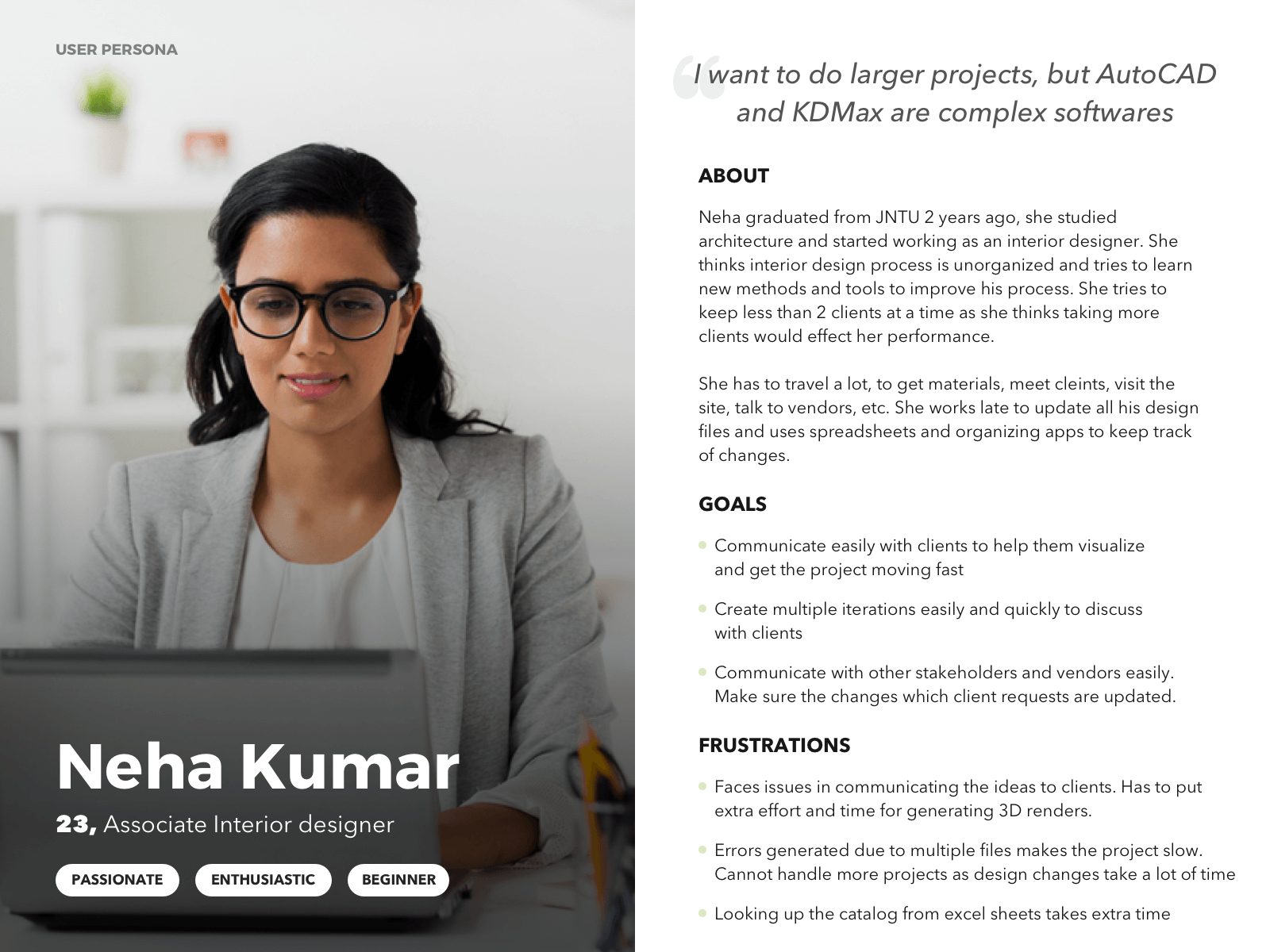 The research helped us understand the task-flows and what features to consider and prioritize. I created design guidelines and new task-flows. Some of the key design guidelines I created were the following: 
1. Product should accommodate flexibility
2. Product should be intuitive for new users
3. Product should facilitate feature scalability
4. Product should have high feature discoverability. 
To increase speed, I designed modular units to be smart objects which can be exported and published individually. I added features like global settings and replace unit for making the process even faster. I separated kitchen design and storage design from home design by creating focused kitchen/storage design modes to make the interior design process more focused while having the whole design in one file, further reducing the errors. Users can export different assets (Installation drawings, BOQ, 3D renders) directly from this tool instead of recreating everything on other tools.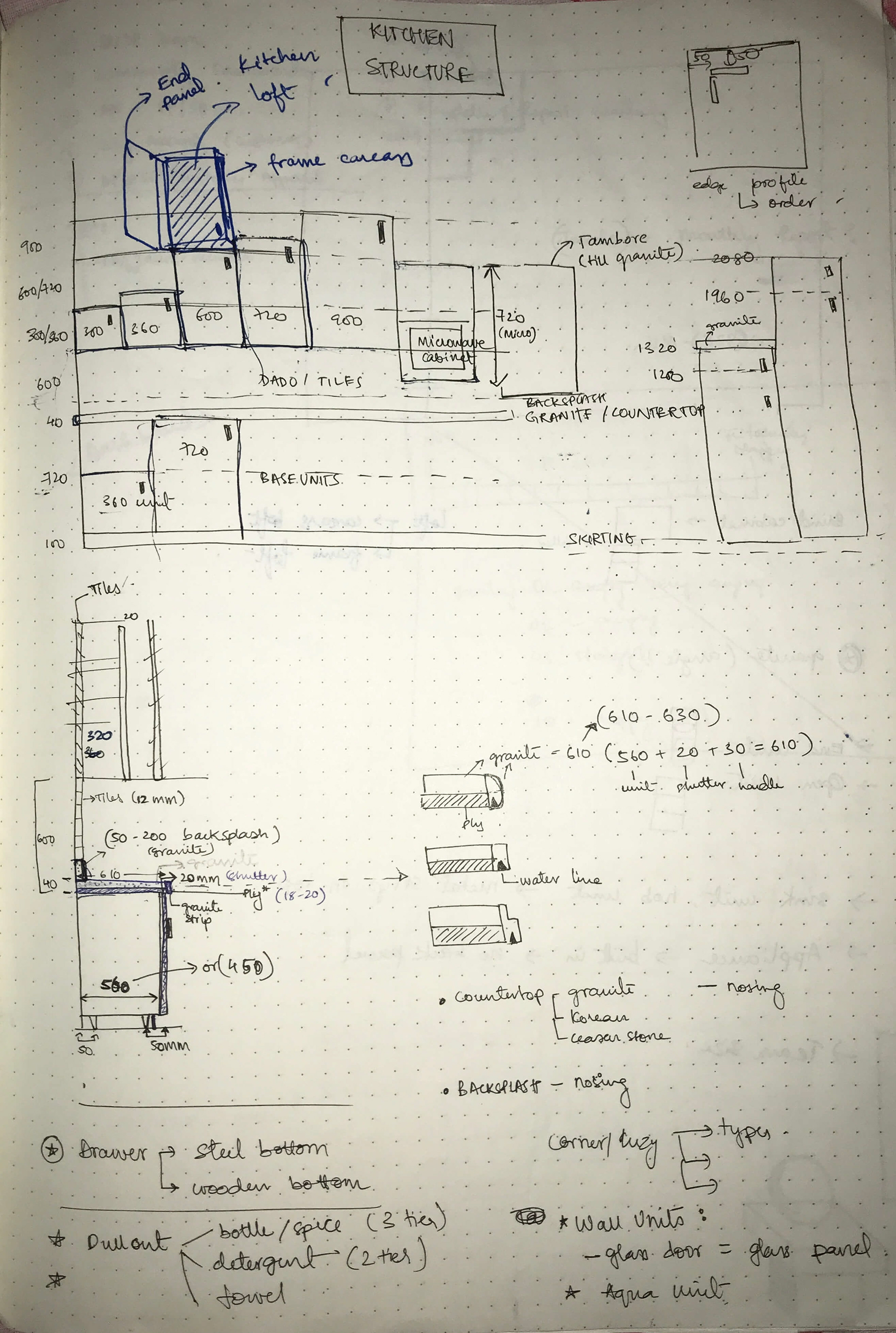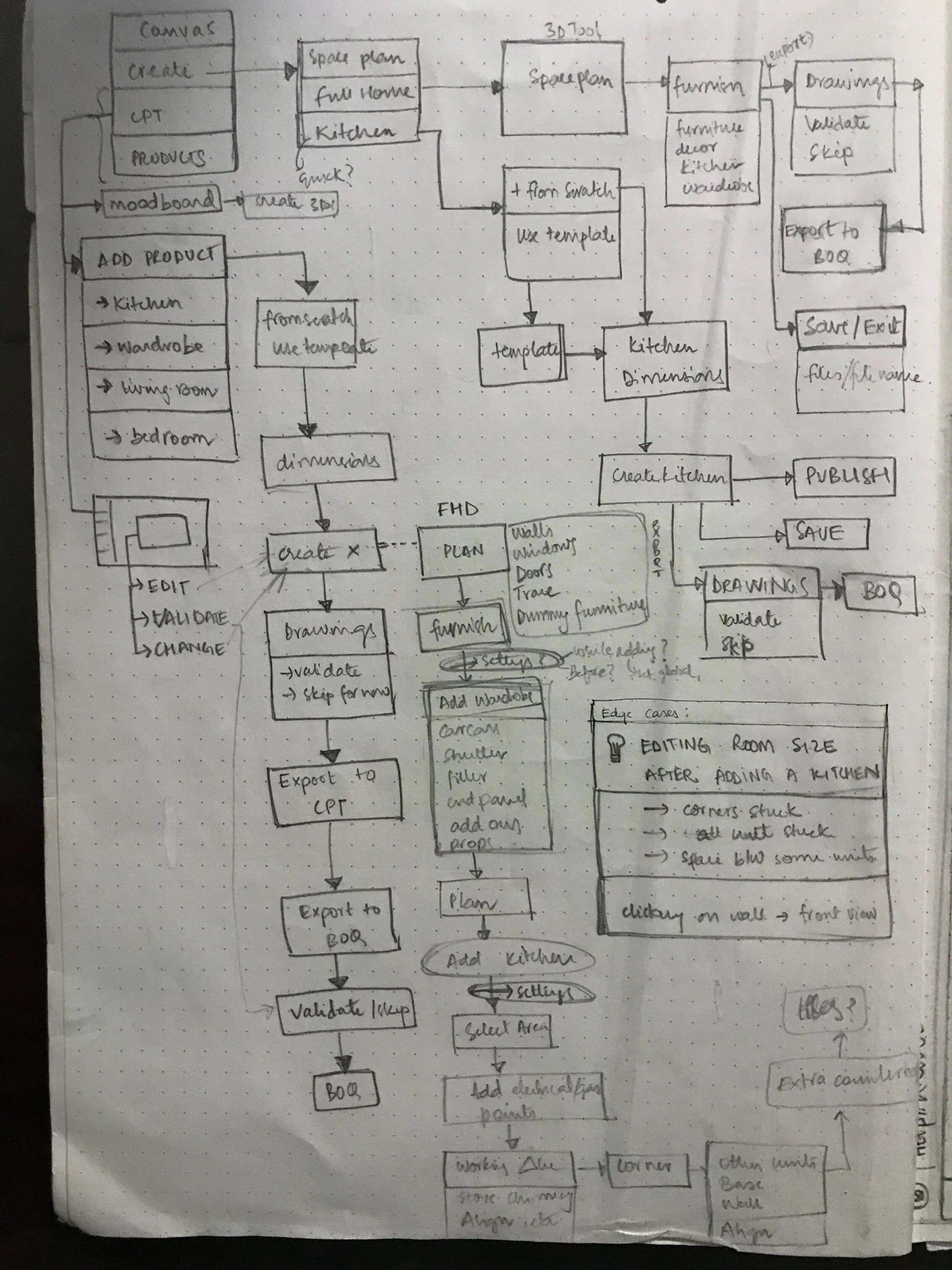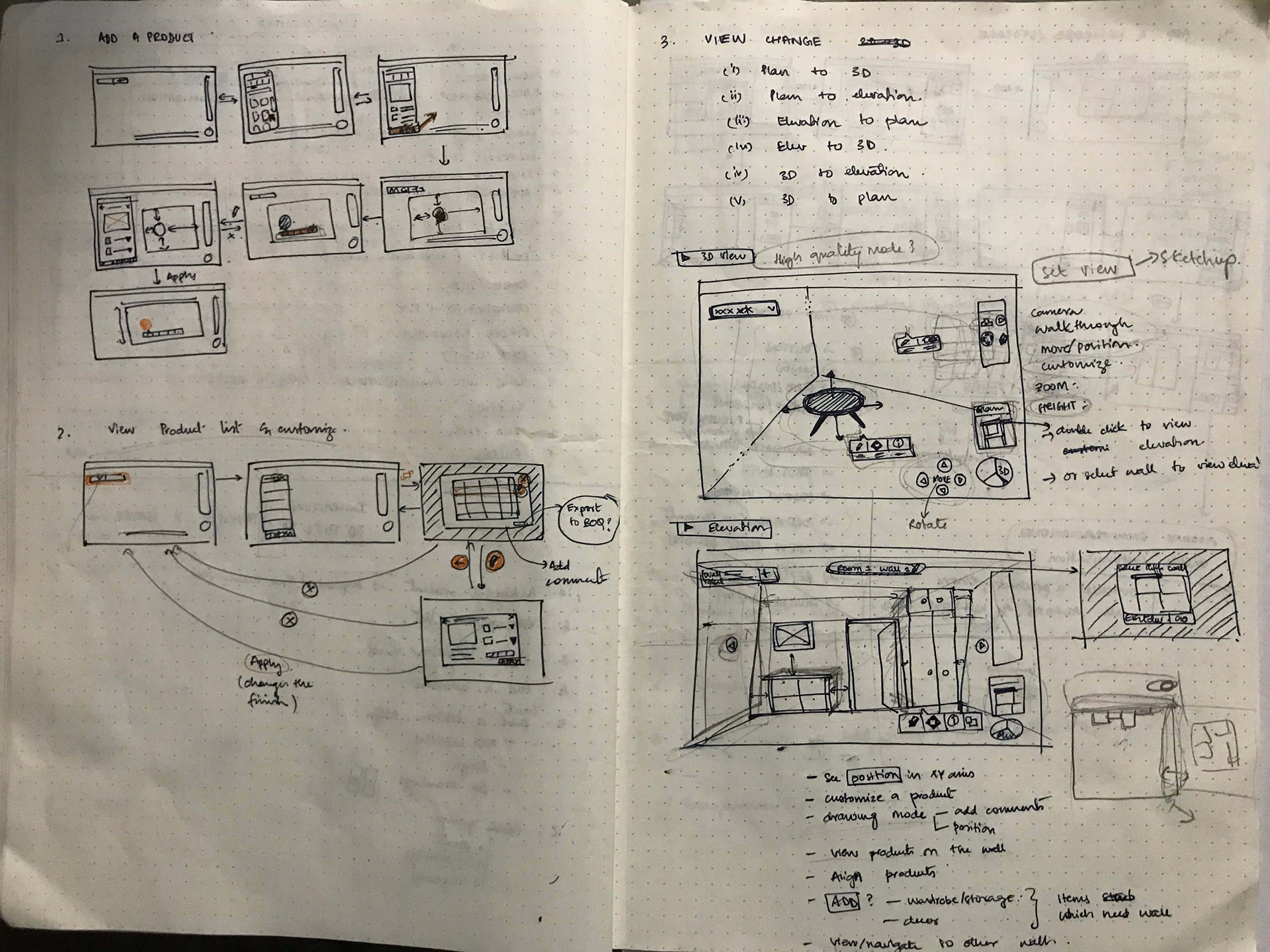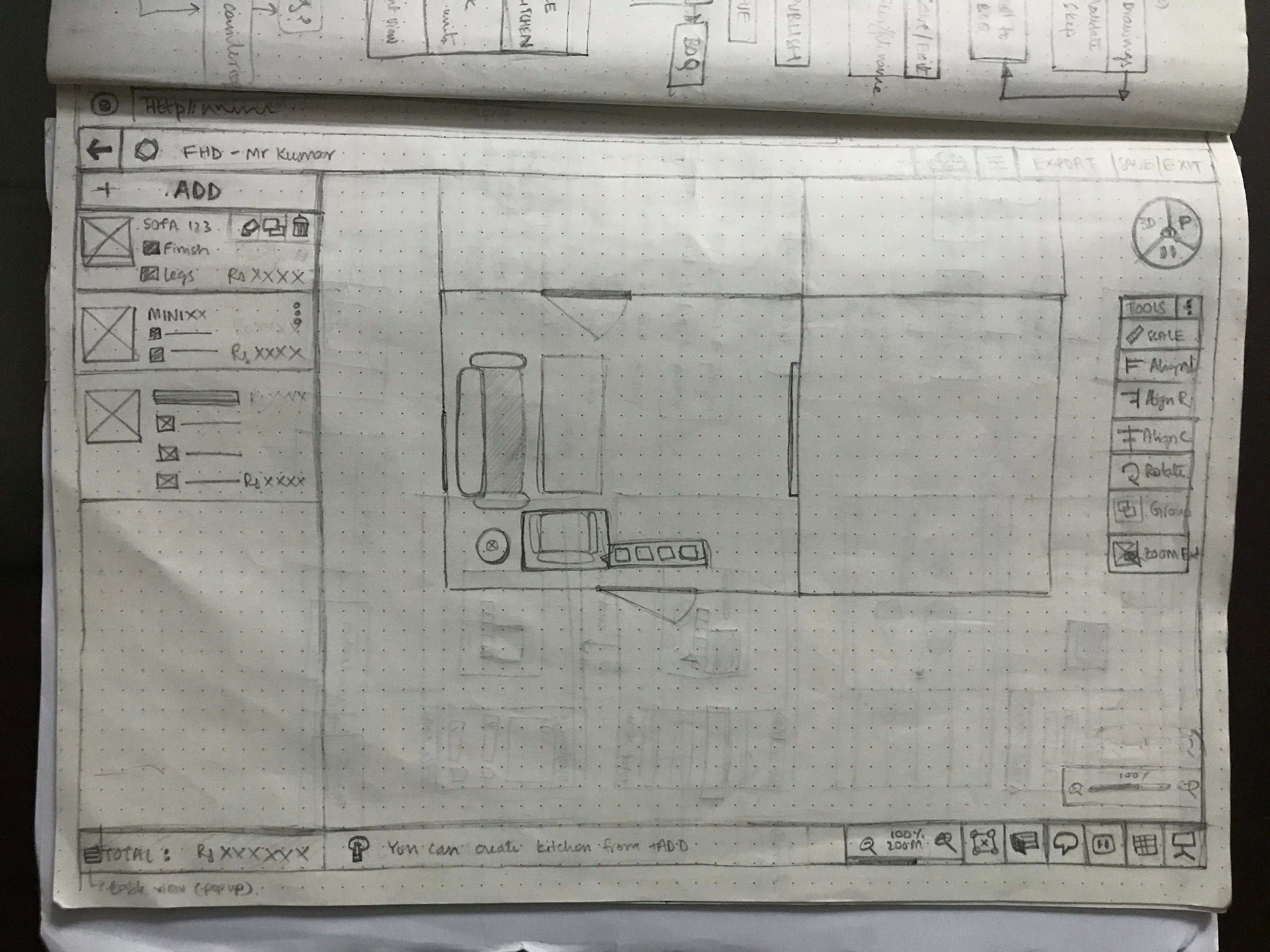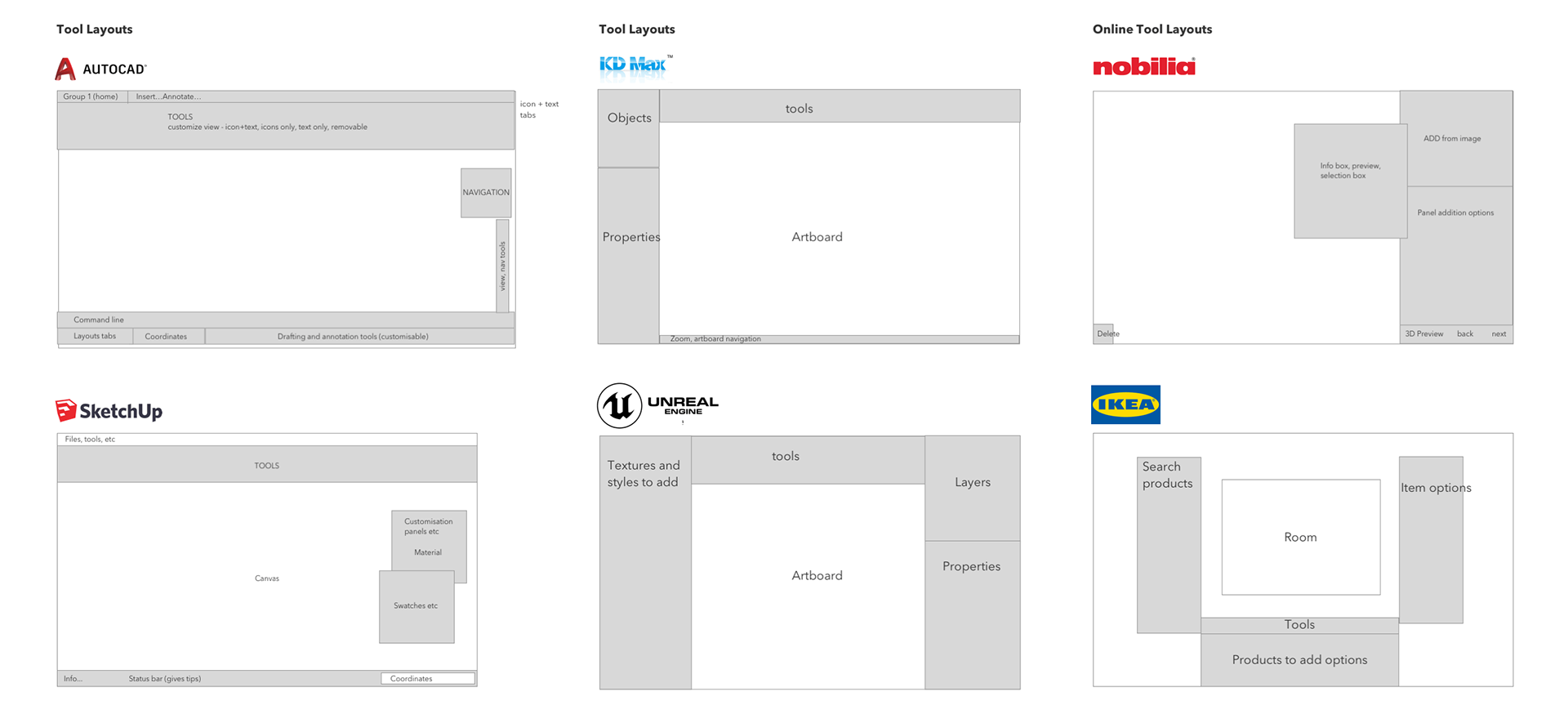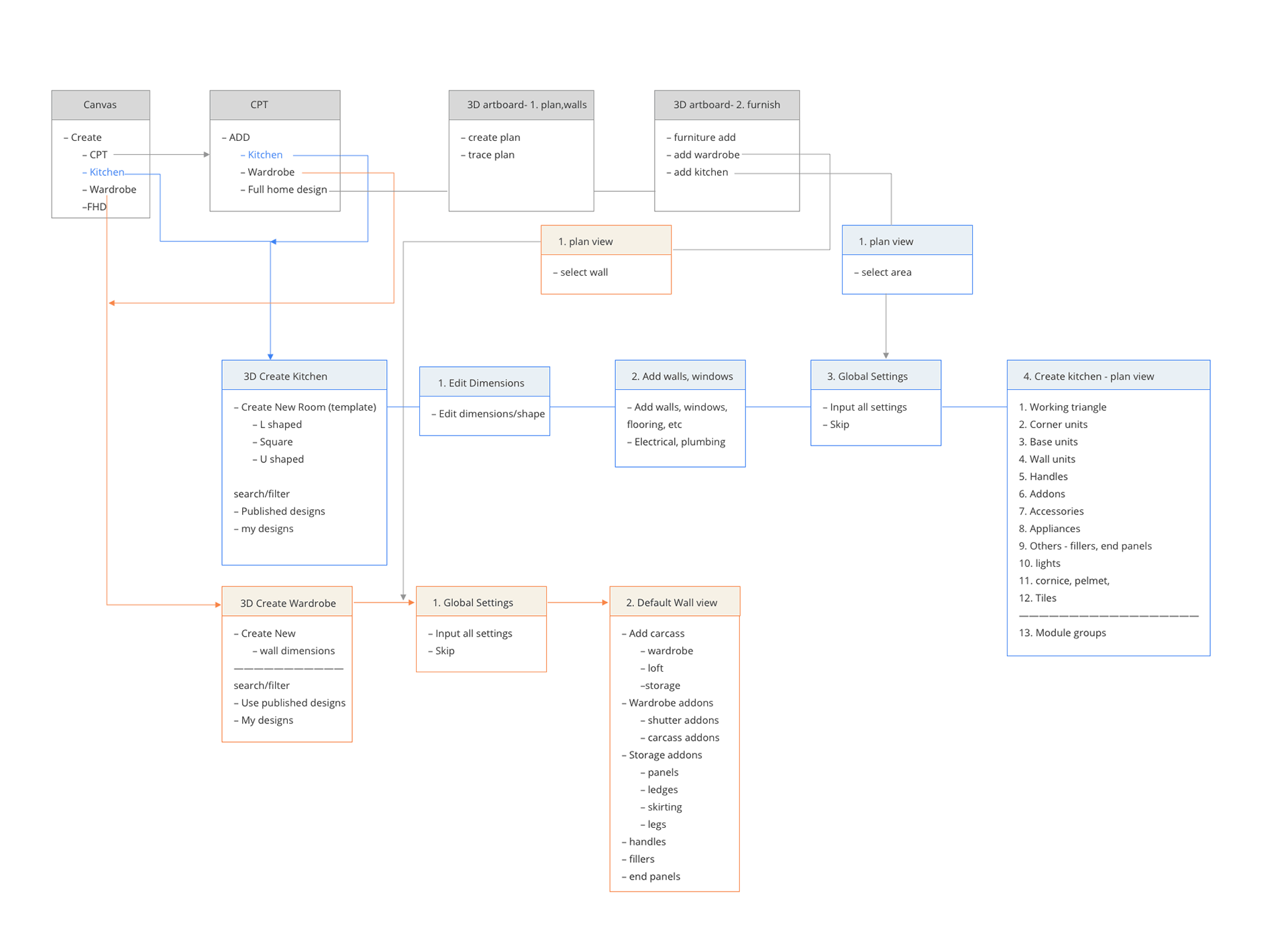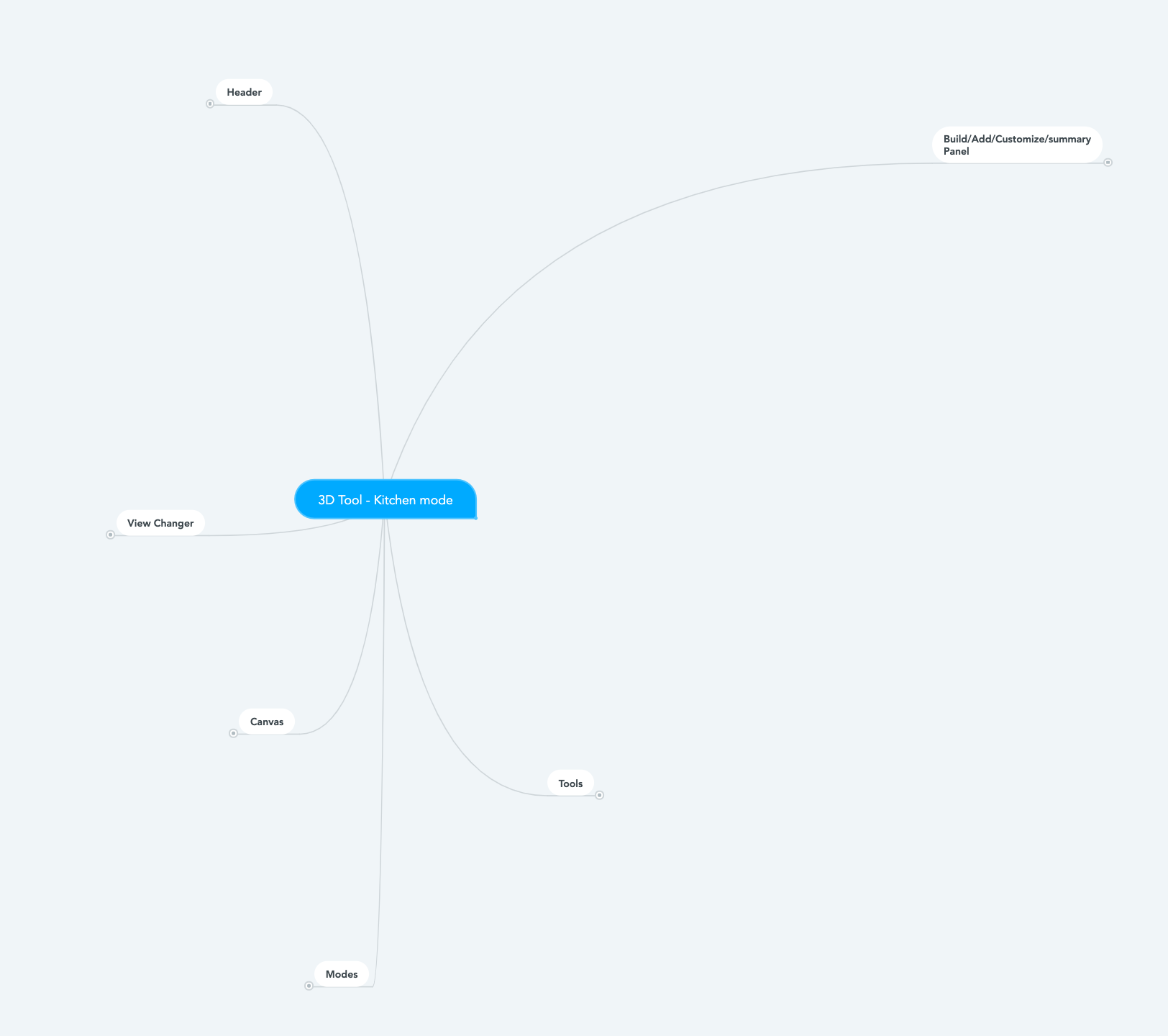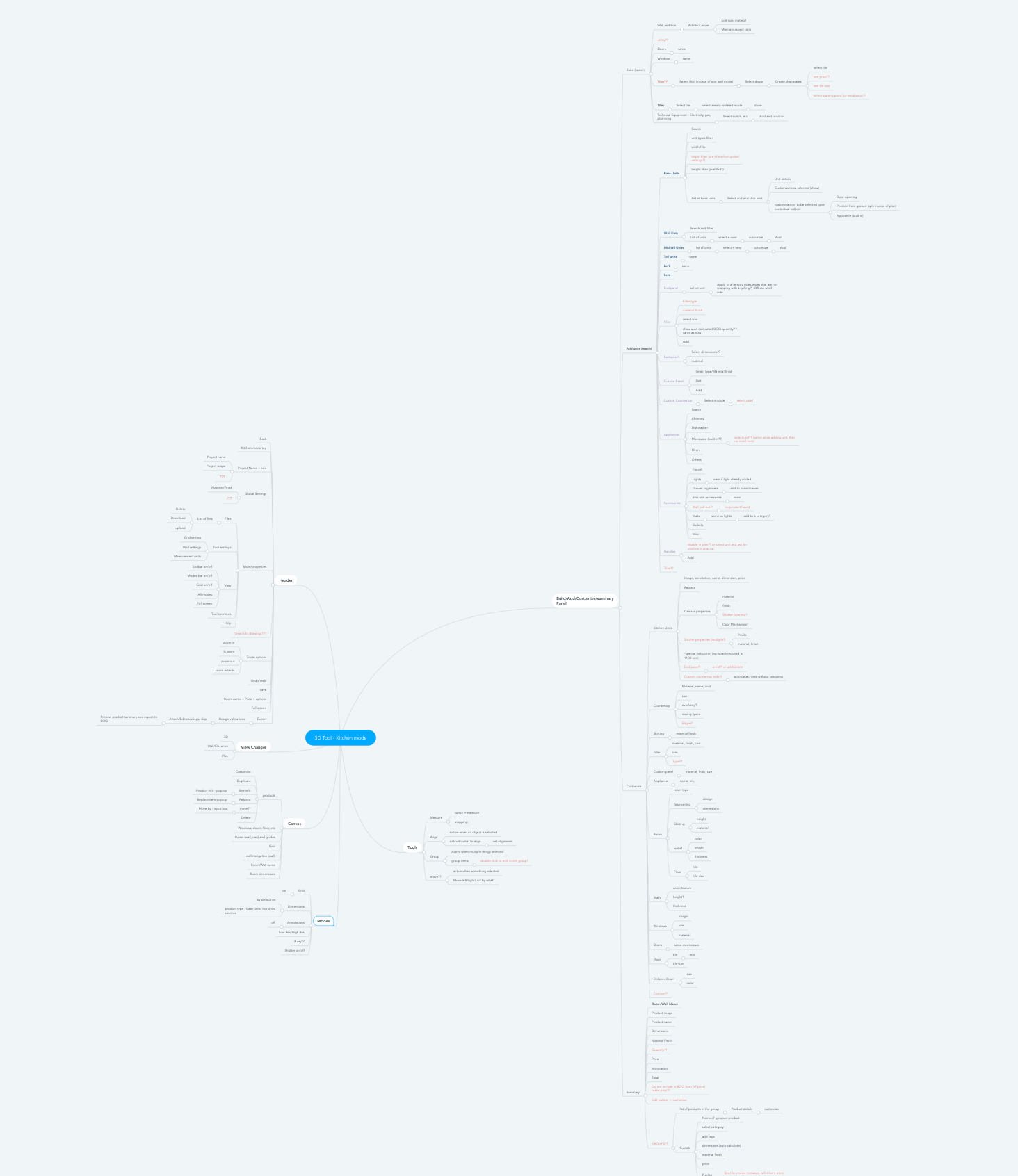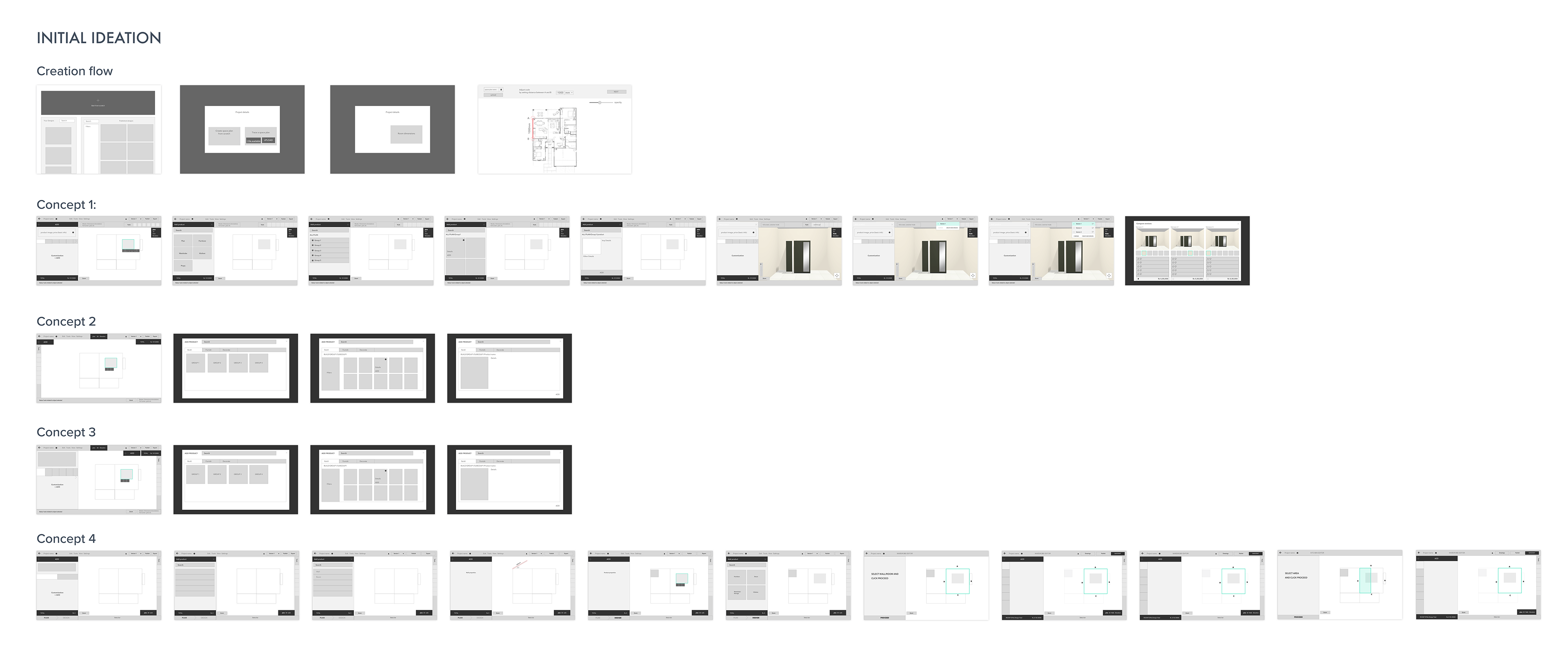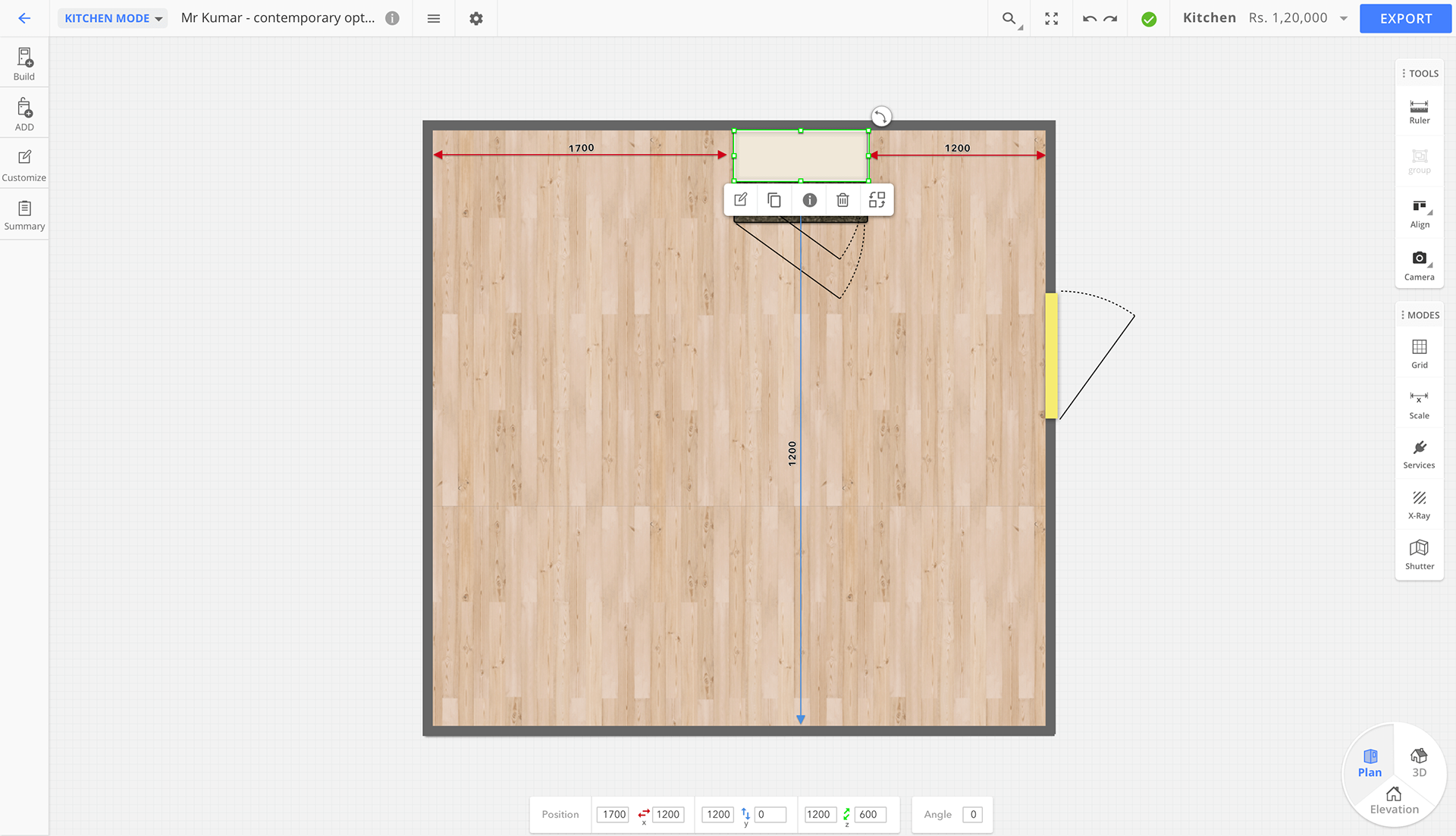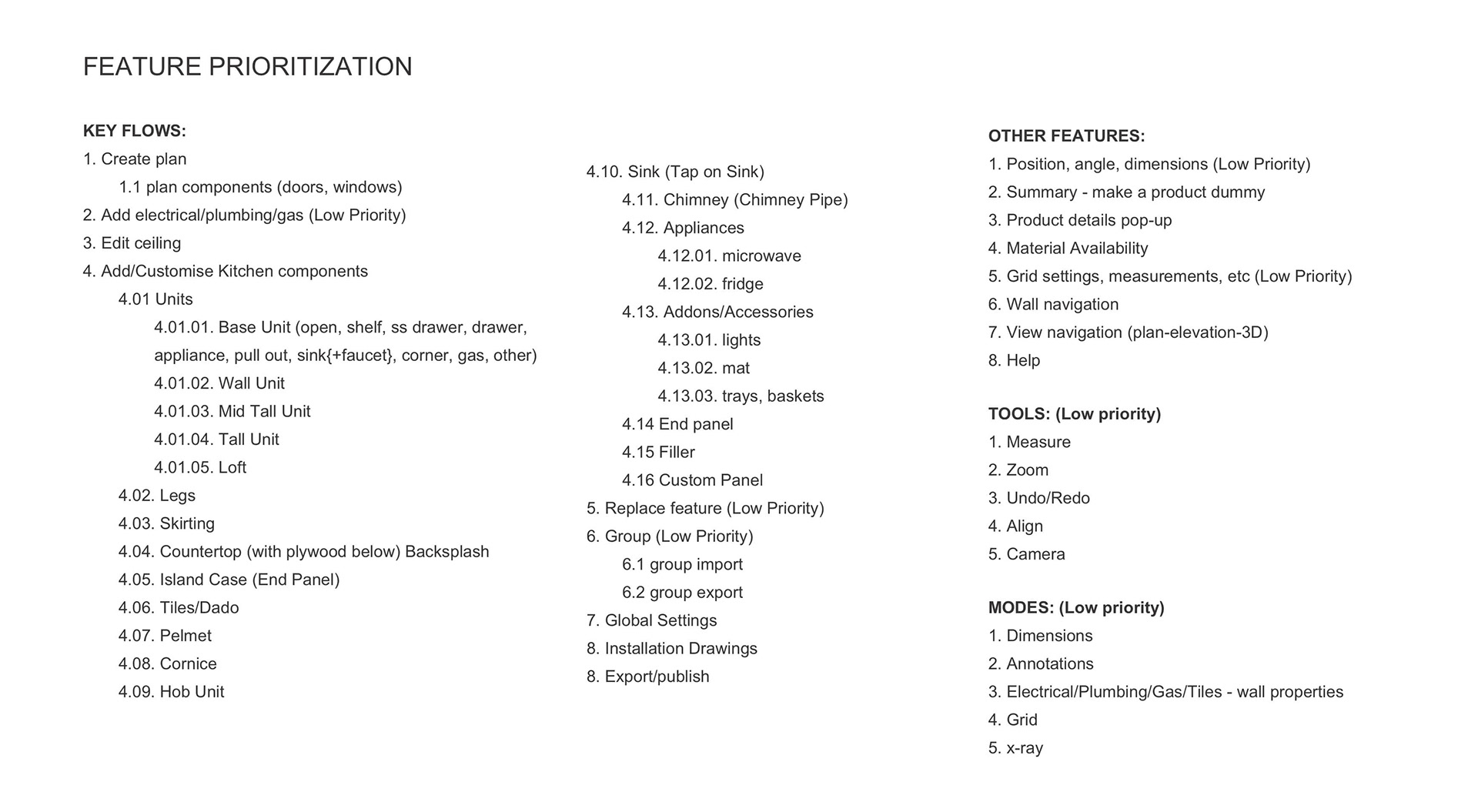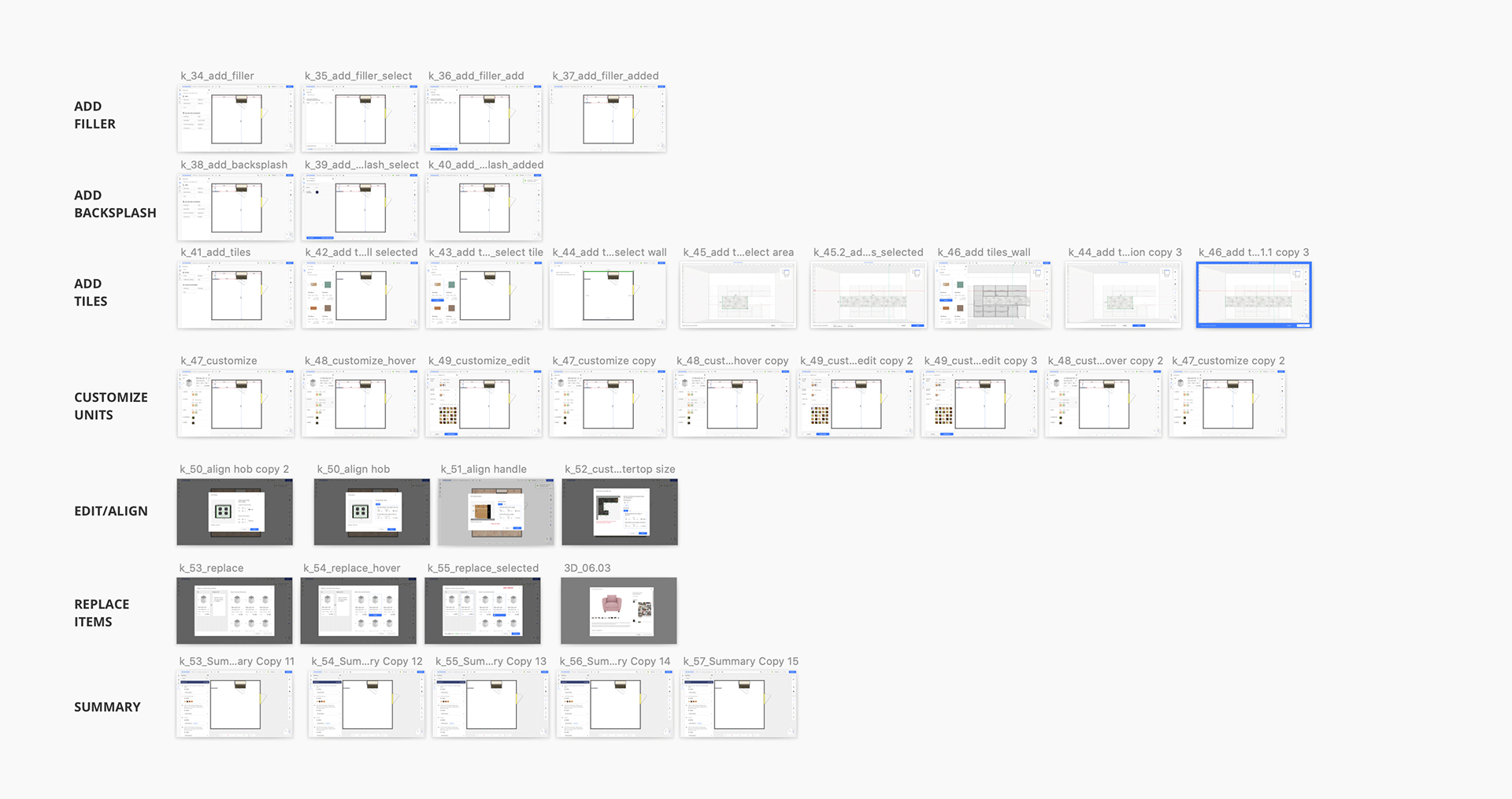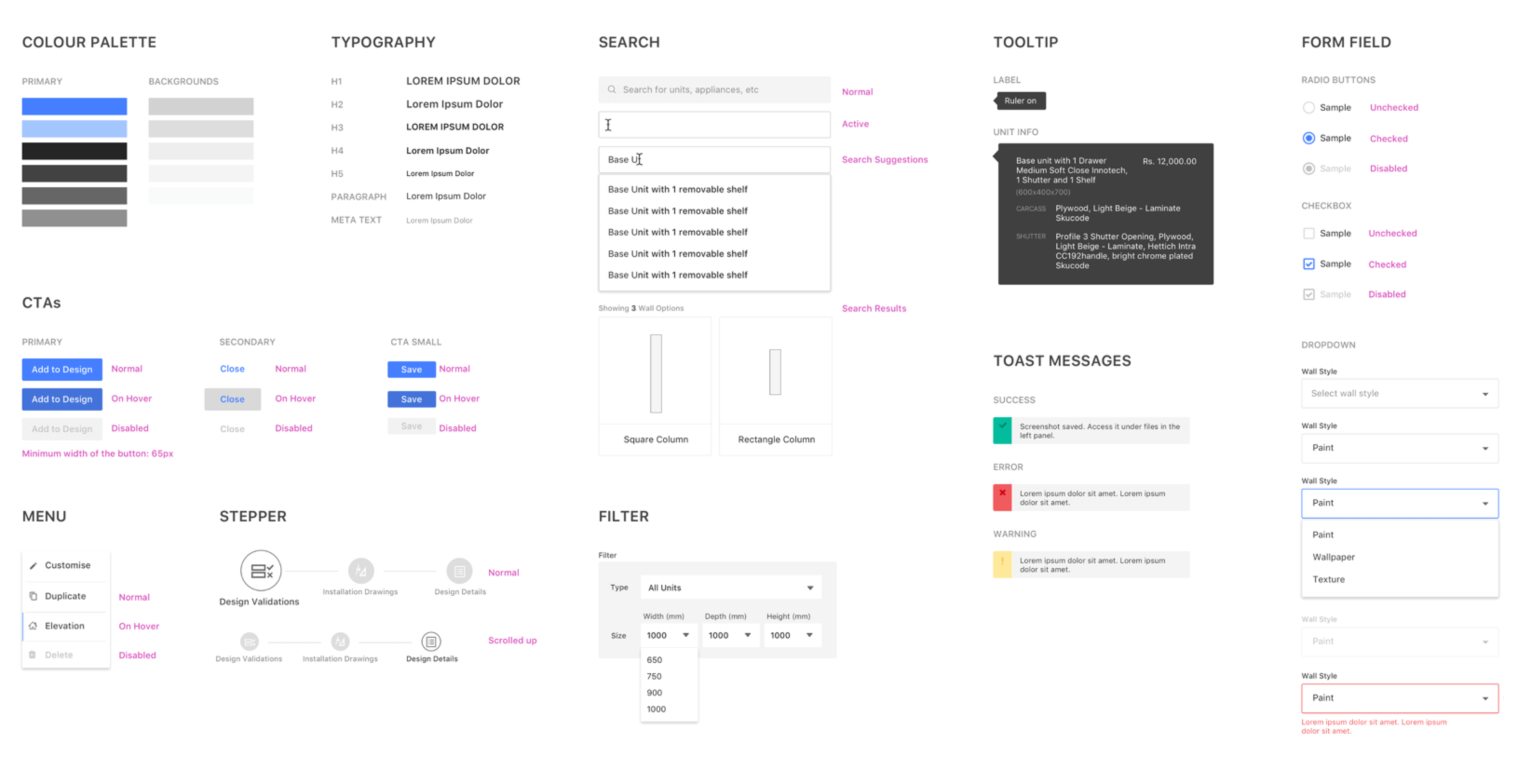 • Conducted UAT with 12 Interior designers, 100% task success rate with minor implementation issues
• 75% feature discoverability achieved

• Average time to create first design pitch reduced from 6 hours to 1 hour, increasing lead conversion by 30% 
• Design iterations achieved within minutes, compared to previous average manual editing of 2 hours
• 50% AutoCAD licences eliminated

• 95% adoption rate within one month of launch
• 600 proposals created per day
• 400 proposals shared with customers every day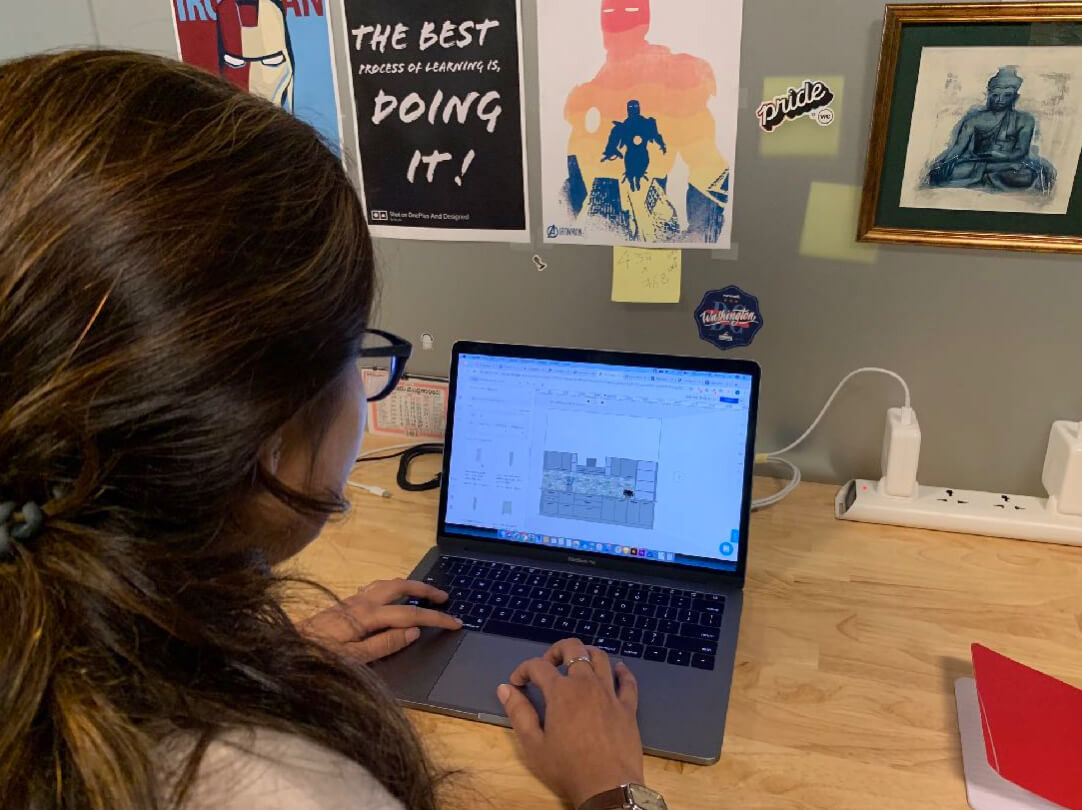 The two years at Livspace was an amazing experience. I moved from a design team of 13 (at TinyOwl) to a team of 4, leading a range of projects and mentoring a new designer. I learned a lot during the entire experience and it gives me great joy to see its impact on people's lives. The tool's pilot version for wardrobe design was launched in Feb 2017, since then It has evolved a lot, empowering interior designers by making them more efficient and productive at their work. 
Some of the key takeaways from the project: 
• Implementing new behaviors can be difficult - Bring familiar features like shortcuts, icons from conventional tools helped in solving this problem. 
• Familiarity and flexibility were important factors for increase adoption rates and smooth transition to the tool. Bringing some behaviors from the traditional tools was vital. 
• Communicating and collaborating well with engineers throughout the design process is essential in understanding feasibility and at the same time is helpful in cultivating empathy for users among the engineers. This collaboration fostered a creative environment for the entire team to move forward and solve problems faster. 
• I developed a passion for user centered design process motivating me more than ever to pursue a masters in HCI.