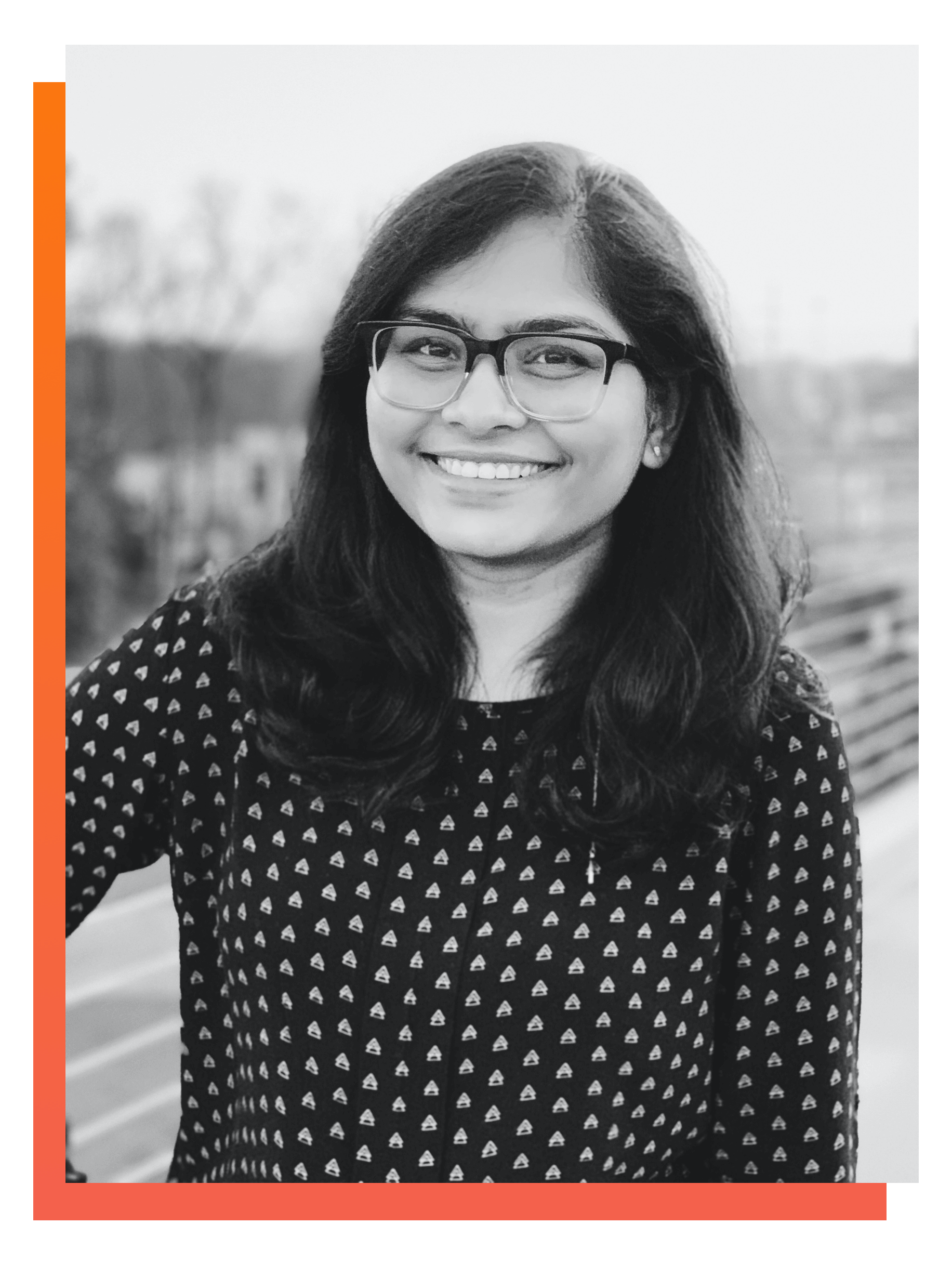 Hi 👋 I am Soumya (pronounced: saw-mia) and here's my story:
I am a User Experience designer with a background in science and arts. I studied chemistry during my undergraduate studies at Indian Institute of Technology (IIT) Kharagpur, where I was introduced to design through my involvement with the fine arts and design organization. I soon realized my true passion lies in UX design as I can not only do the work that I love, but also make the world a better place. Moreover, it is a perfect combination of creativity and analytical thinking.
In 2014, I started my career as a UX designer. I worked with TinyOwl, 
Livspace.com,

and

Genospace

 on their mobile and web applications in cross-functional teams leading UX design efforts and growing as a UX designer. I joined Georgia Tech's MS-HCI program to build on my experience and strengthen my foundations in UX research and design. I graduated in May 2020 and am currently looking for the right place to start the next phase of my career.
My approach to design is user centered. My biggest strengths are always staying curious, aligning user and business needs, and having a problem solving mindset. I thrive in a collaborative environment where everyone is passionate about solving problems aligned towards a bigger vision.
// Fun fact: I lived in 10 cities (3 countries) and speak 4 languages (influencing my strong empathetic side).
When I am not working, you will find me staring at my plants, doodling, painting, or trying a new craft. I love watching videos by Vox, CrashCourse and Kurzgesagt, and pondering about the meaning of life.